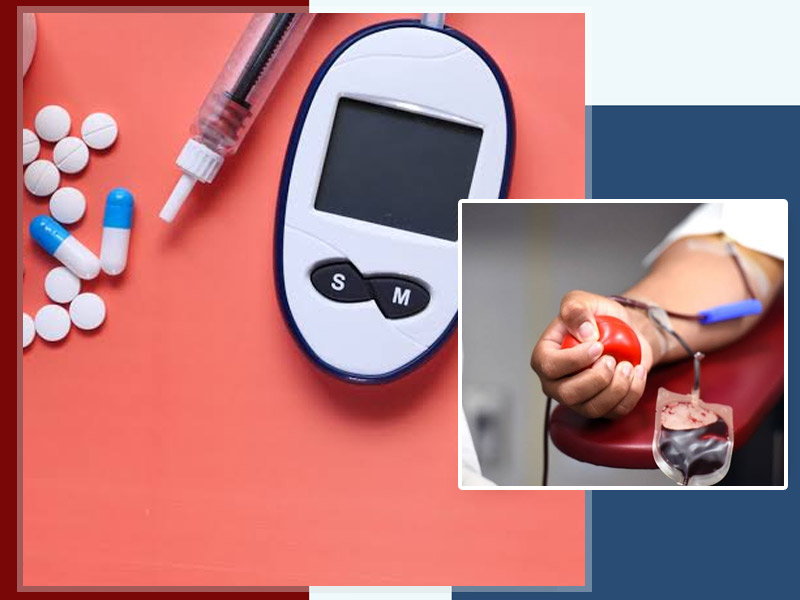 A very common disease, diabetes is a situation when a person has to suffer with high blood sugar due to insufficiency of insulin in the body. There are 2 types of diabetic patients. The first type are those who have complete insufficiency of insulin while second type are those who cannot use insulin effectively. Blood donation is without a doubt a selfless job. Blood donation plays a crucial role in the lives of people who need transfusion due to various medical conditions, and are donating blood due to various reasons. Blood donation can be done by diabetic patients as well but only by following certain procedures and fulfilling specific requirements. Onlymyhealth editorial team spoke Dr. Nishant Singh, Diabetologist, General Physician, Meddo Nidaan Clinic, about complications related to diabetics and blood donation.
Can diabetics donate blood?
Many people who are suffering from this health condition ask expert that, 'Can diabetics donate blood?' Well, according to Dr. Nishant, it is usually safe for people suffering from diabetes to donate blood if their health condition is normal. People who have diabetes can donate blood but their blood sugar levels should be normal at the time of blood donation.
Which diabetics cannot donate blood?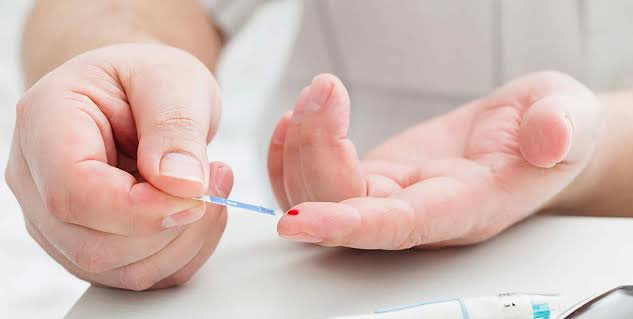 Although, the people who have used bovine (cattle-derived) insulin earlier are not allowed to donate blood due to the risk of mad cow disease. Besides that, if a person has no health problem or complication caused by diabetes which has affected their eyes, blood vessels or kidneys, the person is eligible to donate blood.
Precautions for diabetics before and after blood donation
You can become a blood donor, if you are healthy and your blood sugar levels are under control. However, it is better to check with your doctor before you fix an appointment for blood donation. According to Dr. Nishant, here are are some precautions that diabetes patients should take before and after blood donation:
Before:
Drink enough fluids
Take a healthy diet
Monitor blood sugar levels
Get haemoglobin levels checked
After:
Have a snack after donating blood
Drink plenty of water
Check blood sugar levels
Eat iron rich foods
If you feel sick, it is important to consult a doctor immediately
Proven health benefits of blood donation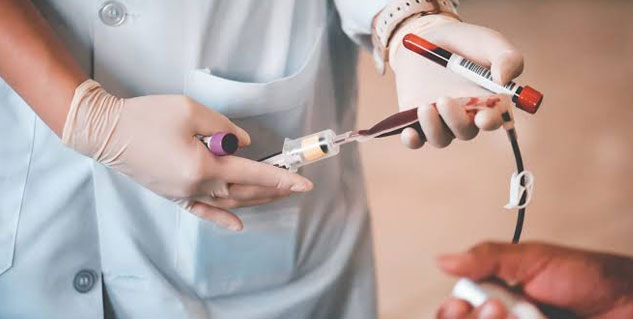 Dr. M.Saha, Haematologist at Sahara Hospital, Lucknow has shared his thoughts about the health benefits of blood donation. According to him, there are a lot of health benefits of donating blood including reducing the harmful iron stores in the body that can further help in combating cardiovascular problems. There are many other advantages of donating blood such as managing stress and helps in improving your mental condition. However, the most important thing is that blood donation also helps to reveal your health problems, if you have any which can be like a regular health check-up. So, as per Dr. Saha, here are some health benefits of donating blood:
Blood donation can help in keeping a check on your health
Reduces iron stores
Lowers the risk of heart attack and cancer
Benefits the liver
Donating blood is a good deed that one can do to directly help atleast three people. Living with stable diabetes shouldn't prevent you from donating blood on a regular basis. If your blood sugar levels are normal, you can donate once in every 56 days. If you begin to face unusual symptoms after donating blood, then you should consult your doctor.
Image credits:
Medtecheurope.org
Better2know.co.uk