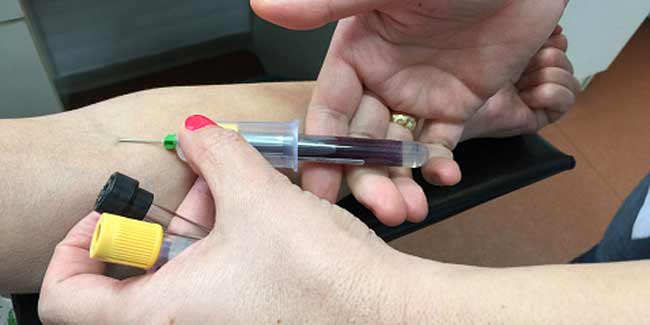 If you are taking certain blood tests, you may need to fast for eight hours before you take them. This includes not eating or drinking anything other than plain water. Such blood tests include blood glucose, cholesterol and iron testing.
Having a blood test is not a pleasant thing and not knowing the prerequisites for the test only adds to the stress. Your doctor or the lab professional who has arranged your blood test will inform you about any specific instructions that you may need to follow before taking the blood test.

Some blood tests may allow you to eat and drink normally before taking them while others may need you to avoid eating or drinking (anything other than water) before the test. Such tests are known as fasting blood tests. You might also be asked not to have alcohol or smoke before the test.

Below are some common blood tests that may need preparation, including fasting and the duration of it. However, you should always confirm these instructions with your healthcare provider to be double sure.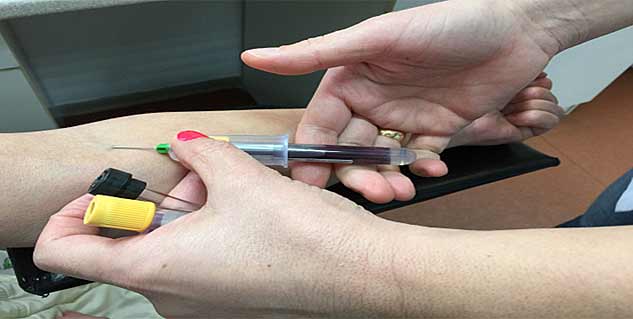 Fasting blood glucose test
A blood glucose test is done to measure the amount of sugar in a sample of your blood. Fasting blood sugar (FBS) needs you to fast for eight to ten hours at least and is often the first test your doctor will prescribe to check for pre-diabetes and diabetes. Blood glucose test can be taken at anytime during the day, just make sure to fast for the said time before you go to the lab.

Iron blood test
Usually done in the morning, after an overnight fast, an iron blood test helps detect problems such as anaemia. Avoid taking any iron supplements or pills for 24 hours before the test because the iron from foods and tablets is absorbed by your body very quickly and this may affect your test results.

Blood cholesterol tests (lipid profile)
Before taking a blood cholesterol test, you may be instructed to not eat anything for nine to twelve hours before getting the test done. You may have water though.

Cholesterol tests are of different types. A lipid profile consists of all the varieties. It measures the levels of:

Good cholesterol (HDL)
Bad cholesterol (LDL)
Total cholesterol
Triglycerides (other fatty substances)

You should not drink alcohol for at least 24 hours prior to getting a triglyceride test (in case you are taking only that). You must also fast as explained above for this test.

Gamma-glutamyl transferase (GGT) test
Done to detect liver disease, your GGT levels may be interfered by alcohol consumption 24 hours before the test. Smoking also affects the results. Ask your healthcare professional about the duration of fasting before the GGT test.

Why fasting before blood tests is necessary
The foods and drinks that you consume have nutrients in them which get absorbed into your blood stream and can affect factors measured by certain tests. If you don't fast before such tests, or fast for less than the prescribed time limit, your tests may give out inaccurate results. This could lead to a repetition of the tests. In case you aren't comfortable fasting, talk to your doctor about it.

You can have water to drink during these fasts. However, hold consumption of other beverages such as tea and coffee until the end of the test.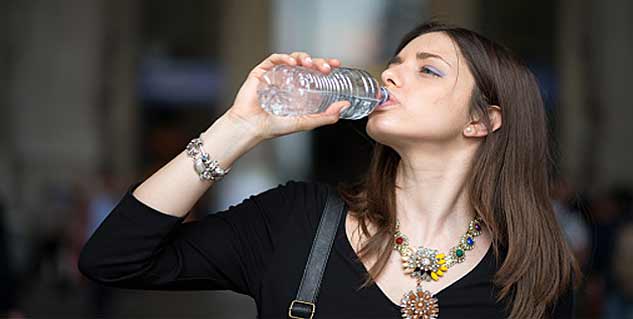 You can take your usual medications unless told otherwise by your doctor. Check with him about any vitamin/mineral supplements you might be taking. Certain medications can actually impact your test results, so your doctor is the best person to speak to about it.

Taking blood tests is a time when you really should do as you're told for precise test results. If you happen to eat during your fast, inform the lab attendant taking your blood sample so they can make a record of it.

Image Courtesy: Getty

Read more articles on Understand Blood Tests.