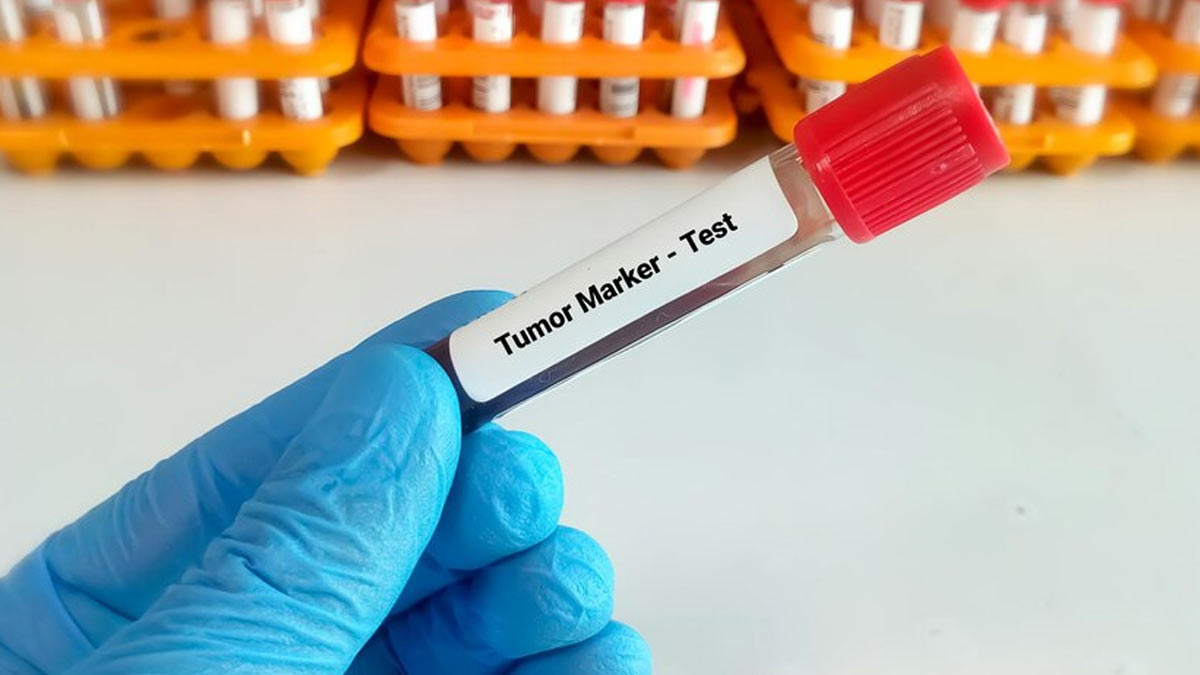 Biomarker testing is an important part of precision medicine, i.e, personalised medicine where medical care in which disease prevention, diagnosis, and treatment are tailored to the genes, proteins, and other substances in an individual's body. In cancer treatment, precision medicine means using biomarkers and other tests to select treatments that are most likely to help an individual, while at the same time avoiding treatments that are not likely to help. It plays a major role in the diagnosis and treatment of cancer. Onlymyhealth editorial team spoke to Dr. Kirti Chadha, Chief Scientific Officer, Metropolis Healthcare Limited, to know about the importance and benefits of biomarker testing.
Benefits of biomarker testing
1. Helps with patient assessment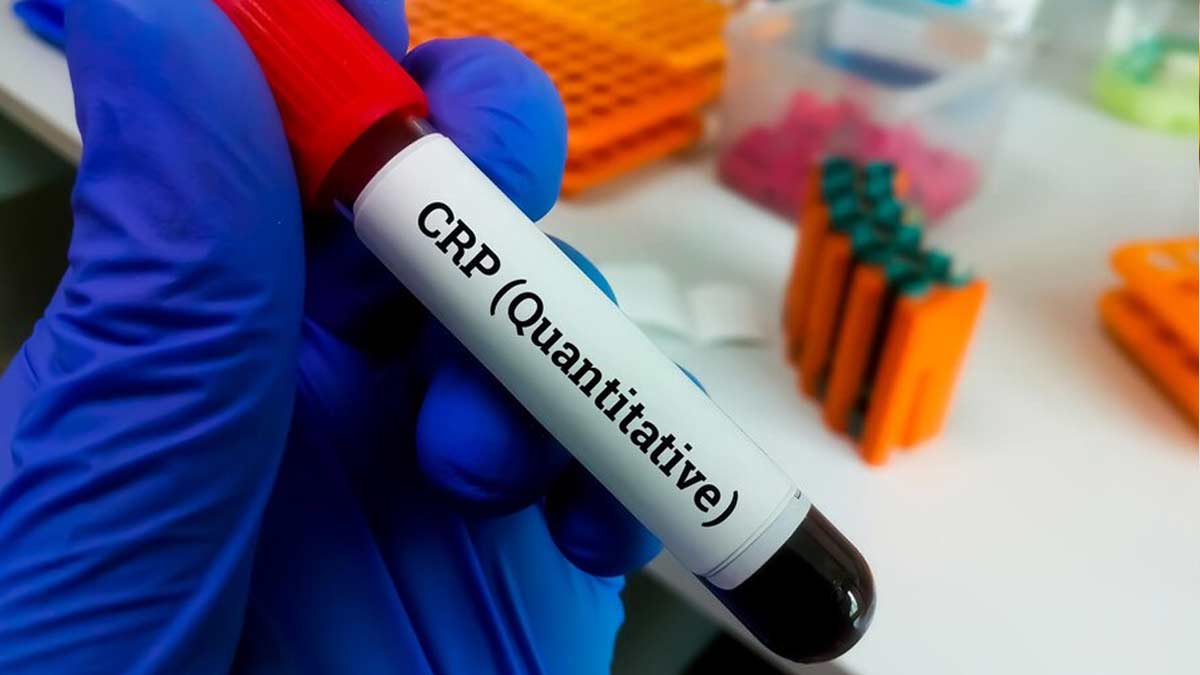 Biomarkers can be helpful for patient assessment in several clinical settings, like estimating the risk of disease, screening for occult major cancers, differentiating between benign and malignant findings. It can also help identify one type of malignancy from another, identifying prognosis and prediction for patients who have been diagnosed with cancer. It can help monitor status of the disease, either to detect recurrence or determine response or progression to therapy. Some biomarkers are only used in a specific setting, whereas others can serve more than one purpose.
2. Determines prognosis in cancer patients
In patients who have been diagnosed with cancer, biomarkers can help determine prognosis, or likelihood of disease recurrence independent of treatment. Traditionally, the clinicopathologic characteristics of a tumour have been used for determination of prognosis. More recently, newer technologies are being utilised to assess prognosis for individual tumours. In the metastatic breast cancer setting, circulating tumour cells have been shown to be prognostic for overall survival.
Also read: Key Biomarkers In New Age COVID-19 Testing That You Should Know About
3. Helps selecting cancer treatment option
Biomarkers can help select cancer treatment including targeted therapies and immunotherapies, which may only work for people whose cancers have certain biomarkers. For example, patients with lung cancer that have certain genetic changes in the EGFR gene can get treatments that target those changes, called EGFR inhibitors. Hence, if someone's cancer has an EGFR mutation, they can be treated with an EGFR inhibitor. PD L1 , MSI, and TMB are used to decide immunotherapy as a treatment option.
4. Acts as a predictive factor
Biomarkers can also be used as "predictive factors," for determining which therapy is likely to be most effective. In colorectal cancer, KRAS is a predictive biomarker, as somatic mutations in KRAS are linked to poor response towards anti‐epidermal growth factor receptor (EGFR) targeted therapies. Similarly, overexpression or gene amplification of the HER2 gene in breast and gastric cancers predicts a response to anti‐HER2 agents.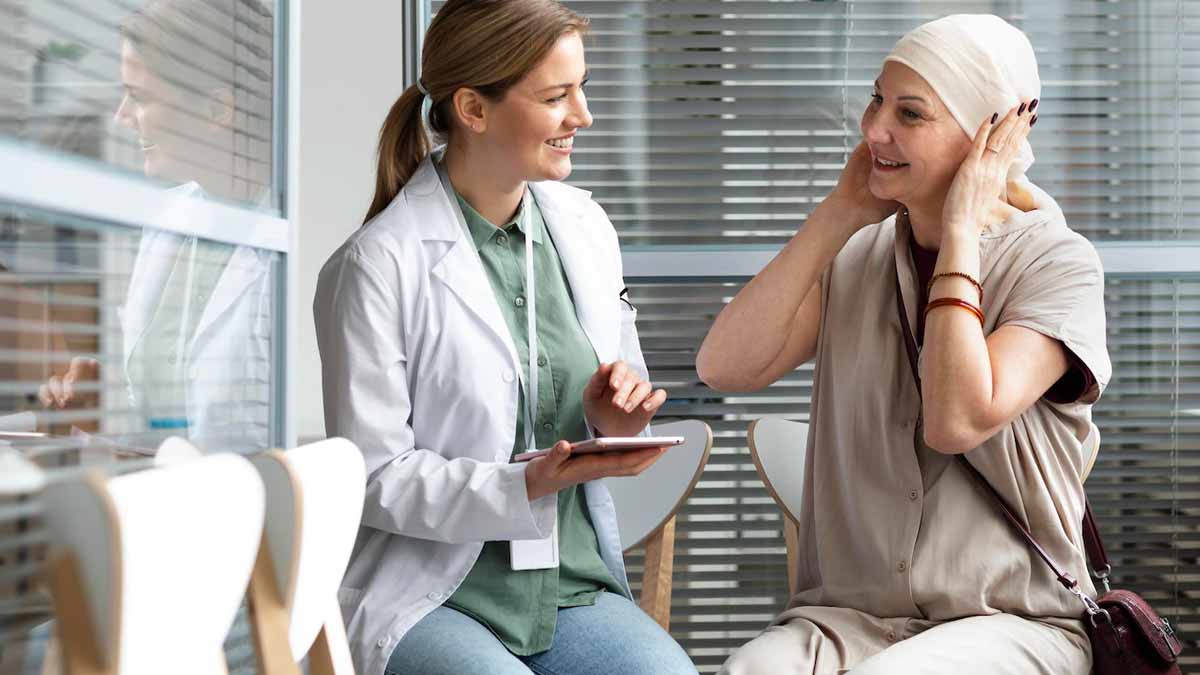 Overexpression of the oestrogen receptor in breast cancer predicts response to anti‐endocrine therapies. In patients who are done with adjuvant therapy, biomarkers can be used to detect disease early, before patients experience any symptoms. For example, CEA is monitored serially following adjuvant treatment for colon cancer, and alpha fetoprotein, beta‐HCG are monitored in non-seminomatous germ cell tumours to detect early disease recurrence.
5. Monitors treatment response
Biomarkers can also be used to monitor response to treatment in the metastatic setting; such as CEA, PSA, CA125, CA15‐3, and CA19‐9 for monitoring response to palliative therapy in metastatic colorectal, prostate, ovarian, breast, and pancreatic cancers, respectively. Germ line genetic mutations can be used to predict major reactions to a particular therapy. This is the basis of the field of pharmacogenomics.
An important distinction should be made between biomarkers and targets that may not be equivalent, eg., KRAS is an excellent biomarker in colorectal cancer, even though it is not the actual target of therapy. KRAS mutations render tumours less responsive to anti‐EGFR therapies.
Also read: Importance Of Genetic Testing In Early Detection, Treatment Of Lung Cancer
How are biomarker tests conducted?
These tests are conducted in accredited laboratories under strict quality control measures across platforms ranging from chemistry, immunohistochemistry to next generation sequencing depending on biomarker. Clinical validity relates to the observation that the biomarker reliably divides the overall population of interest into two distinct groups, such as those more or less likely to suffer an event.
Finally, for an assay to be used to direct patient care, it must be shown to have clinical utility with very high levels of evidence. Diagnosticians and clinicians often use biomarkers judiciously for their patients to improve patient survival and response to treatment. This field is constantly evolving.
All image credits: Freepik