Imagine your child dozing off in the middle of exam or your husband dozing off while driving, just because they took some cough syrup before heading out of home. Yes, often the most common side effect that a cough syrup has is drowsiness. The most commonly used household medication for cough is cough syrup as it is considered absolutely safe. However, recently it has been found out that certain cough syrups have alcohol or codeine in them.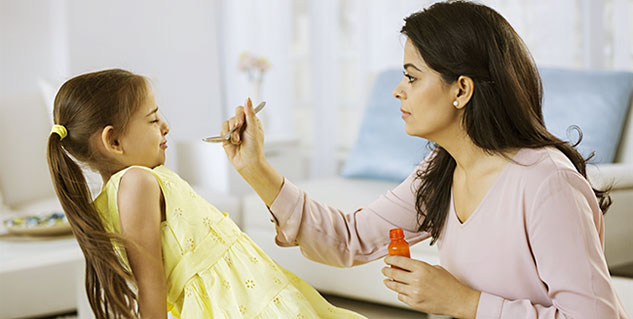 There are cough syrups that contain 1.4 to 5 percent of alcohol and then there are cough syrups that have more alcohol content. Alcohol as an ingredient in cough syrup works as a cough suppressant and can suppress cough reflexes that includes persistent coughing. In short alcohol based cough syrup isn't the cure to your or your child's cough.
Although, cough syrup with alcohol as an ingredient successfully suppresses the cough but along with that it has many side effects, which can turn even regular dose of cough syrup hazardous for both kids and adults.
Side effects caused by such alcohol suppressants may not require any such medical attention but still side-effects can disturb day to day activities and thus it is important to prevent the side-effect in the first place.
Some Major side-effects of alcohol based cough syrups

• Intestinal troubles like constipation, stomach ache and upset stomach
• Mild dizziness
• Mild faint spells
• Mild headaches

Some cases may have the sufferer experiencing hyperactivity, hallucinations, restlessness and even manias.
What are the minor side-effects of cough syrup?

The most common side-effect of any cough syrup with alcohol in it is drowsiness. You might experience sleepiness, where you struggle to keep your eyes open. However, it is not the only classified side-effect of regular dose of cough syrup.

The side-effects might just aggravate based on the dosage. In case, you experience any of the below mentioned side effects, check with your doctor immediately.
Side effects of overdose

• Confusion or deliriousness
• Blurred or hazy vision
• Extreme dizziness
• Severe nausea
• Unsteady or wobbly walk
• Shallow breathing
• Involuntary excitement and nervousness
• Restlessness in limbs
How to identify cough syrup with alcohol and what are the alternative cough syrups?

The most common side-effect of cough syrup with alcohol is drowsiness and dizziness other than addiction. Now, you cannot stop using cough syrups, so it is better we use cough syrup that does not have any alcohol content in it.
Next time when your kid suffers cough, go for a natural or Ayurvedic Cough Syrup. Our pick amongst safe & effective Ayurvedic Cough syrup is Dabur Honitus and it has no alcohol content in it. You parents can have a sigh of relief as it does not cause any drowsiness & is completely safe for your children as it is 100% Ayurvedic.
With natural ingredients such as Honey, Tulsi, Sunthi, Banapsha and Mulethi, Honitus can cure cough and throat irritation, sore throat and can relive cough. Clinically proven, Dabur's Honitus is absolutely herbal and can provide fast relief from cough without causing any drowsiness or other side-effects.
Read More articles in Mind-Body