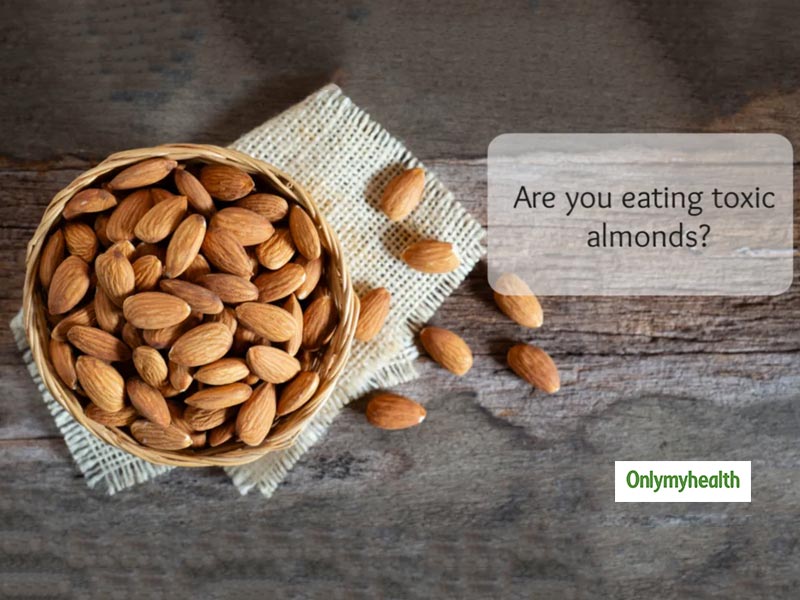 Dry fruits have long been associated with several health benefits. In times when we all have become extra cautious about weight and appearance, snacking mostly consisting of a handful of nuts for a fuller feeling. However, with the rising adulteration, one needs to be careful about certain things while buying dry fruits. One of the most consumed dry fruit is almonds for its high nutritional value. Almond is also known as the king of dry fruits. It contains healthy fats, proteins, antioxidants, vitamins and minerals. 100 grams of almonds have 655 calories, 20.8 grams of protein, 58.9 grams of fat and 230 milligrams of calcium. Almonds come in two types: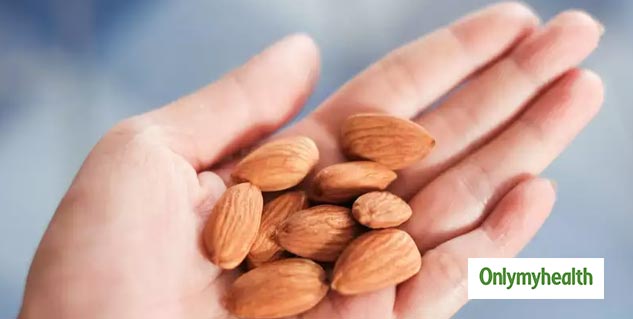 But, did you know that almonds can be equally harmful if adulterated? One should eat almonds daily for its several health benefits. Avoid getting cheated in buying almonds by keeping a close check on these following points.
Tips To Check Adulteration In Almonds
Food adulteration has long been an issue, and hence one should conduct thorough checks before buying any food item from the market, especially those which are sold without any packages. Losted below are the three steps to check adulteration in almonds.
STEP 1: Polish on almonds
It is common to see adulteration in dry fruits. One of the most common adulterations seen is polishing of almonds with red-ochre colour. This is often done to beautify the appearance of almonds. To identify if the almond is chemically treated or not, take 10-15 almonds in your hand and rub it with both palms. If your palms become of the same colour, that means that particular dry fruit lot of adulterated. This is done to hide the broken ends of almonds. At the same time, if you are taking almonds sealed in a packet, then note that the packet should be transparent. If you can see particles of red ocher colour in the packet, avoid buying it. According to experts, avoid buying almonds whose packing is not transparent. It is advisable to eat almonds for obese people for weight loss.
STEP 2: Moisture
When an almond kernel is pressed on a paper or a tissue, it will leave traces of oil. The almond, which contains more oil is fresh. In most cases, shopkeepers also store almonds around water to retain moisture in the almonds. The moisture in the almonds leads to the double appearance of oil traces if pressed on a paper. In such a situation, the oil starts coming out even when slightly pressed. To identify moisture in almonds, take 8-10 almonds in a steel vessel and shake well. If the sound resembles a stone hitting a steel surface, that means the almonds are fine. But if a suppressed sound occurs, it means the almonds are adulterated.
Also Read: Benefits of eating soaked almonds over raw almonds
Same colour and shape
Look at the almonds carefully. If they vary in size, consider that the almonds have been adulterated. According to experts, good quality almonds are sold by mixing quality almonds below that. So test the almonds like gold and buy only then.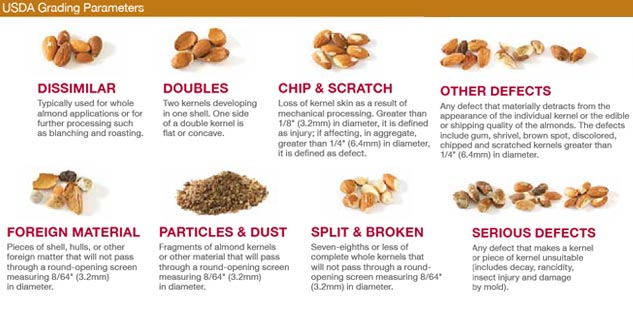 Types Of Almonds
However, to conduct such checks, one must be aware of the types of almonds available in the market and its characteristics to identify the various types. Listed below are the different categories of almonds present in the market:
Mamra: It is considered to be the best quality of almonds. Here's how you can recognise this almond type:
It is somewhat lighter in weight and slightly folded from one side.
Its length is not more than an inch.
It is not too thick in the middle.
Its shape is like a boat.
Its surface is rough and striped.
Price (per kg) - Wholesale: Rs 3000-5000, Retail: Rs 3500-5500
Iranian: It is ranked after Mamra in terms of quality. You can recognise this almond type:
This almond looks very similar to mamra.
Its surface is somewhat smooth, and the stripes are very short.
Price (per kg) - Wholesale: Rs 850-1000, Retail: Rs 1900-2500
WATCH: 4 Healthy Ways To Eat Almonds:
Sanora: It is also known as Spanish Almond. Although it has no connection to Spain. It is cultivated in America. This is how you can recognise this almond:
The length of this almond is about 1.5 inches at most.
It is thin.
Price (per kg) - in bulk: Rs 700-1200, retail: Rs 1200-1400
American: It is also called California Almond. It is at the bottom in terms of quality.
It is thick and wide in the middle.
Its length is less than 1 inch.
Price (per kg) - In bulk: Rs 600-800, Retail: Rs 650-900
Read more articles on Healthy Diet