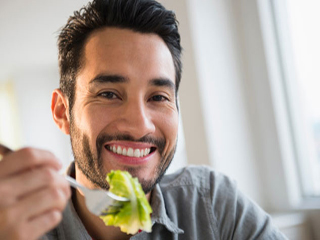 Dealing with bloating and stomach pain are some of the things that you don't want. Here are a few tips for men to avoid digestive disorders.
Good digestion is an essential component of health. But then, if you ever get disturbed by digestive discomfort, do not consider it to be a sign of a serious medical problem. It is a common medical problem that even healthy men have to deal with at some point in their lives. In most cases, the reason behind such digestive problems is our lifestyle and food choices. Our lifestyle, eating choices and sleep patterns can affect the way our body's digestive mechanism works.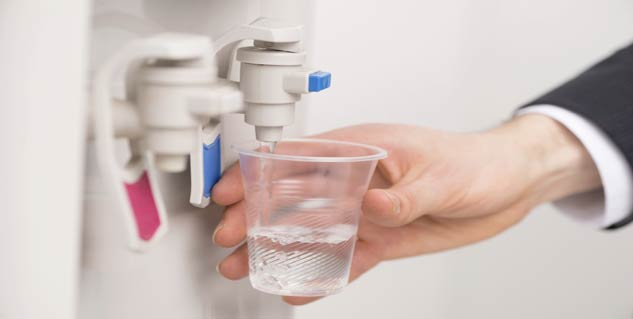 Here are a few things that you can do to keep digestive problems at bay.
Up fibre intake



A diet that is high in fibre and has lots of whole grains, vegetables, legumes and fruits helps to better digestive health. Fibrous foods keep food moving through the digestive tract and prevent constipation. Besides, high-fibre diet prevents or treats various digestive conditions such as diverticulosis, haemorrhoids and irritable bowel syndrome. Some excellent sources of fibre are wheat bran, vegetables, oats, nuts, seeds and legumes.
Limit fatty foods



Fatty foods tend to slow down the digestive process and make you prone to constipation and other digestive problems. Because it is also important for us to maintain our required level of fat, try to pair fatty foods with high-fibre so that it is easier for the digestive system to process effectively. When you eat meat, choose lean cuts.
Consider probiotics



Turn to probiotics such as low-fat yoghurt whenever you have digestive trouble. These cut the effects of a poor diet, sleep irregularities and stress. Moreover, probiotics better nutrient absorption, break down lactose and strengthen the immune system.
Eat on time



You need to consume your meals on a regular schedule to keep your digestive system working well. Try to have breakfast, lunch, dinner and snacks around the same time each day.
Stay hydrated



There's nothing better than water when it comes to keeping the digestive system in shape. Water dissolves fats and soluble fibre, allowing the waste to pass through easily.
Quit unhealthy habits
Smoking and excessive caffeine and alcohol consumption can interfere with the functioning of your digestive system, leading to digestive discomfort. These habits are common reasons for stomach ulcers and heartburn. Quit them for your own good.
Exercise daily
Exercise not only helps you to maintain a healthy weight, it also speeds metabolism and keeps foods moving through the digestive system. Aim for 15 to 20 minutes of exercise every day. Brisk walking, jogging, cycling and swimming are some easy ways to get the dose of exercise.
Eat slowly
Your digestive system cannot work efficiently when you rush foods into your mouth while at the dining table. Slow down while eating and make sure you chew each bite as much as you can. This allows your digestive system plenty of time to digest the nutrients. Focus on your food and keep distractions to the minimum while eating.
Manage stress
Anxiety and stress can put your digestive system in the doldrums. Keep stress to the minimum and practice stress-relieving activities on a regular basis.
You may think that the digestive problems are inevitable, but they do not always pop up every time you visit the restaurant. If you pay some attention and make a few simple changes to your lifestyle, you can help your digestive system to work smoothly.
Image Source: Getty