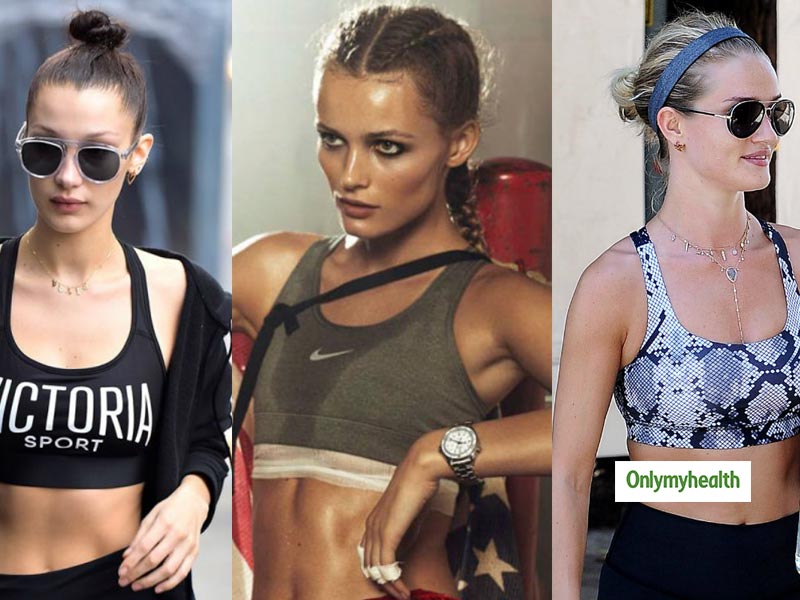 Best Hairstyles For Working Out: We've all been there, sweating and stretching in the gym and looking at the mirror to catch a glimpse of our destroyed hair. Fly-aways can be a distraction and disheartenment in the workout session. The main issue is, whenever you workout, you don't want any disturbance, therefore, you pull up your hair back tightly and tie it in a bun or braid. However, it's after-effects are weird and causes hair damage.
The gym is meant to be the focus of breathing and balancing, so next time keep your mind focused while in the middle of the workout. However, this focus can be only be maintained, if your tresses are tamed. Your hair and attire matters for your overall personality. Keep your hair simple and they should look good as you feel. Any ideas? Here we bring you some of the best hairstyles, that you can carry while going to the gym.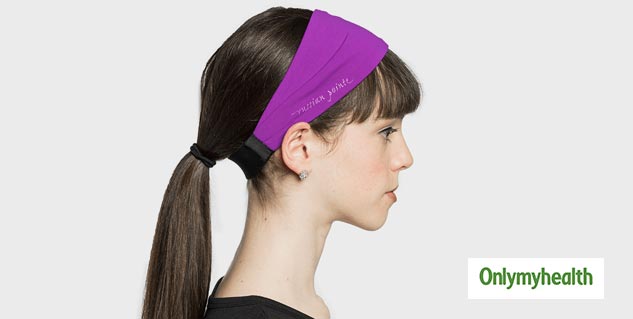 The first and the foremost thing to do: when at rest or not working out, try to lose your style and put your hair down.
Also read: Tame Your Tresses This Season with these Home Remedies
Braids- A Girl' Best Friend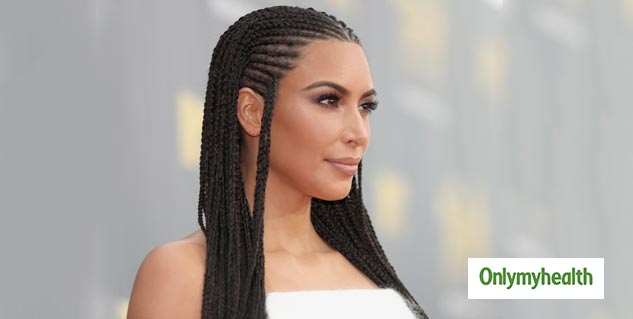 The ancient formula, to keep your hair intact is 'braids'. It keeps the hair out of the face, without any stress. Just make sure you are not keeping it too tight, as it could cause damage to your hairline. When there were no hair accessories, braids were the best friend of a girl. Moreover, Instagram and snap chat stories are equally important to the gym, so click hot pictures with your post-workout style. However, there is another concern that is caused by over-washing of hair. Braids will prevent the sweat in your hair and then you can avoid the regular over-washing of your strands. Do you know that braids were also used as a tool to create curly hairs? Try it now!
Buy Dove Daily Shine Shampoo, 180ml
Also read: Curry Leaves for Hair Growth: Know ways to use curry leaves
Ponytails with a bungee cord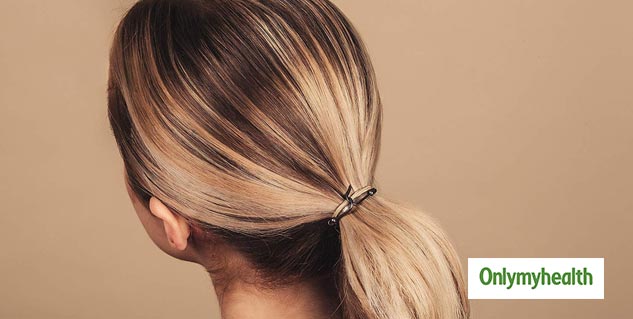 Many women avoid ponytails, due to hair breakage and damage. The reason is elastic rubber bands that you use as your hair-ties, it causes friction and then hair damage. Instead of such bands, one must opt for a softer option, that is, bungee cord. Some may find it difficult or complicated but it's for the sustainable growth of your hair.
You can also opt for a braided ponytail look. In this look, one has to divide the hair into two parts. The upper portion will be tied like a normal braid and the leftover hair will carry all your hair into the ponytail. Go and have a fun gym look of your own.
Messy Buns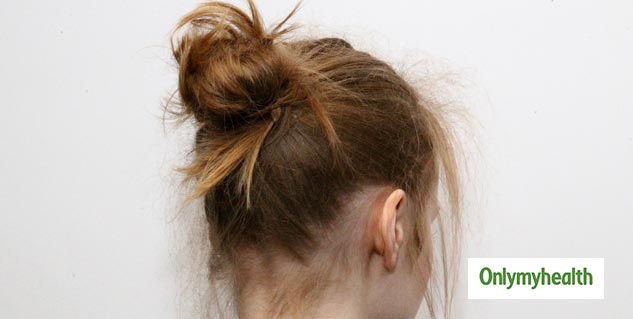 Buns are feasible and flexible look for every occasion. You can carry it in a party, or your yoga classes, now it's the gym's turn. Also, it is said,m the more you open your hair, they are more tend to damage. Therefore, it's better to simplify your hair into a bun rather than a hair-loss. However, the idea of messy buns is always casual, as it causes less hair damage.
Read more articles on Hair Care