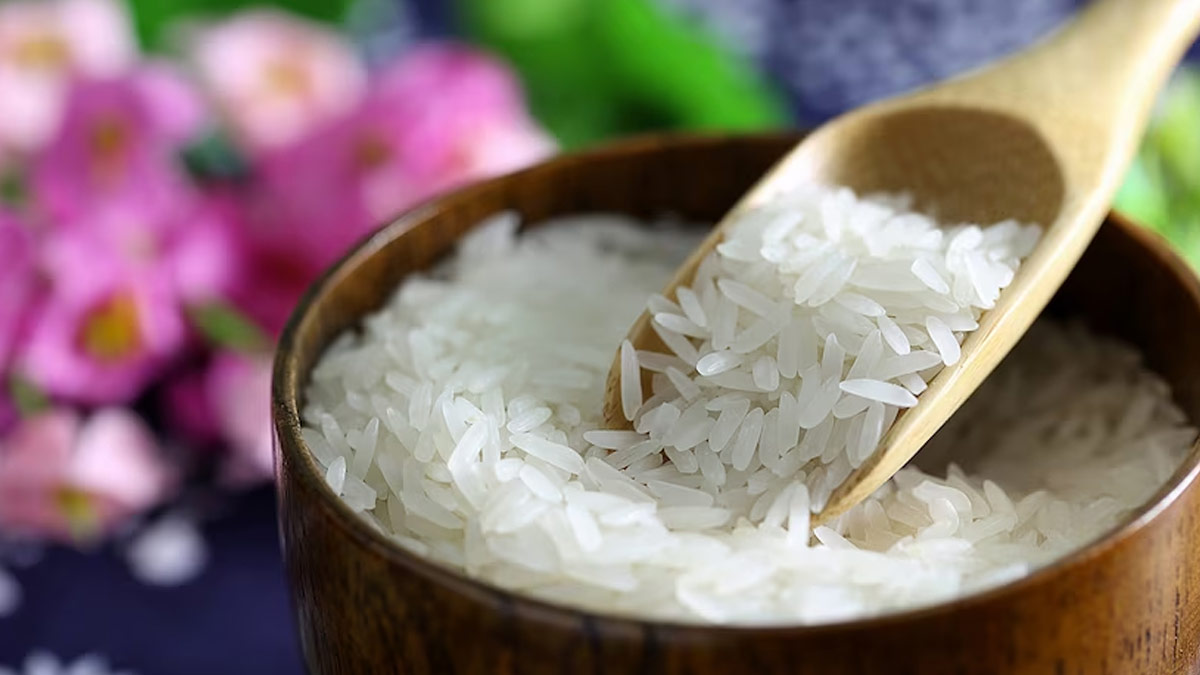 "I always had trouble styling my hair as it lacked lustre and softness, and was always frizzy. Not only this, my hair was more susceptible to breakage and had minimal growth. I tried and tested various haircare products but nothing provided me with optimal results. Later, I searched for natural ways to improve hair quality and to my surprise one measure did wonders; rice water", shared Punam Sharma, 23, a working professional, Delhi.
Having a bad hair day on special occasions can be a bummer. But with the amazing benefits of rice water, you can unlock the secrets to beautiful hair. Dr Madhulika Gupta, Resident Dermatologist, Era's Medical College And Hospital, Lucknow, confirms the same. Here are the benefits and different ways to use rice water for hair.
Benefits Of Rice Water For Hair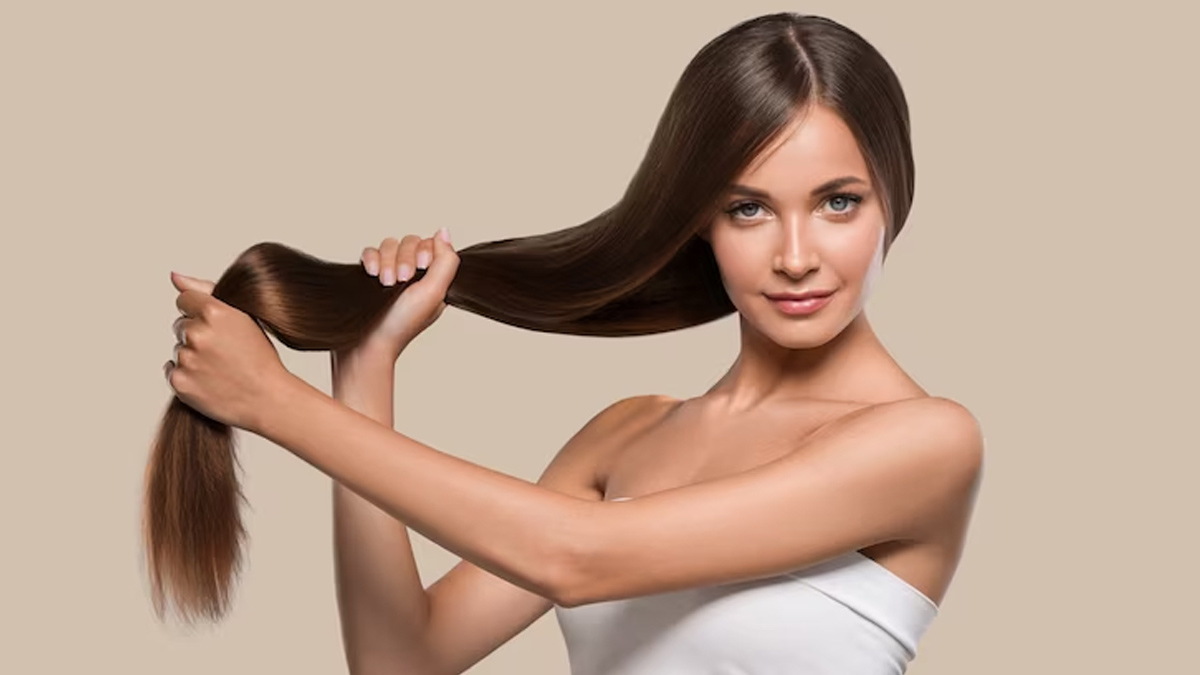 Nourishes And Strengthens Hair Follicles
Rice water is rich in vitamins, minerals, and amino acids and serves as a nourishing tonic for your hair follicles. These vital nutrients penetrate the scalp deeply, supporting thicker, healthier hair growth. Rice water can help minimise hair breakage, fight split ends, and improve hair vitality.
Restores Shines
If you are troubled with your hair lacking shine, look no further than rice water. Rice water has natural qualities that restore your hair's shine and smoothness. It works as a clarifying agent, eliminating debris and impurities from your hair, and leaving it luminous and soft.
Promotes Hair Growth
Rice water also has the power to promote hair growth as it contains inositol, a carbohydrate that stimulates hair growth. It also aids in repairing damaged strands, leading to hair growth.
Fights Dandruff
Fermented rice water has antifungal properties that treat and eliminate dandruff. It also restores the moisture balance of the scalp and hair shafts, assisting you in getting rid of dandruff and a dry and flaky scalp.
How To Use Rice Water For Hair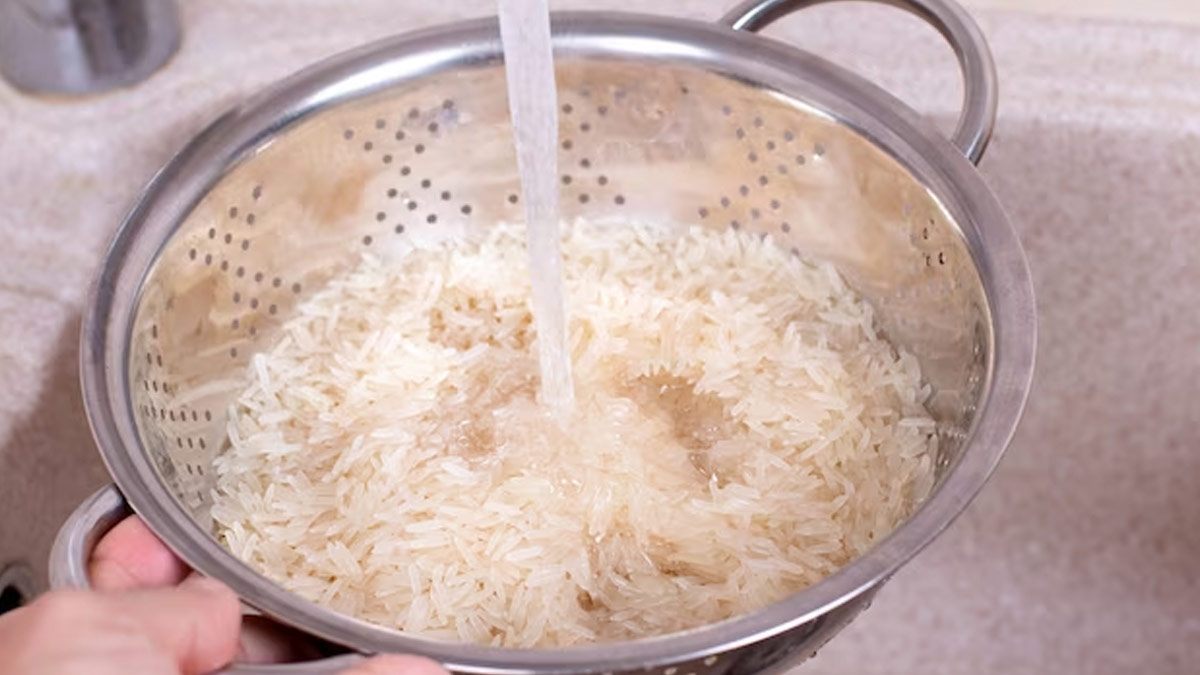 Rice Water Rinse
If you are looking for a time-saving way, get your hair a rice water rinse. Rinse a cup of rice to remove dirt or impurities. Collect the filtered water and place it in a clean container and let it ferment for 24 to 48 hours. Once fermented, dilute it with plain water and use it as a final rinse after shampooing and conditioning your hair. Massage the rice water into your scalp and hair gently, leaving it on for a few minutes before rinsing it off with cold water.
Rice Water Hair Mask
For an intensive treatment, combine rice water with other natural ingredients to create a hair mask. Combine a cup of fermented rice water, a tablespoon of honey, a teaspoon of coconut oil, and a few drops of your favourite essential oil in a mixing bowl. Apply this mask evenly on damp hair, making sure to coat every strand. Leave it on for 30 minutes to an hour before rinsing it off. This revitalising hair mask will deeply nourish your hair, adding more hydration and fostering better hair health.
Disclaimer
It is essential to do a patch test before applying anything to your hair as it may lead to allergic reactions in some people. If you have an underlying disease, consult with a healthcare expert before trying any remedy.