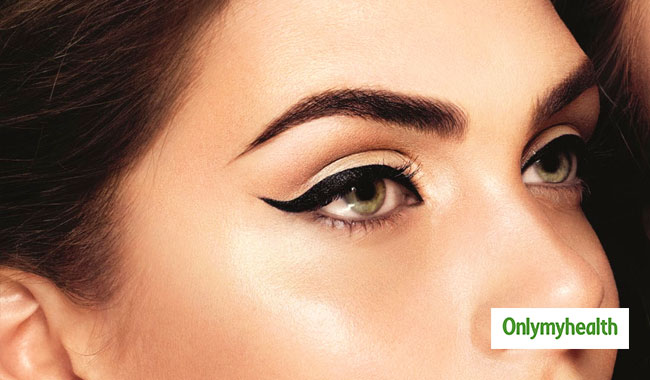 Winged eyeliner is so much in trend but not everybody is a pro at it. Every time you put on makeup, the horror that your eyeliner will smudge or end up being a disaster takes over. But it is something that every woman must try to get those perfectly defined eyes. That's right, winged eyeliner gives definition to the eyes and makes you look fresh.
If you are someone who is not used to putting on eyeliner, you might find it difficult to create a wing but it is not rocket science. All you need is to stay patient and keep practising. With practice, you will soon become a pro at winged eyeliner.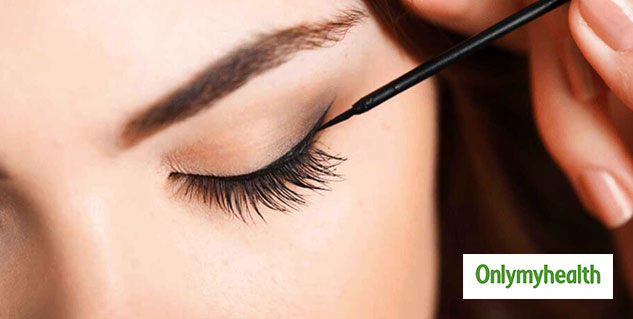 Also read: Use a Q-tip as a Makeup Tool
How should you Prep?
The first step before applying any kind of makeup product on your face is to prep it first. Use a liquid or cream-based primer for your eyes to make sure that your eyeliner goes on smoother and stays a long time. This way your eyeliner won't smudge throughout the day.
Step-by-Step Guide for Winged Eyeliner
Step 1
Take the eyeliner you have or if you want a new one and are confused, find below the types of eyeliners available in the market.
Step 2
Shake your eyeliner well before applying; this will help the formula to smoothen. Start with keeping your eyeliner brush flat to avoid getting messy.
Step 3
Start in the middle of your eye and keep the brush as close to your lash line as possible. This will help you drag it properly to the outer corners. Whatever you have left on the brush, you should use that to line the inner corners of your eyes.
Step 4
Now it is wing time – follow your lash line and go upwards from there. If you are afraid you can't get that perfect winged eyeliner then you can use a cello tape or a card for an angle. Carefully place the card or tape on the corners of your eyes and start applying.
Step 5
Accentuate your eyes further by applying mascara to your lashes. Mascara will help your eyelashes look fuller and make your eyes look perfect.
Types of Eyeliner
There are a variety of eyeliners available in the market and it is your preference to choose whatever you like. Of course, you can't figure out it at first but you have to buy one so here is a guide that will help you to pick an eyeliner.
Liquid Eyeliner
The tip of a liquid eyeliner bends and make it easier to get the angles right. This is another great choice if you are just starting out.
Sketch Eyeliner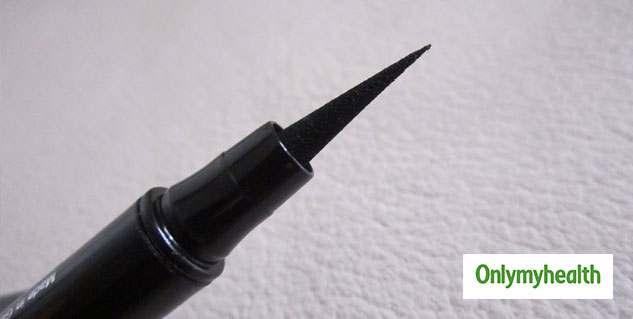 Also read: Makeup Tips To Help You Look Fab
This eyeliner is perfect for beginners as it makes it easy to apply eyeliner. Moreover, you can easily wipe it off in case you mess up.
Gel Eyeliner
This is not an eyeliner a beginner should go for. If you mess this one up, it can be difficult to wipe it off. This is advisable to the ones who have a little experience with applying eyeliner. If you know how to apply this one, then you should opt for this because it makes the application easy.
Kohl Eyeliner
This one is not recommended for creating a winged eyeliner because it has a thick tip. When you get good at it, you can try this one out but for now, leave this one out.
Read more articles on Fashion and Beauty.
For more related articles, download OnlymyHealth app.