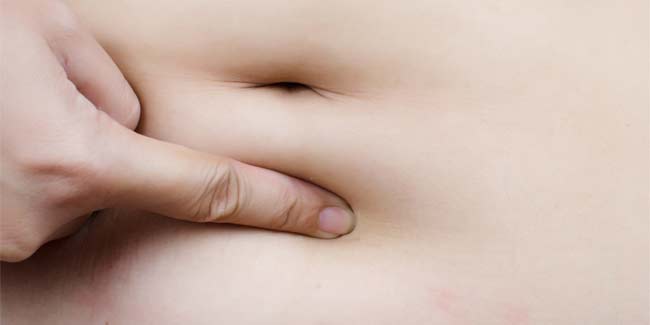 Are you in good shape otherwise but have a sagging abdominal wall? Your diet and exercise do not seem to be helping much. "Tummy tuck" or abdominoplasty surgery can give you the flat and toned stomach you have always wanted.
In this procedure, excess fat and skin from the abdomen are removed. The surrounding muscles are also tightened. Abdominoplasty can cause permanent scar that extends to both sides of your hips, but the scar is mostly located below the bikini or bathing suit line. Liposuction can help you to reduce the bulging of the abdomen, but remember that it does not improve the skin tone; whereas abdominoplasty can significantly reduce your protruding abdomen and improve the skin tone.
Are you a Good Candidate for Abdominoplasty?



You are a good candidate for abdominoplasty if you are in relatively good shape but have significant fat deposits or loose abdominal skin that does not seem to be responding to diet or exercise.
It is good surgery option for women who have had several pregnancies due to which the abdominal muscles and skin have stretched beyond a certain point from where they cannot return to normal.
It is a good option for older, obese patients as well as those who have lost skin's elasticity.
Avoid Abdominoplasty if
You are obese and intend to lose weight.
You are planning pregnancy in the future as the muscles that are tightened during abdominoplasty can separate again during pregnancy.
You have had abdominal surgery in the past as it can make the scars unusually prominent.
Risk of Abdominoplasty
Abdominoplasty done by a qualified plastic surgeon is a relatively safe surgery. But, like any other surgeries, abdominoplasty is also associated with certain risks and complications like
Bleeding and infection
Formations of blood clots—this can be minimised by moving around as soon after the surgery as possible
Skin necrosis, fat necrosis and delayed healing of the incisions
Formation of excessive scar tissue.
The risk of complications is minimised if you follow your surgeon's instructions closely before and after the surgery.
Planning Your Surgery
Your surgeon will take a detailed history, evaluate your health, and assess the extent of fat deposits and skin tone in your abdominal region. Inform your doctor if you smoke or are on any long-term medications. Discuss with your doctor about your expectations from the procedure.

Your doctor will decide the type of surgery that is appropriate for you (such as partial abdominoplasty or complete abdominoplasty with or without liposuction) based on the extent of your abdominal fat and tone of the skin. Follow your doctor's instructions regarding eating and drinking, smoking, and medications before and after surgery. This will minimise the risk of complications.
The Surgery
The surgery can be done in an outpatient surgical center or in a hospital under general anesthesia or local anesthesia combined with a sedative to make you drowsy. The type of anesthesia that you are given and the place you will be operated at will depend on your health condition and your doctor's preference. Time taken for surgery varies based on the procedure that is done (two to five hours for complete abdominoplasty and 1-2 hrs for partial abdominoplasty). Depending on the type of the surgery and your health you may be discharged within a few hours or after two to three days.
After Your Surgery
You will experience pain and discomfort in the abdomen for a few days after the surgery. After your surgery, follow your doctor's instructions regarding showering and changing your dressings, eating and drinking, smoking, medications and go for further follow-ups.

Abdominoplasty is sure a magical relief from your abdominal fat deposits, but it has its own set of rules to bring out the results you desire. Talk to your doctor to know what would be in your best of interest.
Read more articles on Body Surgeries.