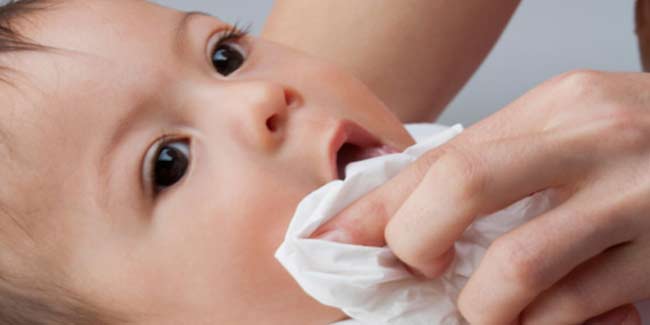 Commercials of baby wipes spread all over the TV tend to make them the best choice for cleaning your baby. But researchers have found that they may not be so safe for your baby's sensitive skin.


A preservative- MI, found in many wet wipes and baby wipes has been found to be the cause of allergic skin reactions in some children. The preservative can cause reactions such as patches to crusting, swelling, blistering and tiny cracks in the mouth, cheek, hands and/or buttocks in the young patients.

"This preservative is not new," said study author Dr. Mary Wu Chang. "But it was used as a combination preservative for many years. To try to minimize allergic reactions, it is now being used as a single preservative but in higher concentrations, and now people are developing allergic rashes to the new formulation.

"The rashes were proven to be caused by the preservative by patch testing, a method of putting various substances on the skin using a sticker-like sample, and seeing how the skin reacts," she added.

"The offending preservative was then found in the brands of the wipes that were used," Chang explained. "Most importantly, the rashes immediately resolved within days after I instructed the parents to stop using the wipes, and these were rashes that were going on for many weeks to many months."

"More and more people are using these products and becoming sensitized to the preservative," said Chang, who added that "with increased marketing and popularity of disposable wet wipes for all ages, there will likely be more people developing allergies to the preservative."

"People have to learn how to read labels, and be aware of this preservative," she advised. Chang is an associate clinical professor of dermatology and paediatrics at the University of Connecticut (UC) School of Medicine in Farmington. She reported her findings with study co-author and UC medical student Radhika Nakrani in the Jan. 13 online issue of Paediatrics.
Source: HealthDay Reporter.
Read more Health News.