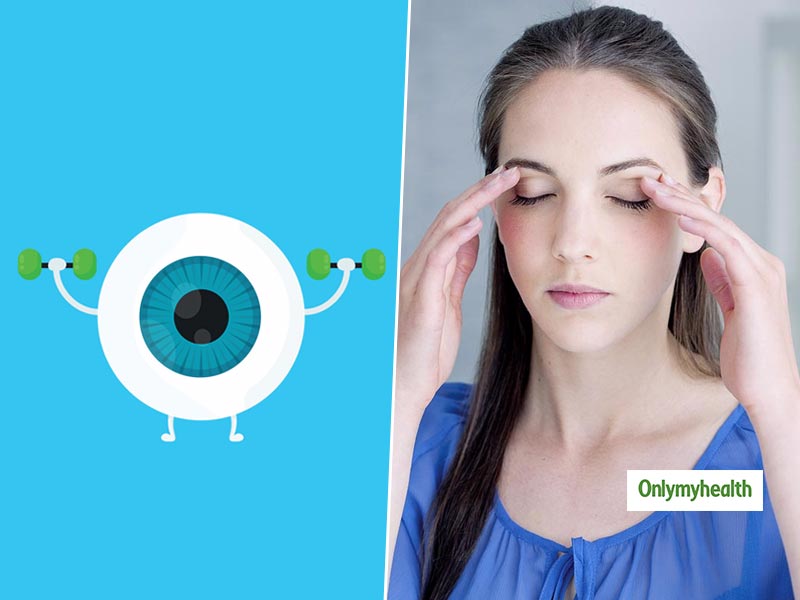 While people are strictly following the lockdown in support of the nation well being but would be sticking themselves to the digital screens, which may have a severe effect on their vision in the long run. While any condition should not be confirmed on your own without proper testing by experts, specific symptoms like dry eyes or watery eyes, redness in the eyes, unable to see far distance, peripheral vision with rings, difficulty in focusing on objects may be considered as symptoms of gradual deterioration of vision and should follow essential remedies. Dr Mahipal Singh Sachdev, Director, Centre For Sight, explains, "Vision needs to be carefully taken care of as it is almost at work, either stuck to our television sets, smartphones or laptops. One can do these few quick and easy exercises, which will help in relieving the eye strain and keeping them healthy."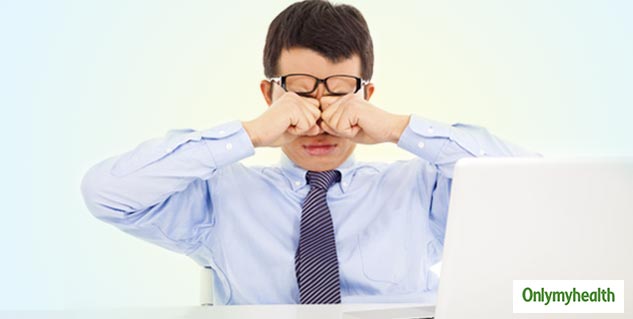 Also Read: Not Just Your Skin, But Your Eyes Can Get Sunburnt Too. Here's All You Need To Know
Never take your eyes for granted as they are a window to the outside world. Continuously having a strain in your eyes can lead to serious concerns. To get rid of screen-related eyestrain, the following are these exercises, as told by Dr Sachdev:
Palming
Sit in a comfortable space. Rub your eyes with your palms and make them warm. With the eyes closed, cover them with the help of your cupped palms and make sure that you are not applying any pressure on your eyes. Your fingers should be placed together without any gaps in it. This will ensure that no light rays will reach your eyes. With this, keep deep breathing slowly and steadily. Keep doing this for 3-5 minutes and then take your hands off your eyes. Repeat this 3-4 times minimum.
Convergence Exercise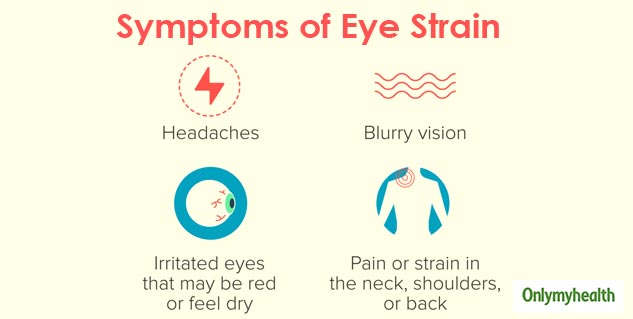 This is a great exercise to relieve the pain from the strained eyes. For this exercise, hold a pencil in your arm's length and concentrate on its tip. Then, keep moving your arms slowly towards the nose and let your eyes follow the pencil. Keep doing this exercise until you do not see a strain in your eyes. Do this minimum for 10 times. This helps in strengthening the eye muscles, which are responsible for convergence.
Change of Focus
For this, you will have to keep a distant object to focus on. Start by focusing on the object kept at a distance and then slowly and steadily refocus on the same object, which should be at an arm's length. Start by focusing for 20 seconds and then back to the distant object for concentrating. Do this for a minimum of 5 times while taking short breaks. This can also be done while working on computers to reduce eyestrain.
Also Read: Types, Stages And Basic Treatment For Eye Cancers Explained By Dr Mahipal Singh Sachdev
It is more important to do the exercises regularly than to do those for a long time in one go. Do this for at least a few days, and you should notice that, when you finish working, your eyes aren't as tired as usual and start your day with shining and relaxed eyes! Following are some remedies that one can follow for relaxed eyes:
Keep taking breaks in between work or meetings
Wash your eyes with cold water if any strain experienced due to constant screen time
Over the counter eye, drops for relaxation can be used but only on the call of a doctor
Eat an eye-friendly diet to ensure that you stay spectacle-free always
Read more articles on Other Diseases