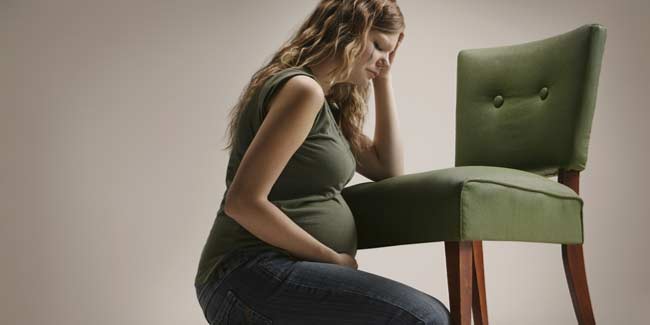 Pregnancy is a time in which every little issue related to pregancy needs to be assessed and taken care of the moment it arises. Else it could turn out to be life-threatening for both the baby and the mother.


It is quite common for women to develop ovarian cysts in the form of little sacs that are filled with fluid matter around the ovaries. Most cysts are found to be benign and quite harmless. If you have been diagnosed with ovarian cysts, do not be worried because a lot of research studies have found that ovarian cysts hamper pregnancy only in rarest of rare cases.
What to Expect
In case of development of an ovarian cyst, the doctor performs a test to derive whether the cysts are benign or malignant. Benign cysts are smal in size and are completely harmless; they do not interfere with the health of the mother and the growing foetus. Only if the cyst turns out to be malignant, which in most younger woman it does not, does it need to be removed right away. Doctors usually wait for the benign cysts to go away in a couple of weeks post the diagnosis. That said, however, you must be cautious lest the ovarian cysts grow in size gradually. With time the cysts may rupture as they are growing, thereby being dangerous for you.
Symptoms

Although, the growth of benign ovarian cysts is not preceded by common symptoms, there are always some factors that a pregnant woman could watch out for for confirmation. Excessive vomiting, acute abdominal pain and nausea are some symptoms that can be associated with the formation of ovarian cysts.

Even though fluid inside the cysts is not considered to be a source of infection, it must be ruled out as unharmful to the woman.There is a chance that the cysts might rupture and cause agonising pain. It is observed that these cysts tend to exert pressure on other organs of the body as well, which must be closely monitored by the doctor. In short, if the cysts are found to grow in size, they must be surgically removed.

However, whether ovarian cysts are really harmful is a question of debate as the very same symptoms are seen in healthy pregnant woman as well. So, the doctors need to make sure that these symptoms are signs of pregnancy and not those of the growth of ovarian cysts.
Read more articles on Pregnancy Problems.