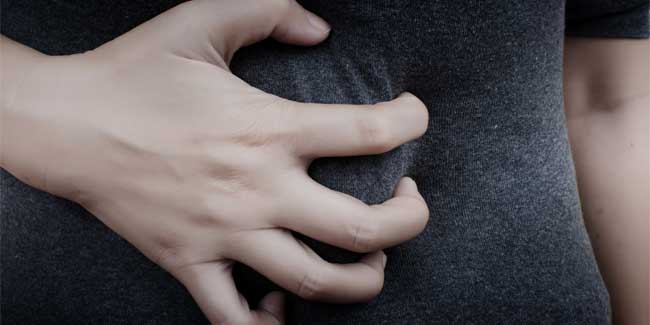 Cramps are a common sign of pregnancy and periods. Cramping in pregnancy is often severe in comparison to that during a period.
Cramps are a common sign of both pregnancy as well as period. Cramps during pregnancy or period can be very annoying and painful. It is an extremely common condition.
Cramping is a common condition experienced by women in their early pregnancy. It occurs when the egg attaches and implants itself in the uterus. Some women feel severe cramping soon after they ovulate while in some of the cases it may go unnoticed as well. Cramping at this stage is referred to as implantation cramping.
Cramping as a sign of pregnancy
In the early weeks of pregnancy mild cramping is normal and need not be worried about. However, severe cramping, which is difficult to handle, may be not normal. It is wise to consult your doctor.
Cramping without blood - Mild cramping without blood is a perfectly normal condition. If you are facing this problem then there is nothing to worry about. It just signifies that pregnancy is progressing in a smooth manner.
Pound ligament cramping - This type of cramping occurs when the muscles below the uterus start expanding for supporting and giving room to the baby. The cramping may continue to occur in the second and third trimester. This is for the reason that the uterus continues to grow with the baby.
Cramping with blood - In some cases cramping is accompanied by blood. Pregnant women can even experience brownish spotting during early pregnancy. It is also a common condition during the first trimester of pregnancy.
Cramps as a sign of period
For some women cramps during menstrual cycle cause only mild discomfort while for others they can be very debilitating. Cramps are often experienced by girls even before their period. In most of the girls cramping is a signal that here period is about to begin. Cramps are caused by a chemical named prostaglandins. It is produced by the body to contract the uterus muscles. These contracted muscles facilitates the girl's vagina to push out the blood.

Cramps are common during and immediately before a period. Girls who are more likely to experience cramping include:
Girls whose period has started at an early age.
Girls who have a family history of period cramps.
Longer duration and heavy blood flow during periods.
Girls who smoke.
Read more articles on Pregnancy Symptoms.