The much-awaited release of Hrithik Roshan starrer Super 30 was the talk-of-the-town. However, in a recent revelation, Anand Kumar, the inspiration behind the movie, revealed that he is suffering from an acoustic neuroma, a type of brain tumour. Born in Bihar, Anand Kumar is instrumental behind educating kids from underprivileged sectors to appear for IIT examinations. For years, he has been rendering free education and IIT preparation classes, making him an inspiration for many! Hrithik Roshan starrer Super 30 talks highly about Kumar's contribution in preparing the current generation for IIT examinations without charging any fee.
Speaking about the reason behind quickly giving the nod to this project, Kumar shared in one of his interviews, "I wanted the film to release before anything happened to me. Anything can happen anytime, as there is no guarantee of life and death. I wanted to be a witness to the success and the journey of the film."
Also Read: Here's All That You Should Eat During Cancer Treatment
What is Acoustic Neuroma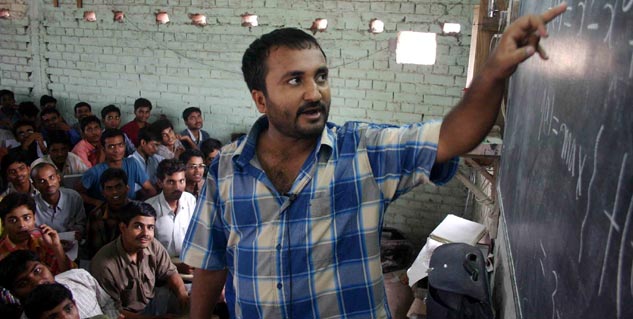 Anand Kumar is suffering from acoustic neuroma, which is a type of benign brain tumour. Also known as vestibular schwannoma, this tumour develops on the nerve connecting the ear to the brain. A slow-growing tumour, this tumour affects the body balance, hearing loss and can cause constant ringing in your ears. A tumour on this nerve can also cause pressure on adjacent nerves controlling the facial muscles, including the trigeminal nerves.
As per a report, Kumar talked about his medical health issues, throwing light on this medical condition. During investigations, Anand Kumar got to know that he had suffered 80-90 per cent of hearing loss in his right ear. Despite going in for ENT treatments, there was no respite. It was in 2014 when he diagnosed with acoustic neuroma by doctors in New Delhi's Ram Manohar Lohia Hospital.
As the tumour grows, there can be some visible symptoms indicating this type of brain tumour. Following are some signs and symptoms of acoustic neuroma:
A sudden or gradual loss in hearing is a significant symptom
A constant ringing sound in the affected ear
Loss of body balance and unsteadiness
Repeated episodes of vertigo
Numbness on face
Also Read: Here's All You Need To Know About The Growth Of Abnormal Cells
The following factors should be kept in mind while looking for the best ways to control this tumour. The treatment options depend on several factors in the patient:
The age of the patient
The size of the tumour
Hearing
The overall health of the patient
Preference of treatment option for the patient
When to See a Doctor?
If you hear less or there is a constant noise in your ears, do not wait for any more and head to see the doctor. Knowing and diagnosing this type of brain tumour at the beginning of the medical condition can help prevent the tumour from overgrowing.
Essential Things to Know About Acoustic Neuroma
Following are the takeaways from Anand Kumar's medical health:
Acoustic Neuroma and vestibular schwannoma are two different names of the same type of brain tumour
Mostly, this brain tumour affects middle-aged people and takes time to show symptoms
Hearing and imaging tests help in the diagnosis of acoustic neuroma in most of the patients
Observation, radiation and surgery are the most common treatment methods of acoustic neuroma
Read more articles on Cancer