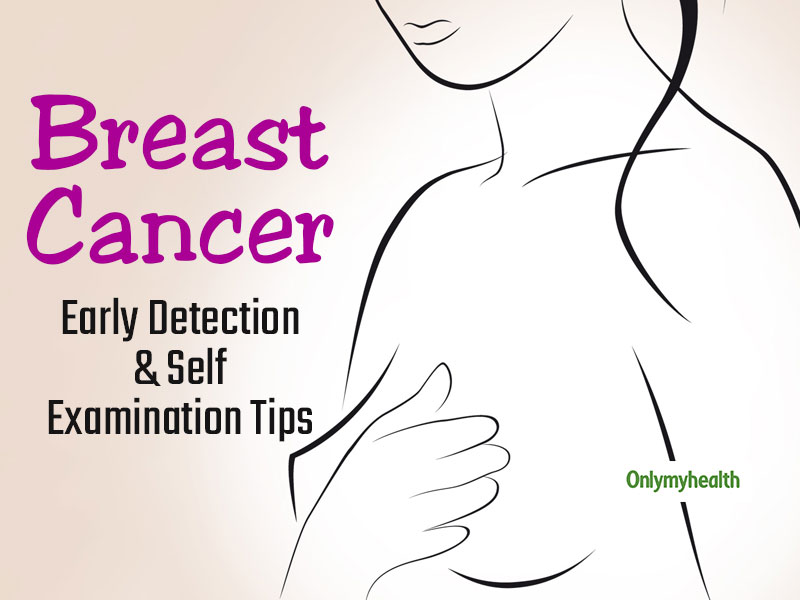 My life came shattering when my sister, a fit Indian Air Force officer, was detected with breast cancer just at the age of 29. With a perfectly simple lifestyle, which included a lot of physical activities and no signs of smoking and excessive drinking, we came to our minds was "Why Her"? She was leading a healthy life; eating plenty, having fun with her mates and serving the nation, and suddenly, one 'ugly' day, she was diagnosed with breast cancer! During her treatment and diagnosis, she was told that her cancer-type was lifestyle-borne cancer. She kept wondering what went wrong with her to go through all of this. However, with the rising rate of cancer among young women, it was difficult to pinpoint what went wrong and where. The only saving grace here for was early detection and self-breast cancer examination. My sister is now a cancer survivor and ensures regular checkups every three months for a cancer-free life.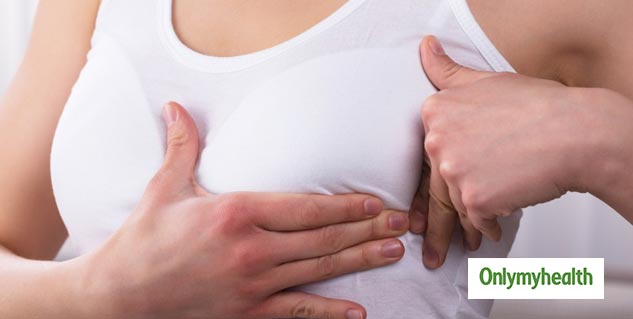 Dr Pawan Gupta, Associate Director, Surgical Oncology, Jaypee Hospital, Noida shares, "It is normal for women to have lumps in their breasts. One should know the difference between malignant or non-malignant ones. Most of the cases in India are diagnosed only in their fourth stage. The last stage of cancer means cancer would have spread in the body."
Also Read: Here's All That You Should Eat During Cancer Treatment
Early Detection Can Save Lives
Empowering women with knowledge about their own body so that they seek medical advice at the right time to win over their disease. Ever heard of the simple ways of detecting breast cancer at home? Here is the 3 minutes, 3 fingers self-breast examination once in 30 days:
3 steps: Look, Feel and Check
3 Fingers: you feel your breast with 3 fingers
30 days: It is essential to do a self-check once in every month
The lady herself detects most breast cancers. The 3 minutes 3 finger examination will help every lady to check on her own the changes taking place in her breasts.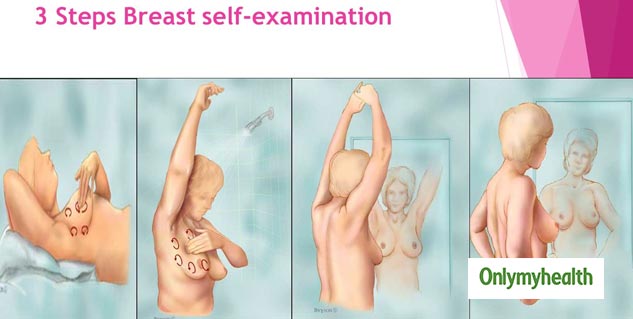 Changes to Look Out For
Look out for these symptoms:
A visible or a sense of a lump in the breasts
Irritation in the skin around the breasts
Pain in the nipple
Scaling of the nipple skin
White discharge from the nipples other than milk. Staining on the bra are signs of discharge from nipples
Consult a doctor immediately if you encounter such symptoms. Even one symptom is enough for breast cancer.
Also Read: World Brain Tumour Day 2019: Here's All You Need To Know About The Growth Of Abnormal Cells
Breast Cancer Risk Factors
Those at the risk of breast cancer are as follows:
As women age
Inherited genetic mutations likeBRCA1 and BRCA2)
Women with dense breast tissues
Breast cancer cases in the family including mother or sisters
Minor risk factors for breast cancer include if the woman:
Have had no biological children
Had her first child after age 30
Never breastfed a child
Reached menopause after age 55
Had her first period before age 12
Weight gain after menopause
Maintaining a sedentary lifestyle
Cigarette smoking
Alcohol consumption
Can Breast cancer be prevented?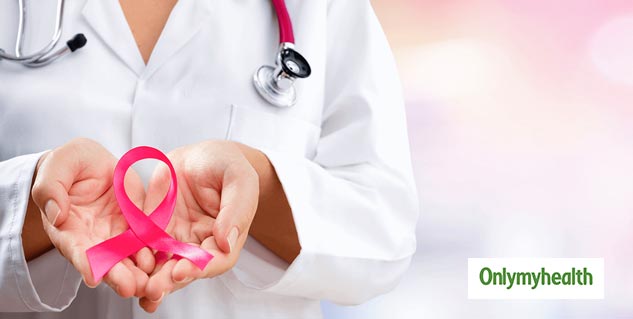 There is no definitive preventive measure, but increased weight, lack of physical activities and an unhealthy lifestyle make women prone to lifestyle diseases. Several studies indicate that a diet rich in vegetables, poultry and dairy helps in reducing the chances of breast cancer. As a piece of advice, the following are some of the factors that can reduce the chances of breast cancer:
Physical activities and exercising
Keep a check on sudden increase and reduction in weight
Keep a check on the alcohol intake
Read more articles on Cancer