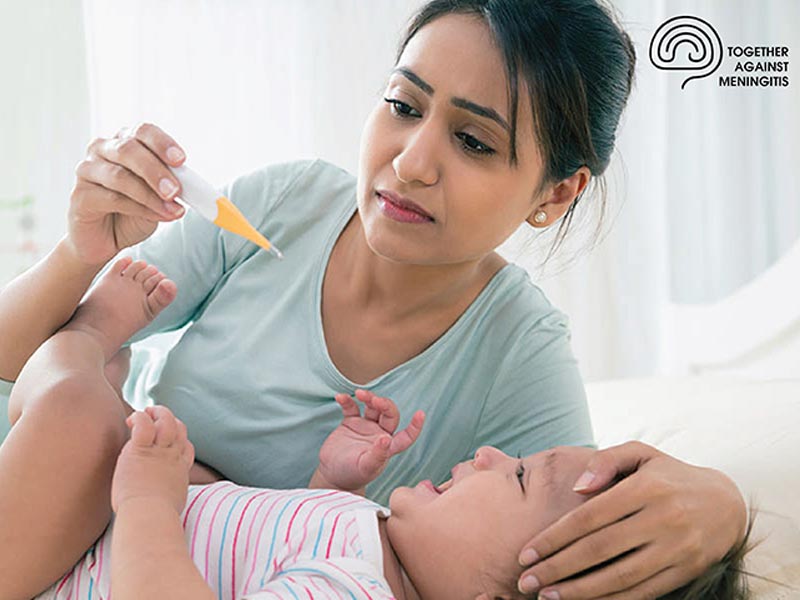 This life-threatening bacterial disease is a rare medical syndrome that significantly affects a child's health
Meningitis is a word which still remains largely unknown, unheard to many even though it is potentially one of the most devastating bacterial infections. Starting today, let's know all about this life threatening disease.
What is Meningitis?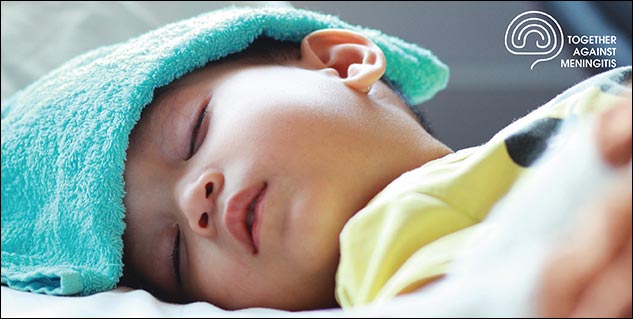 Meningitis is an inflammation (swelling) of the protective membranes covering the brain and spinal cord (known as meninges). A bacterial or viral infection of the fluid surrounding the brain and spinal cord usually causes the swelling. However, this may be caused by other infections, drugs and injury leading to meningitis.
Severity of Meningitis
Invasive Meningococcal Disease (IMD) is a rare but potentially devastating bacterial infection caused by Neisseria meningitidis. It commonly presents as an infection of the brain (meningitis) and/or infection of the blood (septicemia or blood poisoning).
It is highly unpredictable and can affect anyone, at any age, anywhere in the world, however some people are at higher risk than others. In some cases, the disease can claim a life within 24 hours after first symptom appears.
As per the reports, 1 in 10 people who develop the disease may die from it and up to 10-20% of survivors suffer from serious complications such as amputation, scars, deafness or brain damage.
Also Read: Normal Blood Glucose in Children
Types of Meningitis
Viral Meningitis: Most common type of Meningitis, usually less severe than the bacterial one and people who contract this disease mostly get well even without treatment.
Bacterial Meningitis: Out of the two, this is the more severe one. While most people with Meningitis recover, it still has serious complications like Brain Damage, Hearing Loss and Learning Disabilities.
Meningitis is a serious disease, caused by bacteria, viral and/or other reasons. Unfortunately vaccination is not available against all of them.
Vaccination is available against 3 major causes of bacterial meningitis. The causative agents being:
Streptococcus pneumoniae, that causes Pneumococcal meningitis
Haemophilus influenza type b, that causes of Haemophilus Meningitis
Neisseria meningitides, that causes of Meningococcal Meningitis
Discuss with your paediatrician on these 3 common causes of bacterial meningitis and ways to protect your child against them.
Also Read: Link Between Obesity and Mental Health in Children
CASES AND DEATHS DUE TO MENINGITIS IN INDIA (2016 and 2017)
Symptoms
The early symptoms can be misleading as they are flu-like in nature (e.g. irritability, fever, loss of appetite) making diagnosis difficult but it is important to react quickly on the onset of these symptoms as the disease can lead to death in less than 24 hours.
Classic signs of meningococcal meningitis include fever, headache and stiff neck. Other symptoms include nausea, vomiting, photophobia (being sensitive to light) and confusion.
Together Against Meningitis
The threat of Meningococcal Meningitis is large, but awareness is low. Join the movement by spreading awareness on this potentially devastating disease. Share this article on your social media so we can all stand "Together Against Meningitis".
Author: Priyanka Sharma
Know more about Meningococcal Meningitis by clicking here
This article is issued in public interest by Sanofi Pasteur SPIN.MENAC.19.04.0104b
Watch an informative video on this disease: https://www.youtube.com/watch?v=XlomWOElXaQ
Read more articles on Children's Health