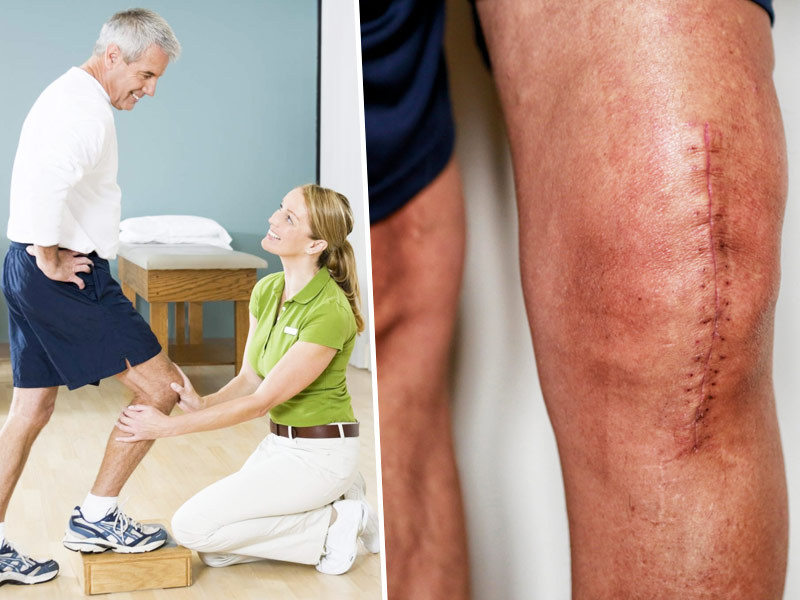 With recent advancements made in the field of knee replacement, most of the patient does not feel the difference. Instead, the implants feel like they are a part of the knee itself. The polyethene articular insert is mobile and hence allowed to freely float on top of the tibial base, which absorbs the shear stress and protects the bone interface. As it is mobile, the design can be customized conforming to the curve of the femur to spread the weight-bearing capacity evenly, thereby reducing its wear and stress. Advancements like uni-compartmental surgeries also ensure the preservation of the ligaments (ACL) increasing the lifespan of the knee joints and mobility. Dr Akhilesh Yadav, Senior Transplant Head Joint Replacement (Hip & Knee) explains it all about how to live healthy with an artificial knee: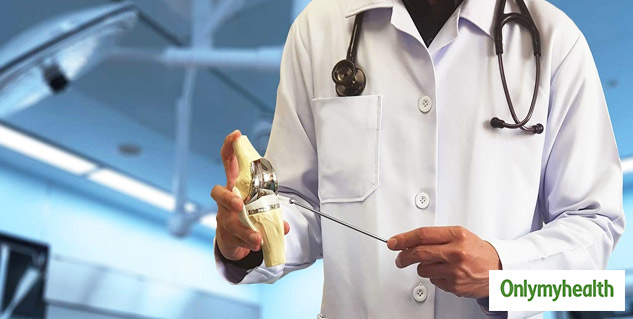 Changes After A Knee-Replacement Surgery
Initially, one may feel different until they are used to it, which doesn't take long. The actual aim of the TKR is to reduce the pain and restore a better quality of life, in a minimally invasive way possible. Post-surgical recovery, which may be hardly a week, entirely depends on the physiotherapy, and the time taken by the implants to set.
Also Read: Myths and Facts on Total Knee Replacement Surgery, Explained By Joint Replacement Expert Dr Yadav
Living With An Artificial Knee
Dr Yadav adds that patients with diabetes and hypertension should keep a check on their health as diabetes patients are at a higher risk of getting infections even after surgery and its recovery. So, check blood sugar regularly for complete safety.
Moderate Physical activity and regular exercise
Healthy diet to avoid inflammation (if suffering from Autoimmune disorder)
Controlling body weight to relieve the new knees from bearing extra weight.
Avoid cross-legged sitting immediately after surgery- Adopting to a table chair lifestyle for initial few months post a knee replacement will reduce the wear and tear allowing the implants to settle better as per the curvature of the actual bone. Consult the surgeon when to involve in such activities.
Yearly check-ups- TKR patients must visit the surgeons yearly to keep a check on loosening in the joint, which can be dealt with time.
There may be mild sounds while bending the replaced knee due to the implants (metal/ plastics) adjusting or the tendons and ligaments adjusting to the new implants which is entirely normal and nothing to be worried about, unless when it causes discomfort.
Keep A Check On Your Weight
Dr Yadav warns, "Increased weight is an additional burden put on the knees to bear, which will impact the new joints. And hence in order to prolong the life of the artificial knees, maintaining a healthy body weight and BMI is very much essential. Poor eating habits and a sedentary lifestyle often post-surgery ends up in unwanted weight gain. Maintain proper BMI with mild exercises but with doctor intervention."
Complications After Knee Replacement Surgery
Any discomfort, inflammation in the joints replaced, pain, difficulty or discomfort in walking are some of the emergency signs that one needs to consult their surgeon immediately. Most often, people with diabetes are at a higher risk of developing infections and hence need to be careful.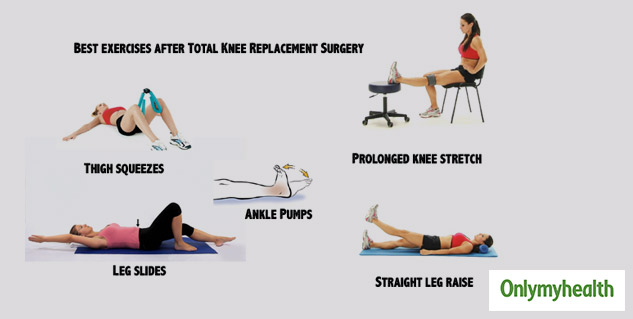 Also Read: 6 Home Remedies to Treat Knee Pain
Exercises After Knee Replacement Surgery
Here are some tips by Dr Yadav for a comfortable living after a knee replacement surgery:
Regular exercise is a must, and always consults the treating doctor for moderation, before taking up heavy workouts.
It is usually advised for brisk walking, essential physical exercise like aerobics.
Regular exercise benefits patients for prolonged life of the implant.
To decrease the chances of re-do surgery, increase the walking pace after a few months of the operation so that there is proper fitness maintained.
After 2 months of surgery, a patient should be able to walk 1-1.5 km.
With inputs from Dr Akhilesh Yadav, Senior Transplant Head Joint Replacement (Hip & Knee)
Read more articles on Other Diseases