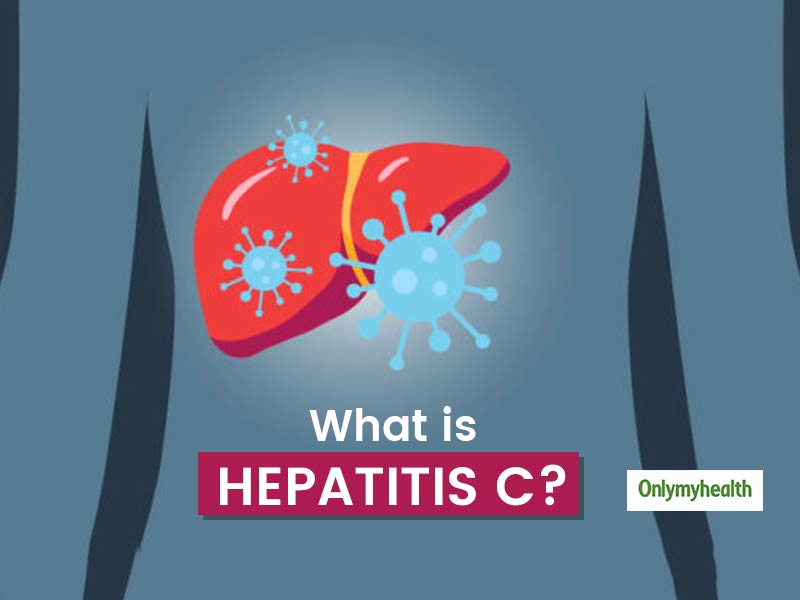 Hepatitis is a chronic condition affecting about 60 million people in India. It is responsible for the death of more people than that caused by HIV, malaria, and tuberculosis combined. The disease involves inflammation of the liver, which is a vital organ. The infection can either resolve in a short period or lead to complications such as liver cirrhosis and cancer, depending on the type of hepatitis affecting the individual. Although Hepatitis can be prevented, the lack of awareness on the condition and its sub-types, including Hepatitis C, which can lead to both acute and chronic hepatitis, is the major problem. The severity ranges from a mild illness lasting a few weeks to a serious, lifelong illness. Dr Vishal Sehgal, Medical Director, Portea Medical, explains all about Hepatitis C in detail.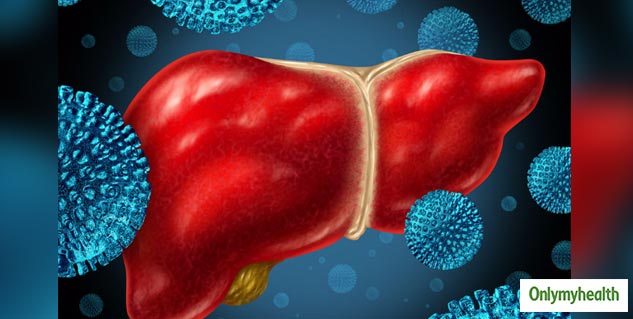 Also Read: Here Are 4 Chronic Liver Diseases And Tips
What Is Hepatitis C?
HPC virus is bloodborne with one of the most common modes of infection being exposure to small quantities of blood. Chronic HCV infection can often go undiagnosed, as there are no visible symptoms even decades after the infection. The initial symptoms of Hepatitis C are fatigue, fever, nausea, vomiting, abdominal pain, decreased appetite, darker urine, joint pain, and jaundice.
Once the diagnosis for chronic HPC infection is confirmed, a person should get assessed for the degree of liver damage (fibrosis and cirrhosis). Smoking and drinking increase the risk of liver damage in those with this disease. Although there is no cure for Hepatitis C, reducing exposure to the virus can help. Some ways to do this include hand hygiene, safe use of injections, safe handling and disposal of sharp tools, use of sterile injecting equipment, testing donated blood for hepatitis C, and use of condoms as appropriate.
Who Is More Prone To Hepatitis C? WHO Explains
According to various studies, the Hepatitis C Virus (HCV) prevalence among pregnant women in India varies from 0.6% to 1.4%. Since the predominant cause of HCV transmission is blood transfusion, it was observed that pregnant women, who had undergone blood transfusion or shared needles with an infected person, were more likely to be affected by HCV. A pregnant woman might transfer the HCV to the baby before, during or after the birth. It must be remembered that the doctors don't advise or impart HCV medication during the pregnancy as the medicines might cause congenital disabilities. The best option for a mother is to get herself screened for HCV even if the doctor doesn't recommend it. More often than not, hepatitis C doesn't show any symptoms. It is imperative to be careful, particularly in the wake of COVID-19. This is because people with associated health conditions are more vulnerable. Those with end-stage liver disease should take necessary precautions.
How To Treat Hepatitis C?
In people already infected with the virus, management includes the following:
Immunization with hepatitis A and B vaccines as this can prevent co-infection and protect the liver. There is no vaccination available, and therefore, prevention is the best option.
The doctor suggests antiviral therapy.
Frequent monitoring for and diagnosis of chronic liver disease.
Avoid unnecessary and unsafe injections.
Ensure that you follow safe waste collection and disposal practices. Do not use illicit drugs or share injection equipment.
Avoid unprotected sex with hepatitis C-infected people. Do not share sharp-edged personal items like razors that may be contaminated with infected blood.
Avoid getting tattoos, piercing, and acupuncture with contaminated equipment.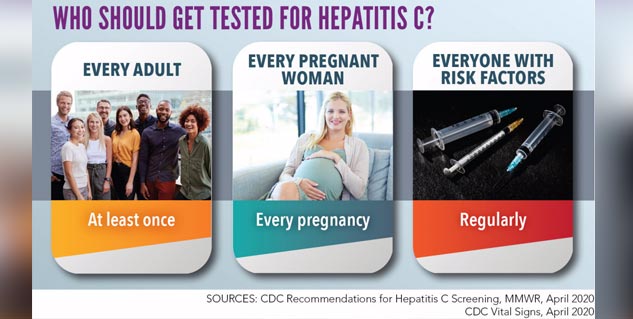 Also Read: Know From Doctor, How Can Viral Hepatitis Be Eradicated
The purpose of this article is to spread awareness about Hepatitis C, which, in its chronic stages, can become a lifelong illness. One must know that there is a growing need to speak to specialists and doctors to take maximum information about this specific ailment for timely diagnose, treatment and management.
Read more articles on Other Diseases