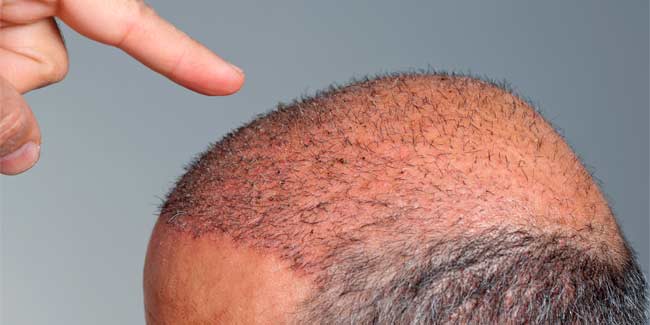 Age for hair transplant is secondary though doctors prefer patients to be middle-aged as it may be difficult to predict how the hair problems are likely to advance at a young age.
Have you been going bald and thinking about getting your hair transplanted lately? You might be wondering if yours is the right age to do so. Here is what you need to know about the age limit for hair transplant. To begin with, there is no age limit as such for a hair transplantation. But people under the age group of 21 years to 80 years usually opt for hair transplantation as the symptoms of balding and spot balding occur within this span of life.
There are some misconceptions related to it:
People opt for a hair transplantation as a solution to their hair loss. This is wrong. Hair transplantation is a preventive measure for the balding condition that one experiences.
Definitely, it is a cosmetic problem but you should not start thinking about a hair transplantation without the advise of a doctor. Some hair loss is common and we all lose at least 100 strands of hair everyday until we develop a matured hair line. So wait until you see some severe balding.
Hair transplantation is a clinical process that is extremely different from wearing a wig.
Hair transplantation is not gender specific! Both men and women can opt for it.
There are cases where people get their hair transplanted after a divorce. This is because it involves a need for good appearance and the ability to look young. This is an overwhelming reason for people to undergo separation and this topic has been under evaluation for long globally.

Also, if you are undergoing patterned hair baldness, age is not the factor for deciding the amount of hair that needs to be transplanted. However, if the patient is experiencing an early hair loss stage, doctor's opinion at this stage is better for studying the hair growth and hair fall pattern that is going to happen in the future. Hair transplantation does hurt but the person opting for it will be given a local anaesthesia before being operated on.

Now that you know about the age limit for hair transplant, read on to know about the reasons for hair loss:
Alopecia or male pattern baldness is a stage of hair loss that happens to men in their 30s. The hair loss happens in the front to the back of the scalp. This is genetic.
Stress! Extreme stress can lead to drastic hair loss. Some people who do not have a hair loss pattern in their lives also tend to therefore, develop a hair loss cycle because of stress.
Consequences of certain medications or suffering from some dreaded disease such as Jaundice.
Lack of proper diet. People who do not include protein, Vitamin D and A, and Omega 3 in their daily diet are more prone to hair loss.
Excessive use of hair styling products can damage the hair follicles permanently that may lead to hair thinning and growth and regeneration of hair would be stopped.
Read more articles on Hair Transplant.