After threatening the population of the capital, the mosquitoes have now found an interest in rural areas. Many cases of dengue and chikungunya are found in rural areas of Pune.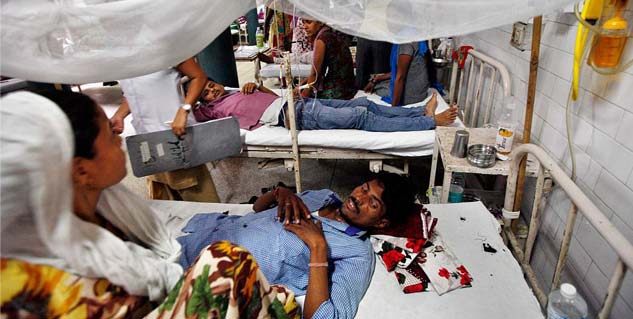 With heavy rainfall in the Capital and other regions, mosquitoes are flourishing with each passing day resulting in more and more people falling prey to vector borne diseases such as chikungunya and dengue. Just like in every monsoon season, the number of people infected by the diseases has increased. Both chikungunya and dengue are viral diseases that are transmitted by the Aedes mosquitoes.
In rural areas of Pune, many cases of chikungunya were found in hospitals . In the patients, detection of NS1 Antigen and IgM Chikungunya antibodies are tested to detect the illnesses.
In places like Kondhwe Dhawade, Uttamnagar and Shivane ,a recordable number of patients were found. The government's sentinel centre health staff had collected 125 samples of suspected patients. Of them, 125 had tested positive for chikungunya in Kondhwe Dhawade, Uttamnagar and Shivane.
Health officials asked every house,school,office and factories make an effort to see there are no discarded tires, plastic bags, containers, broken plastic ware in the vicinity where water can accumulate.
Image Source : Getty
Read More : Health News