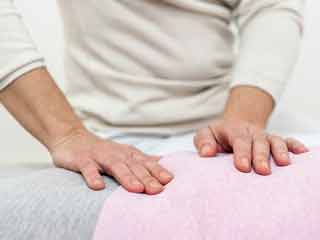 Stimulating pressure points with maternity acupressure has been proven safe and effective as a means of inducing labor. This method works because pressing certain points on your body stimulates your uterus and causes it to contract.
Acupressure involves putting pressure with the fingers and thumbs on certain points of the body. Acupressure is a natural method of inducing labour by making the cervix ripen and dilate gradually. This is a very safe method for inducing labour for mother as well as baby. Given below are some acupressure techniques for inducing labour.


Techniques to Induce Labour in Acupressure
Press the hoku spot which is on the top of your hand. It is placed in the webbing found amidst your forefinger and the thumb. Massage this webbing by pressing at an angle to help stimulate contractions. It is likely that you will feel slightly palpable in this area. This has an impact on the large intestine. The large intestine surrounds a part of the uterus which is critical in inducing labour.
Rub on the area known as spleen for 1 minute. Put four fingers on top of your ankle bone towards the inside of ankle. Putting pressure gently at this point helps to ripen the cervix. You also give strength to weak contractions.
You need to find what is called the bladder 32 spot by looking for one finger width on top of the crease of your buttocks. You will find a small notch at this place. You need to massage this point for 1 minute.
Push to BL60 in order to gradually slip the baby and allow her to go towards the pelvis. You need to locate this spot in between the Achilles tendon and ankle bone.
Circular motion is recommended for rubbing and pressing these spots. You might find it slightly sore or tender but it will never be painful. You will naturally feel contractions after a while, and this is when you should stop applying pressure. These points need to be worked upon after the contractions are gone.
Go on applying pressure on these points mentioned above up to six cycles every time. You can customize it as per your needs, i.e. apply only so much pressure that is comfortable and does not cause pain.
The great thing about these methods or techniques of inducing labour through acupressure is that you can use them in the labour room too. They are a great help in easing your labour pains.
Images: Getty
Read more articles on Normal Delivery.