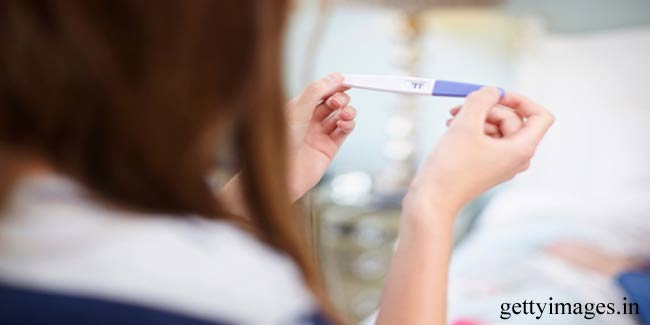 Considered as one of the best ways to detect early pregnancy, EPT is over 99% accurate for pregnancy test when used on the day of your expected period.
Considered to be the most reliable pregnancy test, here you will be able to get an error free result. Understand what this test entails and know how to use it now!
Known popularly as 'Early Pregnancy Test' in its infancy, EPT now stands for 'Error Proof Test'. EPT pregnancy test has over the years been acknowledged for its accuracy to detect pregnancy. There are two types of EPT pregnancy kits that are available in the market, namely manual EPT pregnancy test kit and digital EPT pregnancy test kit.
EPT Pregnancy Tests Accuracy
You may choose a standard EPT pregnancy test or a digital pregnancy test the accuracy of which is up to 99 percent compared with other types of home pregnancy tests.
The accuracy of the test also depends on how closely you have followed the guidelines. All the instructions mentioned on the packaging label should be adhered to. The reading of hCG levels in the urine reflects the concentration of the pregnancy hormone.
After doing the test with strict adherence to all the instructions, wait until the result comes up. Generally, most pregnancy tests display a minus symbol (-) if the woman is not pregnant and a positive symbol (+) if the woman is pregnant. Digital pregnancy tests give out the result clearly as in whether the woman is 'pregnant' or 'not pregnant'.
When to Test?
EPT pregnancy test is very easy to perform and can be done within the confines of a home. If you are experiencing some of the symptoms of pregnancy, do not rush to take the test. Wait until your menstrual cycle gets late by at least a day to take the test. EPT test determines the level of human chorionic gonadotrophin (hCG) present in the urine to reveal if a woman is pregnant or not.

About EPT Pregnancy Test

EPT is usually done to detect pregnancy as early as seven days after ovulation or one week before the missed period. Pregnancy test kits are used to determine the hormone levels that are secreted by the placenta after the fertilised egg is implanted.
Consumption of antibiotics, birth control pills, pain killers and alcohol can impact hCG reading.
Testing for pregnancy shortly after giving birth or having a miscarriage may give incorrect results.
Ways to Conduct EPT Pregnancy Tests
There are two ways to diagnose early pregnancy, first is testing with a test strips and the other is a midstream test. In former, test strip is soaked in a cup of urine to test the hCG level, whereas in the midstream test strip is held in the stream of urine.
Instructions should be followed to obtain correct test result.

A EPT test is your best bet when all else fails, just make sure that you have the symptoms right.

Read more articles of Pregnancy Test