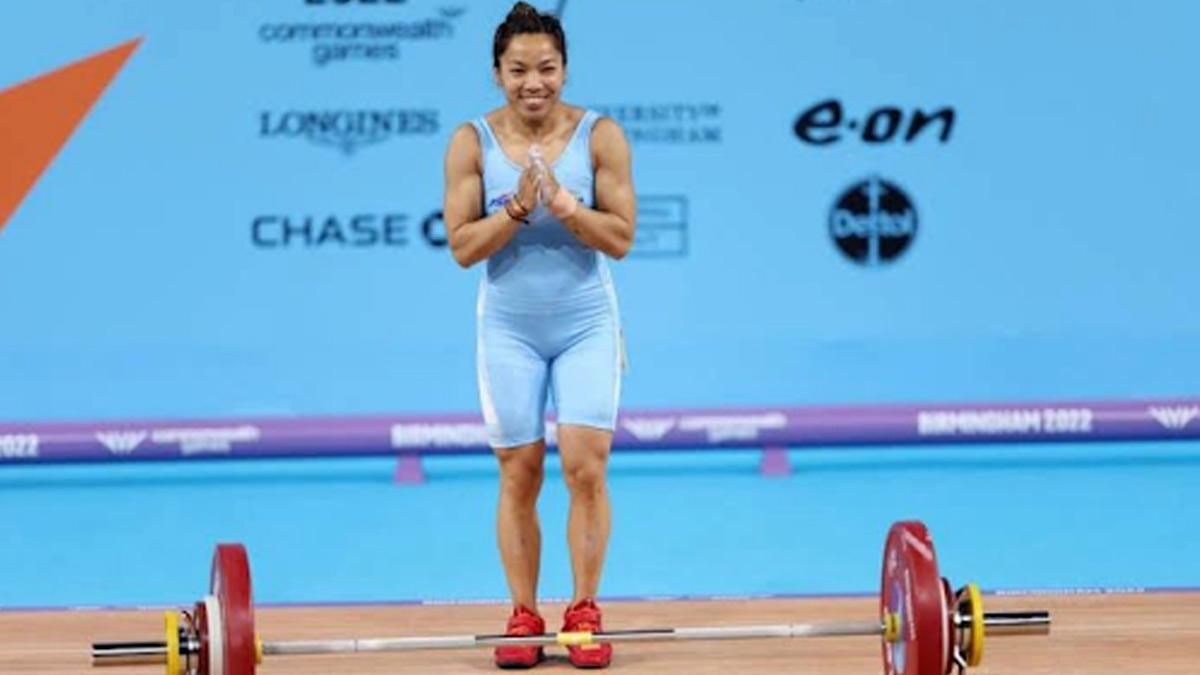 Going to the gym and lifting weights may be just another hobby for some people, but for Saikhom Mirabai Chanu, it's a way of life. By winning a silver medal at the World Championship and Tokyo Olympics, Mirabai also debunked one of the most popular fitness myths: the belief that girls become bulkier by lifting weights. Weight lifting can actually make girls stronger, and also help them develop stamina, agility, strength, and power to perform the simplest of tasks. The 28-year-old recently often takes to her social media to show the exercises she practices regularly to maintain her fitness, and the best part is that the exercises are great for girls or anyone else looking to build strength.
So here are Mirabai Chanus' moves that helped her become a medalist as well as one of the fittest athletes.
Back Squats
Squats are one of the go-to exercises for Mirabai Chanu as it helps her develop strong legs and core. Squats are a type of compound exercise that can be performed irrespective of an individual's goal whether it's weight loss or strength building. According to Healthline, adding squats to your workout can help you maintain balance and stability. Squats have many variations but Chanu prefers to do it with barbells over dumbbells. The best part about this exercise is that it helps you burn a lot of calories.
Also Read: What To Eat Before, During, & After Workout
Box Jump
Want to get rid of weekend bloat? Box jump can help you burn over 400 calories in under an hour. The box jump is a type of full-body workout which targets your abdominals, glutes, lower back and lower body. Chanu swears by this movement as it helps her in maintaining stability and mobility. The best part about this exercise is that it is suitable for both beginners and advanced athletes.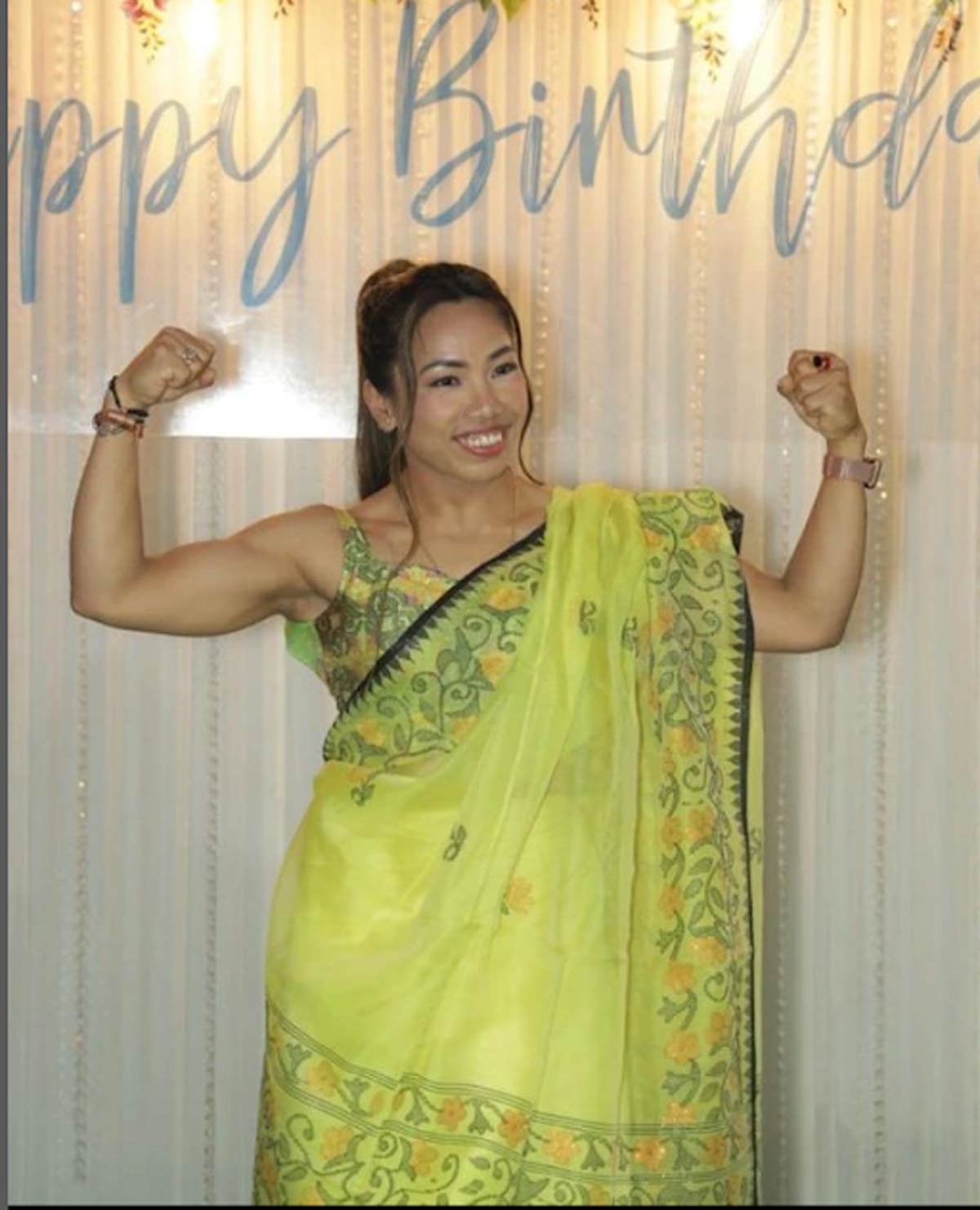 Dips
Looking to build upper body strength? Dips are an exercise you should not skip. Chanu is a firm believer in dips because they help to work many muscles in the upper body while posing little risk of injury. Additionally, dips are one of the best home workout exercises for athletes of all levels. Dips strengthen your chest, shoulders, triceps, traps, and back delts. Dips have many variations but Chanu prefers standard dips with weights.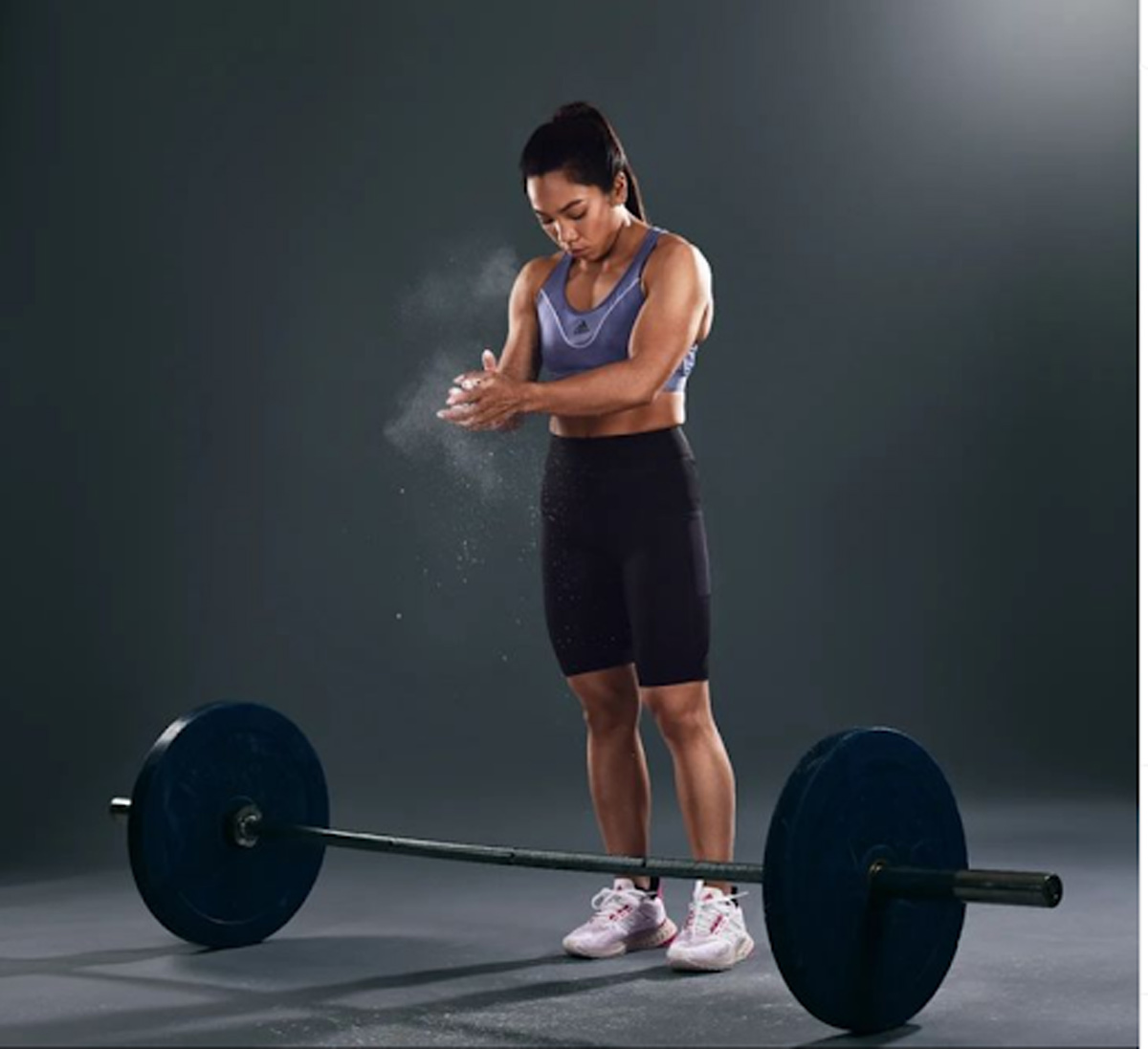 Pull-ups
When it comes to bodyweight exercises, nothing can beat the effectiveness of pull-ups. Chanu frequently performs pull-ups because they help her keep up a respectable level of fitness. Pull-ups are an excellent exercise for toning and strengthening your lats muscle, mid back, traps and rear delt. For maximum gains, she suggests performing pull-ups with weights.
Also Read: Shilpa Shetty's Fitness Routine Is Perfect For Beginners: 5 Moves She Swears By
Hip Thrust
One of the best exercises for building glute strength, hip thrust, Chanu prefers going as slow as you can at this moment. It is possibly hip thrust that helps Chanu perform powerlifting with such ease. A person can perform hip thrust with a dumbbell as well as a barbell but Chanu prefers a barbell because it helps her with progressive overload which in turn results in more speed and power.
Image Credit: Instagram