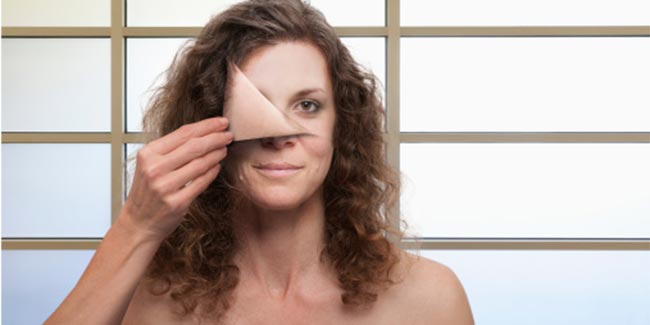 Your skin needs much more than cosmetic harshness. So, step out to explore exclusively-for-skin nutrients that will never let your youth rot away.
In this highly stressed-out world, it is difficult to keep the skin glowing. While most of us feel that we can revive our skin by living in the false hope of cosmetics pulling the magic wand for us, the truth will never be that far.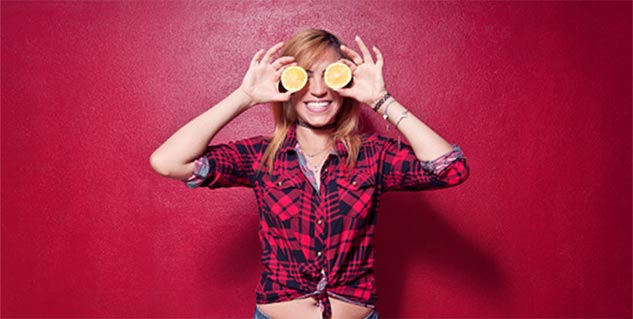 Image source : Getty

There is make-up of course, but would you not prefer something that lasts so you do not have to wince looking at yourself at the mirror when you brush your teeth in the morning? You may have checked all the prospects and if you are still frowning at medical science, here is something that can help you hold on to your youthful skin: vitamins.

Vitamin A to fight aging
Doris Day, MD, assistant clinical professor of dermatology at the New York University Lagone Medical Center states that there are over 700 published studies on the pleasant effects of retinoids, powerful sources of vitamin A, on skin when used regularly and that anyone who wants to look young should use one. This beauty vitamin plays a significant role in deciding how your skin would look a decade from now. If you take vitamin A in the right quantity, it would put a hold on premature ageing, keep the skin's outer layer in perfect shape and keep free radicals that are damaging for the skin at bay. It also assists in the healing process of the body. In the market, there are face masks also available that contain vitamin A as a major ingredient. Discovery Health asserts that vitamin A has antioxidants that neutralise the damage on the skin caused by free radicals and it is oxidation caused by free radicals that is known to be a "primary cause of age-related degeneration and disease".

Also read : Ways to reduce wrinkles and look younger
Besides, they help in making the skin smooth and give you a radiating look. So where to go and find these vitamins? Eating fish, egg yolks, greens, fruits like oranges, mangoes, apples and vegetables like pumpkins etc., will give you vitamin A. These fruits and vegetables contain beta-carotene and other carotenoids in huge quantity. Our body is responsible for converting these organic compounds into vitamin A. Too much of it, however, might get you into trouble. You may lose a lot of hair, skin may dry, you may feel lethargic, and suffer from mild to severe headaches.

Vitamin C to stop wrinkles and spots
Dr Pail Galbraith, in his book Reversing Ageing, says that Vitamin C is an antioxidant that accelerates wound healing, reduces facial wrinkles and promotes the formation of a smooth, youthful complexion and stimulates the adrenal glands that are necessary for rejuvenation. Scientists in several studies have shown that ageing along including the formation of wrinkles is caused by the destruction of collagen, which is responsible for binding the cells of the body together. Galbraith points out that it is the "lack of vitamin C and sun's radiation" that leads to the development of signs of ageing. Some of the natural sources of vitamin C include guavas, amala, limes, oranges and papayas. Even fish is a good source of vitamin C. Pulses left in water for a night also provides this vitamin.


Dr Galbraith points out that the "best form in which to take vitamin C is ascorbic acid. Tablets or pills are better than powder supplements, since nutrients are tightly bound together in this form and therefore, protected against oxidation and going rancid". Kate Maria and Christopher Thomas, authors of Fast Living, Slow Ageing, add that "Significant amounts of vitamin C are lost during storage and cooking of food, so fresh sources are best". So, make sure that you consume fresh vegetables and fruits should you prefer to extract the nutrients naturally.
Also read : Side-effects of Anti-ageing Creams

Vitamin E to Protect against Pollutants
Formation of wrinkles, loss of elasticity, the lack of firmness of the skin and sagging breasts are various signs of ageing. "Around and after the age of 40, skin cells begin to take longer to regenerate due to the change in hormones and decreasing levels of vitamin E," says Parvesh Handa in his book How to Control Wrinkles and Ageing. Of the other two vitamins, vitamin E has got the number one slot in the category of beauty vitamins. There is a special reason for this being so. It gives a lot in return. It slows down the process of ageing by protecting against against harmful pollutants and providing wonderful healing properties.


The skin gets moisturised with its use and helps maintain dry skin. Never forget that this vitamin is only suitable for dry and mature skin. It doesn't suit the oily skin type. You may eat leafy vegetables, nuts, seeds, legumes and vegetable oils as they contain sufficient amount of vitamin E.


Last but not the least, the intake of all these vitamins should be taken with supervision of a specialised doctor so that no harm occurs. After all, you want better skin with a better formula.
Image source : Getty
Read more articles on Anti-ageing.
For more such stories, Download Onlymyhealth app