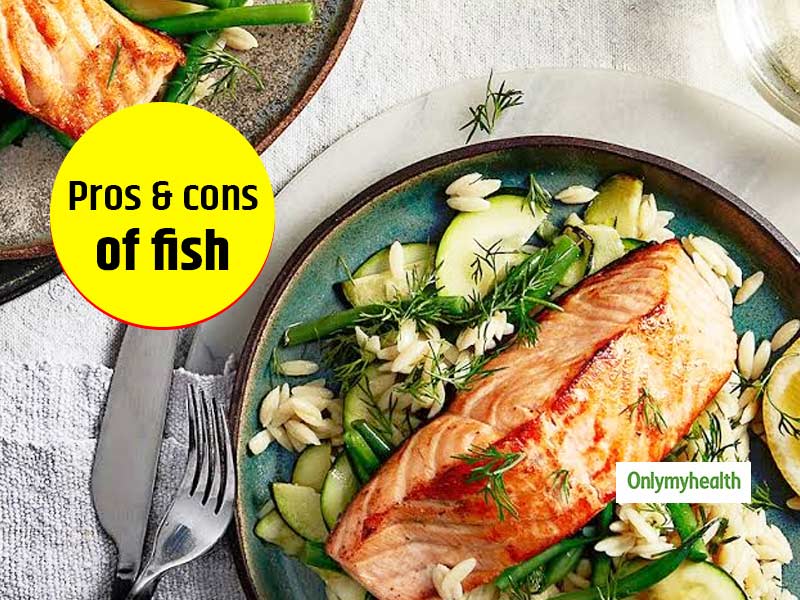 Consuming fish can have both pros and cons. Here's how much fish you should eat from a dietician. Read on.
Fish is a famous food item that is consumed all over the country. Especially in the regions of Bengal and Assam, fish is eaten in almost every meal. They have their own delicacies and curries of cooking fish. Moreover, it is also one of the most healthiest seafoods that one can have. Except the amazing flavour, fish is packed with many nutrients and health benefits. Fish is considered to be one of the healthiest foods in the world. Even when compared to chicken and mutton, fish is the first choice for many people. It is packed with essential nutrients like protein, calcium and vitamin D. Non-vegetarians can enjoy this delicious food with a lot of health benefits. Fish is also considered to be a good source of omega-3 fatty acids, which are very important for your body and brain. Onlymyhealth editorial team spoke to Dietician Ritika Samaddar, Regional Head - South Zone, Max Super Speciality Hospital, Saket, about the pros and cons of having fish.
The Pros And Cons Of Consuming fish
One should eat fresh fish and you can either fry it or grill it, bake it or even boil it. But as we know it, almost every food item has its pros and cons and the right way of incorporating in the diet. Know what the expert has to say:
Pros: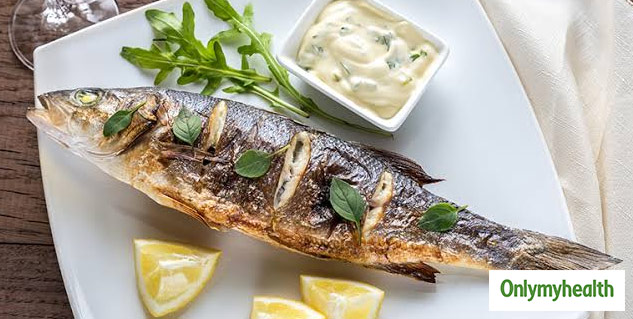 1. Lean protein
The most beneficial part is that fish is a lean protein. So, it is a very good source of protein and is low in fats. Fish is not very high on fat like the other non-veg proteins such as mutton and chicken. So as compared to the other non vegetarian sources of protein, fish is a lean protein which means that it has good quality protein and no unhealthy fat.
2. Good source of calcium and iron
Along with the content of protein, the other micronutrients like calcium and iron also are quite high in fish. Calcium and iron can further play a major role in protecting you from many health problems and keep your bone and muscles string. Hence, it is good to have fish atleast once a week.
3. Omega 3 fatty acids
If you are taking fatty fish like salmon, tunas or sea fish, then the quality of fat is very good because it has omega 3 fatty acids which are considered very good for the heart, overall health and is present only in the fatty fish. So, consuming fish has many added advantages as it is loaded with nutrients.
Also read: Fish Head Nutrition: 5 Amazing Health Benefits Of Eating It
4. Heart friendly
Talking about the benefits of fish, it is considered to be heart friendly too. Fish are rich sources of Omega 3 fatty acids. And, Omega fatty acids have a connection with preventing the risk of heart diseases. Therefore, incorporating fish in your diet can also be good for heart health.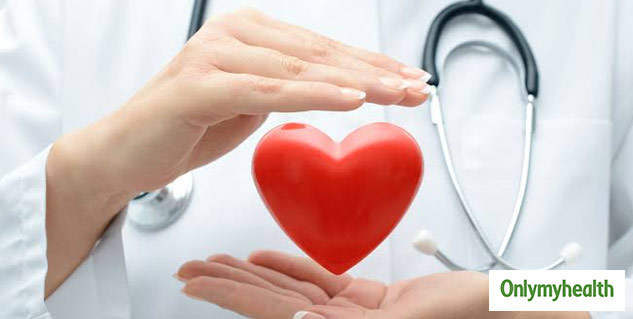 5. Good for diabetics
As per Dt. Ritika, fish is also considered to be good for diabetics. Incorporating it in your diet can help in controlling diabetes and maintaining blood sugar levels. Low levels of vitamin D are common in people with diabetes. Therefore, eating fish can conveniently increase Vitamin D in your bodt.
6. Super food for osteoporosis
Consuming fish is also beneficial for people suffering from osteoporosis or inflammatory diseases. In osteoporosis, your bones tend to get very weak. Fish is a rich source of Vitamin D, calcium and iron, which can help in strengthening them and improving bone health. Therefore, it is said to be a super food for osteoporosis.
7. Aids weight loss
Fish is also good for people who want to lose weight. It is a good source of good fats and protein, which makes it an aid for weight loss. In fact, fish is low in calories so you can include it in your diet schedule. These nutrients present in fish can benefit your weight loss journey. So, it is a delicious, nutrient packed and a weight loss friendly food item.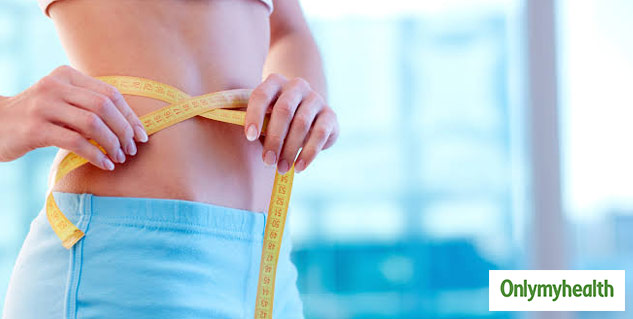 8. Helps in growth
Because of the high content of protein, fish helps in growth too. It is beneficial for growing children and adolescents too. So, you can incorporate fish in your kid's meal for faster and better growth. Moreover, fish is a rich source of omega-3 fatty acids, which is interlinked to hair growth too.
Also read: Fish lovers, beware! Do not eat these fish breeds if you wish to stay healthy
Cons:
According to Dietician Ritika, if the source of fish is good, then there are no cons of consuming fish. However, if the water of fish is contaminated then it will do more harm than good. Moreover, fish is a high protein diet and an animal protein so it is important to keep it at the right temperature. If fish is kept outside for long or isn't stored properly then it gets spoiled very quickly and that happens with all non vegetarian food. Therefore, source of the fish is very important, because since fish is naturally found in the water, so if the water is contaminated then the fish is too. The negative effects can be mercury poisoning, lead poisoning and sulphur poisoning. There can be sea leakages of large marines or even river water is contaminated sometimes. You should be clear about this fact before consuming fish.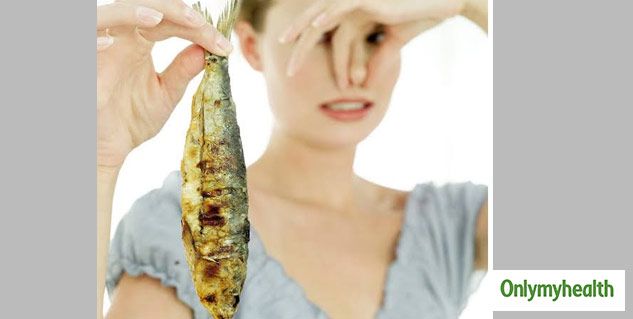 Nutritional Facts of Fish
As mentioned above, fish has many important nutrients such as high-quality protein and many other vitamins and minerals like sodium, potassium, iron, calcium, Vitamin D, Vitamin A and iodine. Dt. Ritika said, "Normally, it is said that you should consume one serving, i.e 2 pieces which is about 80-100 grams." All types of fish have different amounts of protein and as per Dt. Ritika, the general nutritional facts are:
Fish (100 grams)
Calories: 159
Protein: 19-20 grams
Carbohydrates: 0 grams
Sugars: 0 grams
Fats: 8 grams
How to incorporate fish in your diet?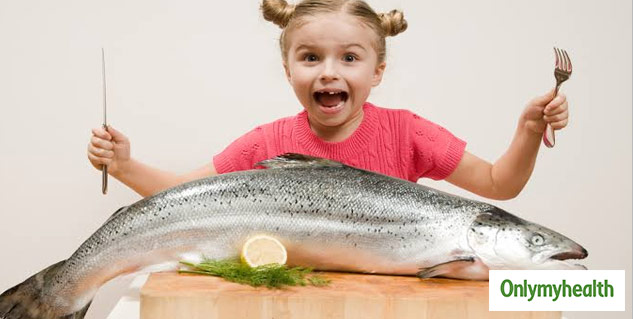 An individual should surely know about the ways to include any food item in your diet. Talking about fish, it is a valuable wholesome, nutritious food and can help in maintaining a balanced diet. There are different types of fish that you can consume, for example, salmon, tuna, lake trout, mackerel, mahi-mahi, etc. Here are 3 best ways to incorporate fish in your diet are:
1. Salad
Salad is a very healthy way of consuming fish as it can increase the intake of vegetables too. You can cut up grilled tuna along with cherry tomatoes, capsicum, onion, lettuce and make your healthy and tasty plate of salad. Salad dressing can be easily done with honey, mustard sauce, vinegar and olive oil. You can even add minced garlic, basil leaves, thyme and salt.
2. Sandwich
Sandwich is a preferred breakfast food for many people. Therefore, it is a very healthy way to add fish in your sandwich filling. Tinned fish such as salmon, mackerel and sardines can be a delicious addition to your sandwich fillings. Just like salad, cut a few veggies like cucumber, onion, capsicum and tomato. Sprinkle some salt and a sauce. Your fish sandwich is ready to eat!
3. Fish curry
Fish fillets, salmon and trout are best to make fish curry at home. Fish curry can be very good for your health as it provides all the added benefits of a curry too. One has to take care of the time and temperature while cooking it. You should always remember to remove the belly bones and rub lemon juice on the fish. Moreover, instead of frying, you can choose healthier options like boiling and grilling before cooking.
So, these were the pros and cons of consuming fish by Dietician Ritika Samaddar. Fish is an amazing source of protein and many other important nutrients. And, for its amazing health benefits, you can consume it atleast once a week. Fish is easy to prepare and can be incorporated in your diet with the help of above mentioned ways.
Read more articles on Healthy diet