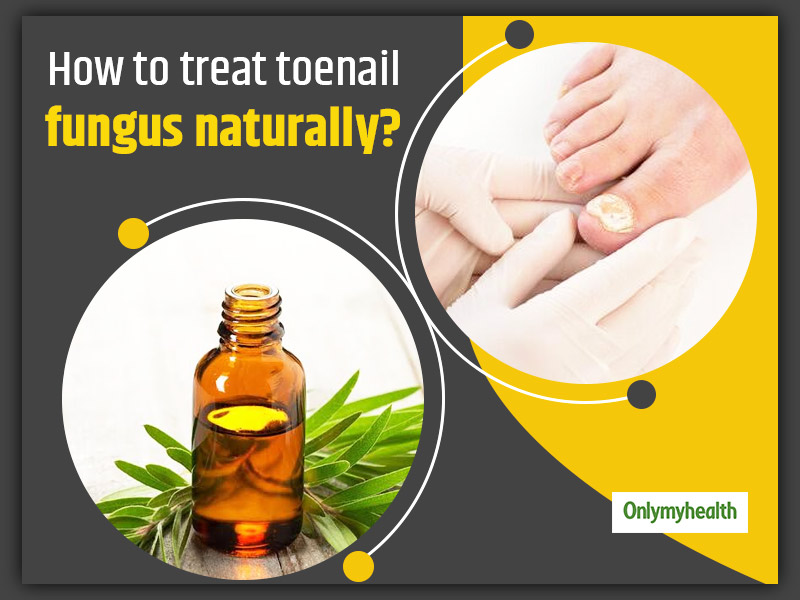 Millions of people get infected by toenail fungus all over the world. Toenail fungus, which is also called onychomycosis, is a common fungal infection of your toenail. It basically causes a white, brown or yellowish discoloration of one or more of your toenails. This infection can even spread and cause the other nails to thicken or get brittle. The symptoms are noticeable and might be easier to diagnose if you have had it atleast once. The fungal infection can develop on the skin and nail from several origins. Molds, yeasts, and fungi that come into contact with the body can grow in the cracks of the nail or skin around the toenail. Maintaining trimmed, clean, and dry nails is important to treat and prevent toenail fungus.
Some people develop this fungal infection from swimming pools, using an infected person's towel and locker rooms. When your feet sweat too much or remain moist and damp persistently, you are at a higher risk of getting toenail fungus. Fungal skin problems are most common in the summer. If you develop toenail fungus, your toenail may discolour and turn white or yellow along with a foul smell. An infected nail may also become brittle and crumbly. There are a number of natural as well as medical treatment options available for toenail fungus. You can always rely on a number of home remedies to treat this type of infection. Read this article further to learn about some home remedies to treat toenail fungus naturally.
Home remedies to treat toenail fungus
You should properly clean, trim and file your nails atleast once a week. Clipping your toenails might also relieve pressure on the nails and helps antifungal solutions penetrate the nail. Clean and dry feet can easily help in preventing toenail fungus. You can soak your feet in warm water and have a relaxing foot bath everyday. An addition of natural ingredients or foot fungus products can prevent and eliminate the spread of the fungal infection. Therefore, here are 7 useful home remedies to treat toenail fungus:
1. Oregano oil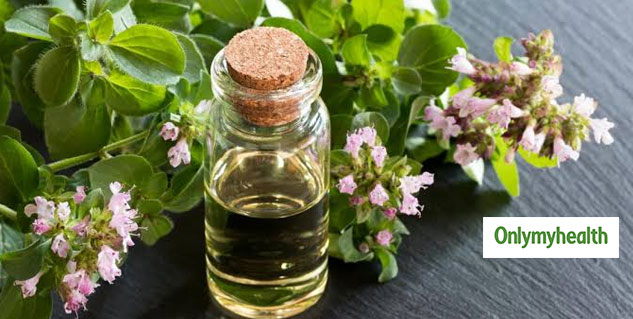 Origanum vulgare or commonly called oregano is a herb that is also known as wild marjoram. Extraction of oil from this herb can treat toenail fungus effectively as it contains antifungal properties. Oregano oil is strong and might irritate your skin a little. You should mix it in a carrier oil such as coconut or olive oil, to take out the sting before applying. This oil is an active antifungal agent. Oregano oil is made from wild oregano and has the antifungals thymol and carvacrol present in it. These help in treating fungal infections and even preventing the spread of this infection. Just add a few drops of this oil in a carrier oil like coconut. Then, mix these and apply on the infected area. Apply this on your toenail for a few minutes and then wipe it off with a dry towel. Do this atleast twice a day.
2. Tea tree oil
Tea tree oil comes from the melaleuca tree in Australia and is a beneficial oil for your skin. It can help in treating and preventing many infections as it has beneficial antifungal, antibacterial, anti-parasitic, antimicrobial, antiviral and antiseptic properties. This essential oil also helps in treating many other skin infections too. You can count on this home remedy for treating the symptoms of toenail fungus. Take a few drops of tea tree oil and apply it over the infected area. Massage gently using a cotton ball or your fingers. Just like oregano oil, mix tea tree oil with a carrier oil as well. Apply this mixture atleast thrice a day, daily for a week and wait for improvement.
Also read: What Are The Reasons For Nail Discolouration?
3. Diet changes
Toenail fungus is mostly considered as a cosmetic infection but can be severe for some people. There is a direct connection between diet and your health. An individual should consume healthy foods in order to combat and prevent infections like toenail fungus. Your body should get the required nutrients, vitamins and minerals. You should have probiotic rich foods like yogurt. And, there should be enough intake of protein and iron for nail regrowth and brittle nails respectively. Your diet should include foods that are rich in essential fatty acids, calcium, vitamin D and low-fat dairy products.
4. Baking soda
Baking soda or sodium bicarbonate has properties that can kill fungus that is causing the infection. Add baking soda to a foot soak to treat the affected toenail. You can also make a paste of baking soda with a minimal amount of water and apply it directly on the toenails. Let this paste stay on the infected area for 10-20 minutes. Then, rinse it off with warm water and dry the foot using a towel completely. Baking soda can also be sprinkled on the foot or in the shoes/socks like a foot powder. Baking soda can help in keeping your foot dry and it also has healing properties that work well to reduce toenail fungus.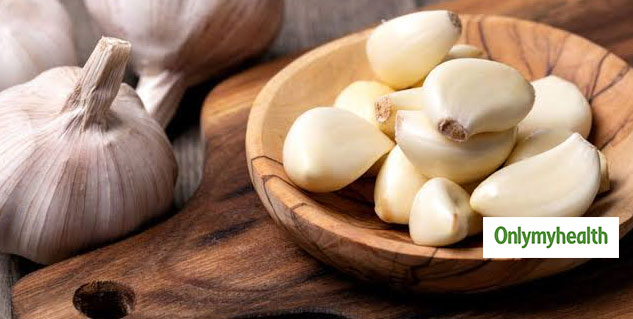 5. Garlic
Even a kitchen ingredient like garlic can help in treating toenail fungus. It contains antimicrobial and anti-inflammatory properties that help in fighting infections such as toenail fungus. It can help in quickly reducing the symptoms of this fungal infection, like discoloration and sometimes even pain. Garlic is one of the best remedies to treat fungal nail infections. Fresh garlic has active compounds such as allicin and ajoene present in it. Applying a simple garlic paste can play a major role in getting rid of those thick, brittle and discoloured nails. Just make a paste from the garlic and apply it on the infected and surrounding areas. You can mix the garlic paste with other beneficial ingredients such as vinegar and olive oil.
6. Black tea
Another home remedy to treat toenail fungus is black tea. Just like baking soda, you can even try a black tea footbath as it will be more effective for this type of infection. It basicallg has tannic acid present in it which removes bacteria and reduces excessive sweating. Take two black tea bags and boil them in two cups of water for around 15-20 minutes. Remove the bags and stir the tea with water. Once it settles down, then soak your feet for more than 30 minutes minutes. Repeat this process daily and wait for good results.
Also read: Diabetic Foot Infection: Symptoms, Risk Factors, Treatment And Self Care Tips
7. Apple cider vinegar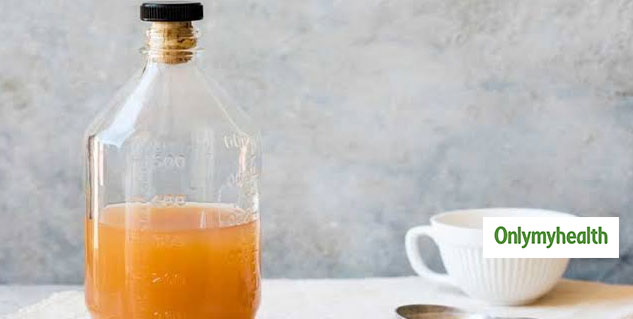 Vinegar also contains a natural acid called acetic acid, that can treat and prevent the development of infections. Apple cider vinegar has an antifungal compound that can be mixed with water to make a foot soak bath. Try two tablespoon of apple cider vinegar and mix it with some warm water and soak your feet for atleast 20 minutes everyday. For improvement in the toenail fungus condition, you should do this home remedy for atleast a weak for the antifungal properties to start their natural treatment of fighting fungal infections.
Also read: 8 Risk Factors for Toenail Fungal Infection
So, these were some useful home remedies to treat toenail fungus naturally. You can try any one of these treatments easily at home as all of them are effective ways. However, do not use more than one natural remedy on your toenail at once. You can ask your dermatologist in order to choose one home therapy for this infection, or explore other medical treatment options.
Read more articles on Home remedies