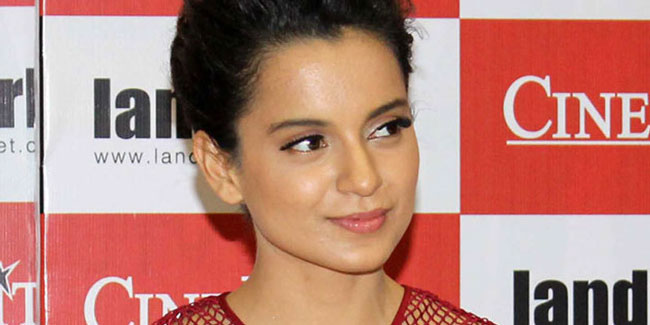 That Kangana Ranaut has put down a 2 crore deal to endorse fairness creams has come off as bold, yet absolutely essential. And, here are 5 reasons why fairness ads should be banned in the country.
Kangana Ranaut is in the news for two reasons: Tanu weds Manu returns and her demanding right to not be the face of fairness crème ads. And, what disquiets our tranquil is the second one.
Since the beginning of time, "the fairest" has always meant the most beautiful, while Shakespeare, Byron and the likes of great wordsmiths praised their fair maiden, ordinary men cheered in unison. The fair maiden we speak of defines the perception of beauty, the blushing pink cheeks and the plump lips have evoked the spark of madness in men for generations. Men have lined up at their doorstep to bathe in the milky white hue, waiting for a touch of their pink palms. And so the darker maidens have learnt to abhor their skin tone, and corporations have lent a helping hand to overcome this catastrophe with the help of fairness creams. But then a lady we all adore, a fair maiden shuns the idea of fairness creams. Is she wrong in her judgment, or does she have a remarkable point to make?
"Fairness transforms you to a lucky chum."
Most fairness ads depict a dejected dark woman trying to please her achievements to get the man of their dreams or land a job they have been eyeing for, all in vain. And, why? Because, they are dark. Whatever happens to the fairness of one's soul, education and every other important parameter, right?
These fairness creams do NOT work in 7 days
Most fairness creams claim to work in a week's time. But, if you let science be the Guru, you will never look at these creams to be anything more than fad. Scientifically, the skin cannot with the use of just a cream become shades lighter than what it is. To be of a colour that you never had is equal to reversing effects of evolution and migration that dates back to 50, 000 years. Is that even possible?
The ads spread a contemptuous message
Fairness ads project fairness creams to have the impact of a savior for dark-skinned women. Do they mean that fair skinned girls have it all already or are they condoning the use of these products by already fair girls?
They do not talk about biochemical effects
It doesn't take one to be a dermatologist to know that dark skinned people have more melanin compared with light-skinned people. So, if the former have to be few shades lighter, their body's level of melanin production should be slowed. And, that is not possible with just a fairness cream even if you keep applying it every thirty minutes for a year. So, the next time you watch a fairness ad, ask yourself if it enunciates the biochemical effects the cream is likely to cause.
They promote gender bias
Gender profiling has become a rage in fairness cream ads with them claiming that a brawny man deserves to use a cream that is stronger in intensity and effectiveness compared with a woman's fairness cream. Research has shown that the difference between a woman's and man's skin are majorly only two. One being the hair density and the other being size of sweat pores. So, the use of these fairness creams will not have different reactions based on gender.
Read more articles on Skin Care.