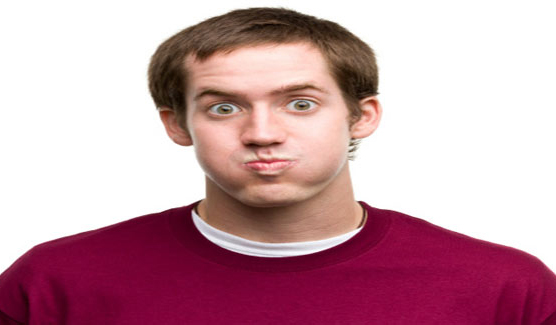 You may fall into a peaceful slumber every time you hit the sack, but the same can't be said for your partner if you are a snorer. Snoring is not just nuisance for a bedmate, but it can also be sign of a medical condition called sleep apnoea.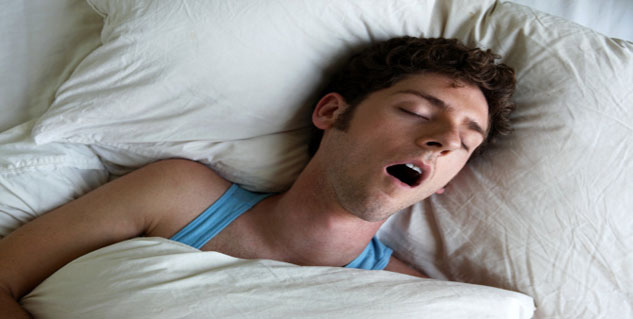 The noisy, deep breathing during sleep can be cured with exercises. A study that appeared in the journal CHEST said that practicing mouth exercises can significantly reduce frequent snoring.
Mouth Exercises to Stop Snoring

Push tip of the tongue against roof of the mouth and slide the tongue backward. Do the exercise 10 times daily.
Suck the tongue upward against the roof of the mouth, and press it against the roof of the mouth. Doing the exercise for 5 minutes every day can stop snoring.
Force the back of the tongue against the floor of the mouth. Make sure you keep the tip of the tongue in contact with the front bottom teeth.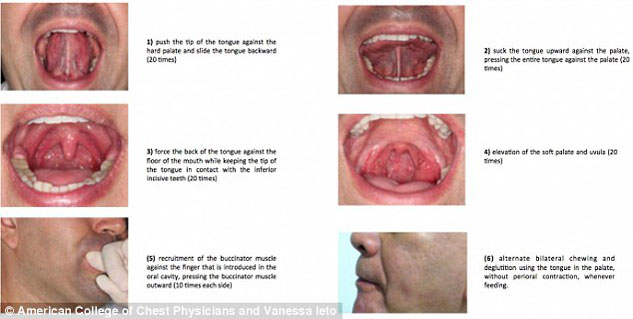 What else You Need to Do?
Allergies and nasal congestion can sometimes cause snoring. Consult your doctor if you suspect these to be the cause

You should eat a light meal before bed. If your stomach is full, it will push up on your diaphragm and limit breathing passage ways. Avoid foods such as cakes, cookies, chocolate and pizza before bedtime

If you are overweight, you could be struggling to breathe while sleeping or having snoring trouble. Workout and adopt a healthy lifestyle to get to a healthy weight

Your pillow can sometimes be a reason for congested airways. It can stretch and narrow nasal passage. Try sleeping without pillow for a few days

There are certain sleep positions that can make you snore more. Likewise, there are sleep positions that can decrease it. Try sleeping on your stomach as snoring is less likely to occur in this position

Certain medicines can be the culprit. Check with your healthcare provider and if the meds are indeed making you snore, review them.
(Image:Getty)
Read more articles on Sleep Disorders.
For more such articles, Download OnlymyHealth App.