Six pack abs has taken over the collective curiosity of men in the present times. There is something about that rock hard abs which makes everyone go dizzy with joy. Here is an easy guide to sic pack abs.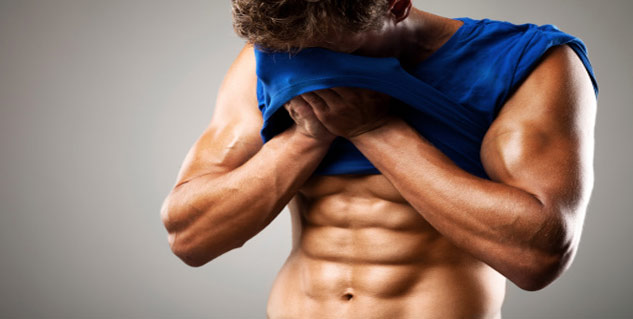 There is no secret ingredient for six pack abs; it is just a combination of a few things that you need to get right. The problem with most people is that there is not enough time for ourselves and we tend to spend more time trying to earn sufficient money. In the process we forget to take care of our body and mind, but surprisingly as we start giving in to our body's demands we begin to notice positive changes. Here are some very easy steps that will surprise your abdominal muscles, much of which depends on your diet.
Exercise Core Muscle
Now the good news is that all you have to do is to remove the fat that is hanging on your abdomen. Once you have worked your way through the fat you will reach your real abdomen, then you proceed towards a four packs, six packs or eight packs. Start working on core muscles. Do reverse crunch which focuses on the lower abs, this is similar to crunch but only with the legs raised up in the air. Start by putting your arms at your side and your palms down. Then place your knees upon your hips, and instead of moving the head towards the knees, do the opposite. This means that your knees will go toward your head, and here hold your knees briefly.

You could also take a plank and with your forearms on the floor and your toes on the ground lift your core and thighs off the floor. This also works your back. Also, the most basic of them is crunches.



Weight Training
Strength training and weight training is very important as it you will require strong shoulder, arms and back too. Your entire body needs to be strong and not just your abs. By weight lifting you will boost your metabolism and also of course increase muscle definition. Moreover this is a great way to burn calories. Work out at the gym and lift weights for muscle gain, and it is most important to work out every part of your body so that there is uniformity in your body parts.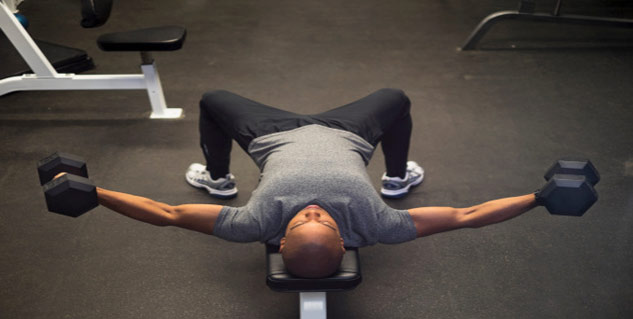 Cardio Blast
Removing belly fat is important if you want to get to your core muscles, and the quickest way to do that is by burning fat with cardio. It is important to do cardio as much as working out with weights, both needs to be done one after the other. You are required to burn muscle and blast the fat in order to see the results that you want. This just doesn't only mean running, you could also swim, or play you're a sport like tennis or do cycling, learn boxing if you find that exciting! All these will help you get a blast of cardio and you will lose weight fast. Try and create your own personal exercise plan that has a good cardiovascular base will help you in the long term and will keep your excess weight at bay. You will burn a lot of calories very fast and will see that your fat is vanishing in no time.
Good Carbohydrates
Pile up on good carbohydrates; eat the ones that aren't the simple white ones, opt for whole grains which are also known as 'slow carbs' and are rich in fiber and goes through the human system slowly than the simple white ones. Go for brown rice, quinoa, whole wheat and oats. Eating good carbohydrates is extremely necessary, and you should avoid the white variety.
Protein
You must have heard gym goers going gaga over protein; this is because protein is the nutrient that builds muscle. Studies have shown that those people who eat 35 grams of protein at breakfast were in fact less hungry throughout the day than those who didn't. Eat eggs, yogurt, bacon, lean meat like chicken, milk and so on.



Drink water and Sleep



Avoid sodas and juices to drink water, this way you will avoid the extra calories and also be able to keep your body hydrated. Water, the essential fluid that your body craves for has been found to be an important for weight loss. Also ideally one should get eight to nine hours of sleeping time.

Your road to six packs will not be easy, you will have to gather patience and wait for the results to show.
(Images:Getty)
Read more articles on Workouts.