Death toll in Delhi because of dengue had risen to 9 on Monday night after a 43-year-old man had succumbed to the disease at the Lal Bahadur Shastri Hospital. The patient was brought to the hospital in a critical condition with internal bleeding and platelet count of less than 20, 000.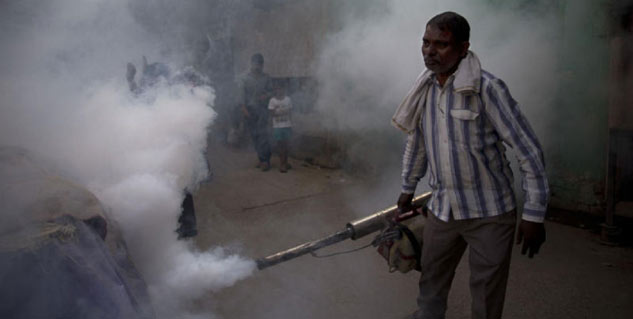 He was then immediately shifted to Intensive Care Unit. The doctors had made efforts to resuscitate him, but he had passed away on the morning of September 12. His private report had declared "dengue positive".

Over 1800 dengue cases have been reported in the state capital as of 12 September even after the government attempted to contain the outbreak. As per official data, more than 600 cases were reported in the previous week alone. With 776 cases having been reported, the North Municipal Corporation reported the highest number of cases in the capital, followed by the South Corporation with 499 cases. More than 150 cases have been reported in different areas under the East Corporation.

Read more Health News.
Image source: Google Images
Source: Indianexpress.com