Winter weather is always welcome but not for the hair. The cold weather can damage your hair and usually in this season, many people have dry, dull and brittle hair. Working women, who do not get much time to take care of their hair, are the worst affected.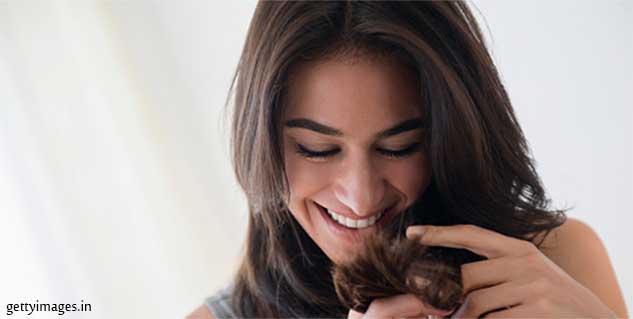 Many festivals like Christmas, New Year, Valentine's Day fall in winter and every one would want to look their best on these occasions. But, for the right and good texture of hair, a little extra care is needed in this season.
These tips from experts will help you to flaunt your hair and walk confidently.


Himani Mukhopadhyay, who runs a beauty salon says, "Those who have curly and thick hair have to keep conditioning their hair at regular intervals. The conditioner has to have rich moisturising power and preferably have a combination of soy protein and panthenol. Thick and curly haired women may apply this mixture twice a week below two inches of their scalp to keep their hair healthy and smooth during winter."
You should not brush hair when it is wet if needed, you may pull down your hair with fingers. Try avoiding plastic combs, instead use wooden combs. Those who have silky hair should not condition their hair much as doing so might make the scalp oily.
"Any vegetable oil like olive oil, jojoba oil and sunflower oil will work well in this season. Those with rough and dry hair can apply lukewarm oil and allow it to stay overnight, shampooing it later," says Himani.
Some home remedies also work well to save time and money for working women. Blend half a spoon of banana, two tablespoonfuls of olive oil and two tablespoonfuls of yoghurt. Apply it to your hair and let it stay for half an hour. Finally, shampoo it.
Also read : Home remedies for dry skin in winters
Alternatively, take two eggs, three tablespoonfuls of mayonnaise and an avocado, blend them and apply on hair thoroughly. Wrap with a hot towel for some time and shampoo the hair. "These two remedies work wonders, says Himani.
Rashmi Desai, a hardware engineer says, "My hair is long and thick, since I work tight schedules its difficult to maintain it. Once in a while I visit the salon for hair treatment or else I use home remedies. Like in winter when there are chances of getting dandruff I start applying curd mixed with methi powder and leave it for 30 minutes before washing with mild shampoo. After this treatment in the weekend, I feel good when I walk to office flaunting my beautiful hair."
"I used to cover my hair with a stole or scarf whenever I used to go out. But now with little extra care, I do not really have to worry about carrying a scarf with me all the time. The right therapy in the right season helps us keep our health (in general) well," says Anamika Patel, a college student.
Image source: Getty

Read more articles on Hair Care.