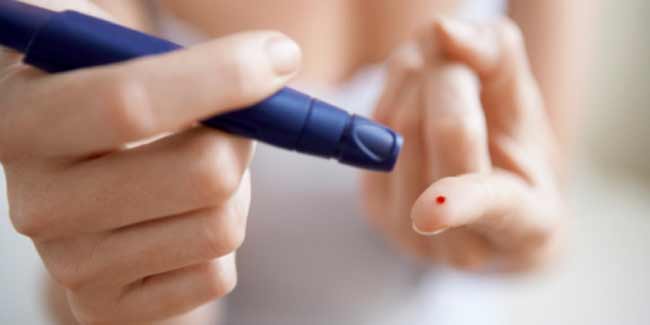 Eat healthy and exercise regularly is the mantra for diabetics to stay in good physical shape. Diabetes is an incurable disease so, changing lifestyle is necessary for diabetics.
Diabetes is considered a lifetime disease with no possibility of remission or cure. Once diagnosed with this sugar disease, a person is expected to change his/her eating pattern, exercise regularly, and take increasing dosages of medicines. Diabetes mellitus is a chronic ailment caused by the body's inability to produce insulin, or by the ineffective use of the insulin produced. Such a deficiency results in increased concentrations of glucose in the blood, which in turn damage many of the body's systems.
Diabetes in India
In India, diabetes affects over 60 million people and the numbers are increasing rapidly with improving affordability. The risk of diabetes related complications such as heart attack, kidney failure, brain stroke, blindness, nerve damage, and amputations due to compromised blood supply is highest in uncontrolled diabetics.

Unfortunately, in spite of extensive research, educational programs, and available medicines, worldwide over 50% and in Mumbai 70% of diabetics remain uncontrolled. This results in feeling of helplessness, depression, and shortening of life span.
Bariatric surgery and Diabetes Control
Bariatric surgery which was started in 1950s primarily for weight loss in significantly obese people was seen to result in diabetes control in most of the patients. Various research studies have shown that 80-90% diabetic patients have remission of diabetes post this surgery.

Remission is defined as normal blood sugar levels without requirement of medicines.

Initially considered a side benefit of weight loss procedure, now it has been accepted that diabetes remission is a direct impact of this surgery and not an after effect of weight loss. In most of the patients blood sugar becomes normal within 3-7 days after the surgery, even before any substantial weight loss begins. This surgery impacts the intestinal hormones called incretins, which are now believed to be responsible for type II diabetes.

Modification of bariatric surgery like Ileal transposition surgery is now used to treat thin diabetics with equally good remission rates.
Though a recent development, bariatric or metabolic surgery as it is called now, has been accepted by International Diabetes Federation, American Society of Metabolic & Bariatric Surgery and Obesity Surgery
Society of India.

It is a matter of time before the tables are turned and 70% diabetic Indians will not only be controlled diabetic but also have freedom from daily injections or consuming tablets for sugar control.
For Good Diabetic Prevention and Care
Follow the healthy eating plan that you and your doctor or dietician have worked out.
Be active a total of 30 minutes most days. Ask your doctor what activities are best for you.
Take your medicines as directed.
Check your blood glucose every day. Each time you check your blood glucose, write the number in your record book.
Check your feet every day for cuts, blisters, sores, swelling, redness, or sore toenails.
Brush and floss your teeth every day.
Control your blood pressure and cholesterol.
Follow a healthy lifestyle in order to keep your blood sugar levels under control and to lead a normal life.
Image courtesy: Getty Images
Read more on Diabetes.