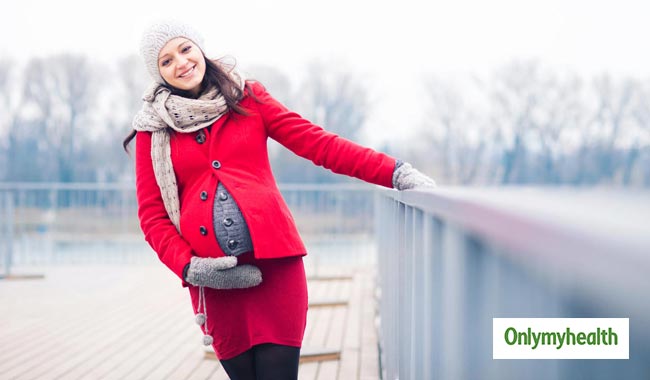 Good nutrition is necessary during pregnancy to keep you and your developing baby healthy. The need for certain nutrients such as protein, iron, iodine, calcium and folate increases during this period. It is recommended to have a balanced diet, including five basic food groups such as cereals, pulses, fruits, vegetables, milk and milk products that provide the body with essential vitamins and minerals. Babies born with a healthy weight have a lower risk of health problems at birth and in later life. During winters, you should take special care as winters are associated with flu, infections, common colds, chills, etc. Pregnancy care during winter should ideally comprise measures to elevate immunity levels by consuming the right kind of food in the right quantity.
Foods to eat during winter
Eat a variety of foods from each of the food groups. The quantity of calories you need for your body depends on your daily physical activity, weight before pregnancy and weight during pregnancy. Pregnancy is classified into three periods of time, known as trimesters, in the first trimester, you usually do not need extra calories. In the second and third trimesters, most women should eat at least about 300 extra calories daily.
Eat plenty of fruits and vegetables, as they are rich in antioxidants which helps in boosting immunity. It is recommended to have Vitamin-C rich fruits like orange, sweet lime, melons, amla and banana, which ensures better iron absorption. You should also eat more dark green vegetables. Dark green vegetables include broccoli, spinach, lettuce, and cauliflower. You should also add vegetables like carrots, sweet potatoes, winter squash and red peppers to your diet.
Iodine is an important mineral required for the production of thyroid hormone, which is vital for growth and development. Inadequate Iodine intake during pregnancy increases the risk of mental impairment and cretinism (severely stunted physical and mental growth) in the new-born baby. Good sources of Iodine include seafood, eggs and iodised salt
Drink plenty of liquids to keep yourself hydrated. Have liquids in form of fresh juices, lime water, buttermilk, milkshakes, soups and dal water
Eat good amount of foods that are rich in iron such as lean meat, beans, green leafy vegetables and fortified cereals.
Eat at least 3- 4 servings of milk and milk products to meet the increased requirement of calcium and protein.
Eat at least 8 to 10 servings of grains and pulses to meet the additional calories for baby's development
Constipation is commonly observed during pregnancy. Eat foods high in fibers like fruits, vegetables, salads, beans, grains and oilseeds like flax seeds, sunflower seeds, chia seeds and pumpkin seeds.
Also read: All you need to know about the three Stages of Pregnancy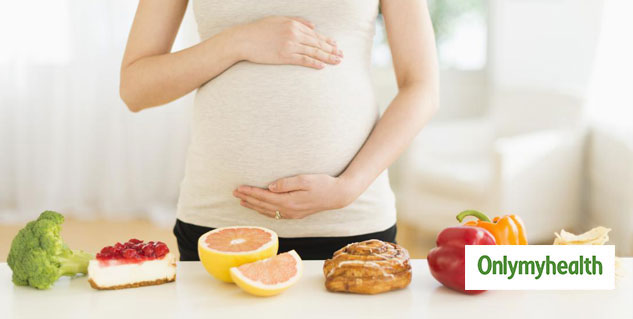 Foods to avoid during winter
Foods and drinks that are high in saturated fat, added sugar and salt are not a necessary part of a healthy diet and should be limited
Do not drink Alcohol during pregnancy. Alcohol can increase your risk of a miscarriage, stillbirth and Fetal Alcohol Syndrome. Your baby may also be born too small and have other health problems, such as learning problems later in life.
Limit your intake of caffeine to avoid possible health problems. Drinks high in caffeine such as coffee, tea, cola, sports drinks, and chocolate should not be taken regularly.
Avoid uncooked or raw food, processed meat, raw eggs, raw sprouts, unpasteurized milk and its products. This may increase the risk of bacterial infections.
Avoid processed foods during pregnancy as they can increase risk of excess weight gain, gestational diabetes and its complications.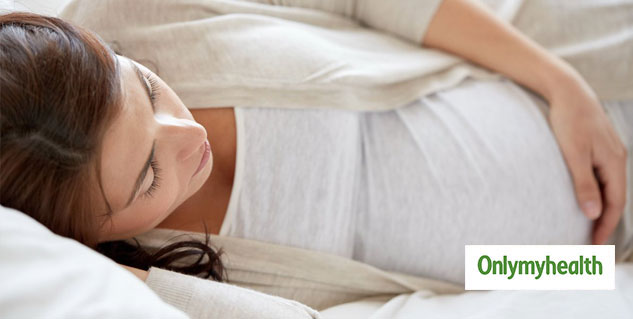 Tips to take care of during pregnancy in winters
Hydration: Chilled and dry winter air can cause dehydration in body. Expectant mothers should be well hydrated otherwise skin dryness may lead to skin rashes, decrease in amniotic fluid and also cause repeated urine infection. Apart from water, coconut water and homemade soups are some good options to stay hydrated. Good hydration also prevents preterm labor.
Avoid outdoor activity in extremely cold days: Winter comes with many health issues. Pregnant women have less immunity so they are prone to get various infections very quickly. A cough and cold are very common in winter. It is necessary to get flu vaccine when they are in the second and third trimester of pregnancy. Over the counter drugs should also be avoided. Medicines should be taken as per doctors' advice only.
Moisturize: Dry skin can get itchy and flaky during winters. The skin should be moisturised properly especially after bath to avoid itchiness and stretch marks
Exercise: Light exercises and prenatal yoga (under guidance) is beneficial in many ways. It keeps the body flexible, strengthens the immune system and helps to fight illnesses like common cold and flu. It also prevents swelling and leg cramps, high blood pressure, diabetes etc.
Protect yourself: Keep a safe distance from sick people. Also, keep yourself clean this will help protect you from many diseases. Getting enough sleep is also important for the proper growth of the baby.
Dress comfortably: Layering of clothes is important to protect you from cold. You should avoid very tight clothing.
Diet: It should well-balanced and healthy. Salt and sugar should be consumed in moderation. There is a tendency of a rise of blood pressure during winters. Salty food and processed food should be avoided.
Read more articles on Pregnancy.
For more related articles, download OnlymyHealth app.