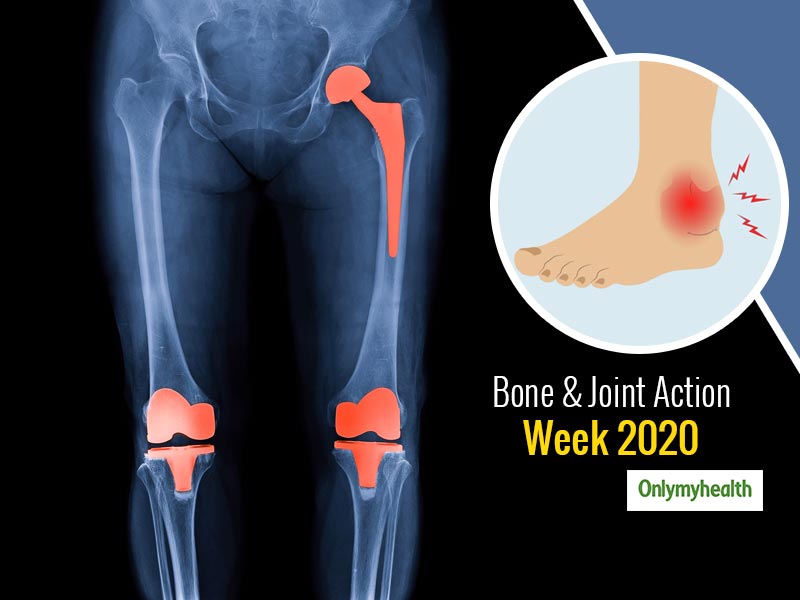 Bone And Joint Action Week 2020: Bone forms the framework of the skeletal system and protect the organs while joints facilitate the movement of the human body and ensure stability. The joints and bones in the human body are in a state of cyclical flux with old bones giving way to new ones. This change peaks at the age of 30 years, and subsequently, bone mass, begins to decline. Also, the body mass index of women is lower that of men. Hence people, especially women in the age bracket of 30-40 years, need to devote extra attention to the bone and joint health which is among the most neglected aspects of human health in India.
What causes bones and joint disorder?
Inadequate dietary intake, low absorption of calcium, increased excretion of calcium, phosphate or vitamin D leads to rickets. Deficiency of calcium, Vitamin D and Vitamin K, a sedentary lifestyle with little or no physical activity, irregular hormone levels, being overweight, excessive smoking and drinking and intake of certain medications over a prolonged time can lead to various bone and joint disorders once we cross the age of 30 years.
Also Read: These Silent Causes Increase The Risk Of Osteoporosis In Women: Dr Binita Priyambada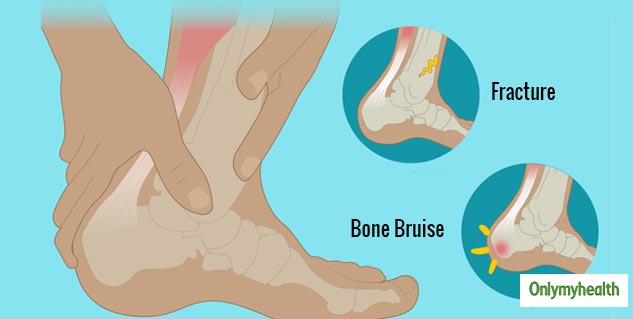 Bones and joint disorder treatments
The standard treatments for bone and joint disorders include joint repair supplements to improve flexibility, knee injections to ensure mobility. A regular walking programme is a must for osteoarthritis patients. Knee and hip replacement surgery are recommended in case of knee or hip damage. Stem cell therapy may be recommended in chronic cases that use stem cells harvested from the patient's bone marrow. These stem cells can become any tissue of the body and act as a repair system. In case of surgeries, new technologies with minimal invasion help patients to recover quickly.
Tips for healthy bones and joints by Dr Inderpreet Singh Oberoi, Head - Orthopaedics & Chief - Joint Replacement & Arthroscopy, Artemis Hospitals
A combination of healthy balanced diet and lifestyle changes with exercise are proactive steps to minimize these risks.
Overweight people are at increased risk of osteoarthritis due to increased stress on joints while underweight people are prone to osteoporosis due to loss in bone density.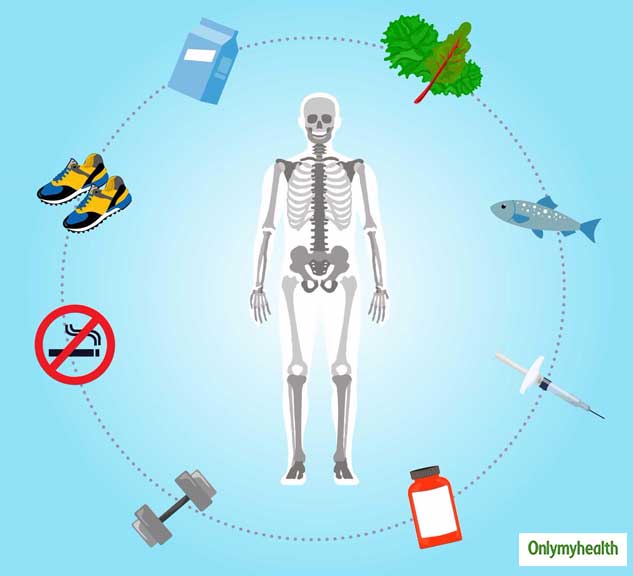 Adequate intake of nutrients such as calcium, phosphorous, Vitamin D, Vitamin K2 and proteins are also essential.
Milk and dairy products, eggs and green leafy vegetables are good sources of calcium and protein.
Vitamin should supplement it D and Vitamin K2 to facilitate the absorption of calcium into bones.
One should try to refrain from processed food, consumption of excessive alcohol and smoking to ensure good bone and joint health.
Additionally, at least thirty minutes of exercise such as brisk walk, dance or gym workout is necessary to ensure mobility.
Simultaneously, it is essential not to overuse the joints and maintain a proper posture. One should also refrain from the continuous bending of knee, frequent squatting, sitting cross-legged for a prolonged period. It is advisable for overweight and obese people to opt for a weight loss regime.
Conclusion: According to an International Osteoporosis Foundation report, over 80% of the urban population, suffers from the deficiency of Vitamin D that facilitates proper absorption of calcium in bones. Osteoarthritis and Osteoporosis are common degenerative diseases in India.
Read more articles on Other Diseases