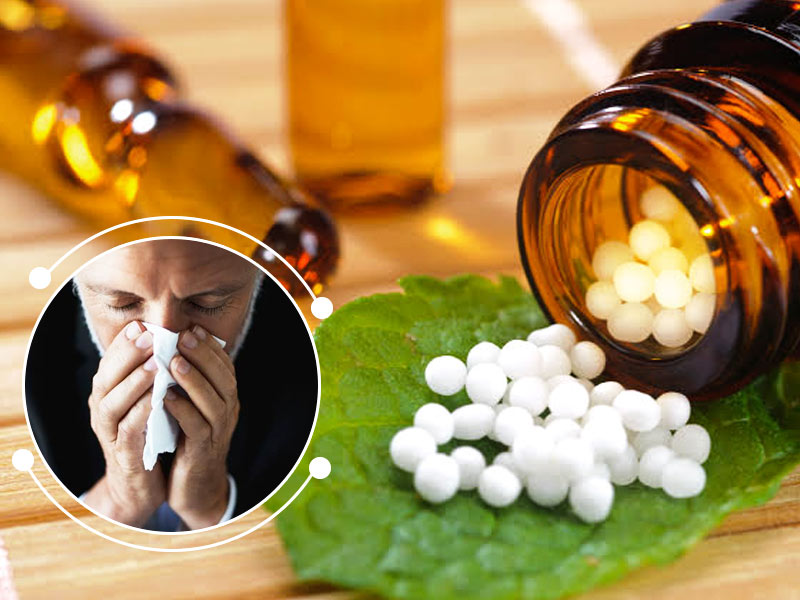 Homeopathy is an integral part of alternative medicine that uses small, highly diluted doses of natural ingredients to help the bodies explore their own healing powers. Homeopathic treatments can be an aid for various allergies too, including allergic rhinitis. Allergic rhinitis or hay fever is an inflammatory condition that causes infection in the nasal passages, sinuses, ears, and throat. This allergic reaction is also called pollinosis and it specifically occurs when an allergic person inhales an allergen to which they are sensitive. There are two types of allergic rhinitis, namely seasonal allergy and perennial allergic rhinitis.
The World Homeopathy Day is celebrated every year on April 10 to spread awareness about the importance of homoeopathy and its contribution to the sector of medicine. This day is observed on the occasion of the birth anniversary of German physician Dr Christian Friedrich Samuel Hahnemann, who is the founder of homoeopathy. And, world Homeopathy awareness week is celebrated from April 10 - April 15. Therefore, on this special occasion, Onlymyhealth editorial team spoke to Dr. Kushal Banerjee, Consultant Homeopath, Dr. Kalyan Banerjee'c Clinic, Delhi NCR, about homeopathic treatments for allergic rhinitis.
Homeopathic treatments for allergic rhinitis
According to a systematic review carried out by Dr. Kalyan Banerjee, homeopathy plays a major role in the treatment of allergic rhinitis. Not only acute management which gives quick relief during an attack, homeopathy works in reducing the recurrence in a long run too. A lot of patients are treated with different kinds of allergies using homeopathic medicines.
1. Arsenic album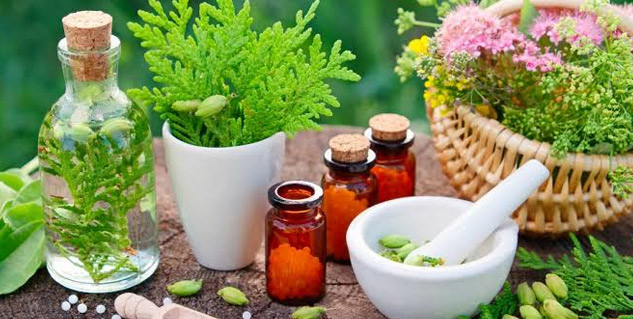 In homeopathy, arsenicum album is a strong solution made by diluting aqueous arsenic trioxide until there are little amounts of Arsenic left in separate doses. It is one of the best homeopathic medicines used for allergic rhinitis. There is no proper cure for this condition but the effects can be lessened with medication and certain precautions.
2. Calcarea carbonica
Another important long term medicine for allergic rhinitis is calcarea carbonica. It is helpful in treating swelling of glands and chronic lung infections. It is also prescribed to the people suffering from problems related to bones. In fact, even oral problems such as toothache and bleeding of gums can be treated with this medicine. It is very important to control rhinitis on time as there is a strong link between this converting into asthma.
Also read: What Is Allergic Rhinitis? Know Symptoms, Treatment To Manage This Perennially Ignored Disease
3. Allium cepa
For the management of allergic symptoms, allium cepa can also be used. It is prescribed for acute corzya with heavy nasal discharge alongwith itching in the nose, nasal blockage, naso-pharynx, headache, and difficulty in sleeping and poor appetite. This medicine is also prescribed for treating earaches and shooting sensations in the eustachian tube. The main motive is to stop the recurrence. And, there are also acute medicines for the acute attacks of allergic rhinitis.
4. Psorinum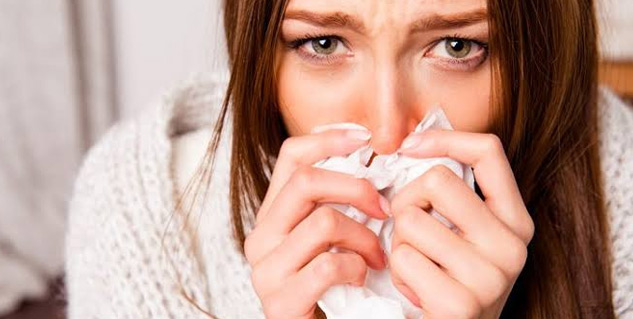 Another homeopathic treatment which can be used to stop the recurrence is psorinum. It is basically a cold medicine which needs to be kept in a warm environment even in the summer season. It is extremely sensitive to cold conditions. It is one of the best remedies for treating the cases allergic rhinitis and debility independent of any organic disease.
Also read: Try These 8 Useful Home Remedies To Treat Allergic Rhinitis Naturally
So, these were some homeopathic treatments for allergic rhinitis by Dr. Kushal Banerjee. These above listed medicines can help in treating this allergic reaction. And, as allergic rhinitis reacts specifically to exposure of allergens, it is also important to know about certain precautionary measures to avoid these triggers. You should avoid touching your nose and eyes, keep your hands clean, refrain from opening the windows, cover your nose and mouth when outside, and avoid other triggers such as smoking, air pollution, perfumes, chemical fumes, etc.
Read more articles on Other diseases