Astrology and zodiac signs have always been part of our lives. While some people follow their daily horoscopes and other just read them for they, find them funny, but almost everyone has some sort of connection with their zodiac. The same connection can be found between your diet and your sign. Food astrology connects your food and zodiac signs to help you follow a healthy and balanced astrology diet. Even if you don't believe in astrology, there is no harm in making changes to your diet to make it healthier. Here are foods that you should eat or avoid according to your zodiac sign.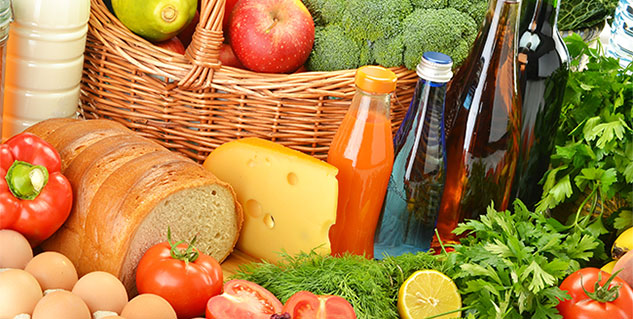 Aries
Should eat: Broccoli, spinach, beans, dried apricots, cauliflower, figs, cucumber, brown rice, lentils, bananas, swordfish and walnuts.
Should avoid: Too much spicy food, and alcohol.
Taurus
Should eat: Seafood, green salads, spinach, cranberries, nuts, kidney beans and eggs.
Should avoid: Carbohydrates rich food.
Gemini
Should eat: Grapefruit, peaches, almonds, oranges, apples, plums, asparagus, milk, buttermilk, cottage cheese and shellfish.
Should avoid: Coffee, alcohol, refined sugar and root vegetables
Cancer
Should eat: Strawberries, blueberries, oranges, lettuce, parsley, melon, grapes, lemongrass, and shellfish.
Should avoid: Refined sugar and oily foods
Leo
Should eat: Dates, raisins, walnuts, almonds, lemons, beetroot, spinach, peaches, whole wheat, pears, figs, asparagus and seafood.
Should avoid: Dairy products and anything with too much oil or spices.
Virgo
Should eat: Almonds, oats, lemon juice, oranges, papaya, bananas, cottage cheese, whole wheat grain breads, and eggs.
Should avoid: Chocolate and carbohydrate rich foods.
Libra
Should eat: Whole grains, strawberries, oats, beetroot, raisins, poultry, carrots, apples, seafood, almonds, and yoghurt.
Should avoid: Soft drinks, refined sugar, alcohol and too much of coffee.
Scorpio
Should eat: Banana, cheese, artichokes, leafy vegetables, watercress, walnuts, almonds, milk, coconut, yogurt, and pineapple.
Should avoid: Foods with too much oil and salt. Should also reduce intake of refined sugar.
Sagittarius
Should eat: Oats, plums, strawberries, cherries, asparagus, potatoes and tomatoes, figs, fish, eggs, whole grain cereal, oranges, skimmed milk and yoghurt.
Should avoid: Sweets and refined sugar. Should also limit alcohol consumption strictly to moderate levels.
Capricorn
Should eat: Sprouts, oranges, lemon, cabbage and other leafy vegetables, peanuts, flaxseeds, corn, and figs.
Should avoid: Chocolate and food with too much carbohydrates or spices.
Aquarius
Should eat: Corn, carrots, oranges, apples, pears, tomatoes, cabbage, broccoli, figs, dates, cayenne, garlic, ginger, and nuts.
Should avoid: Coffee and sweets.
Pisces
Should eat: Steamed vegetables, rice, onions, wheat, whole-grain cereals, oats, oranges, grapes, lemons, apples, peaches, dates, plums, seaweed and natural sugars.
Should avoid: Too much of salt, coffee, yeast based foods, and sweets.
Image Source: Getty