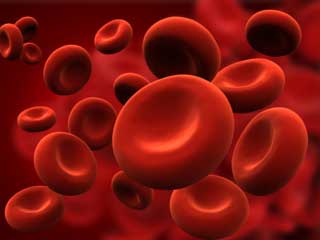 Symptoms of the disease, its extent, and the person's overall health influence the treatment options for mastocytosis. In many cases, a patient's overall treatment plan combines different types of treatments.
Mastocytosis is a rare condition caused by excessive amounts of mast cells gathering in body tissues. These cells release large amounts of histamine and other chemicals into the blood, causing symptoms such as a skin rash, itchy skin and hot flushes.

Mast cells play an important role in the immune system and are found in certain parts of the body, such as the skin and the lining of the lungs and stomach.

Treatment Overview
The treatment of mastocytosis depends on the symptoms of the disease, its extent, and the person's overall health. In many cases, different types of doctors often work together to create a patient's overall treatment plan that combines different types of treatments. This is called a multidisciplinary team.

Managing Symptoms
An important part of care for mastocytosis is relieving a person's symptoms. The most common treatments to help relieve the symptoms of mastocytosis are listed below.


Medications
Antihistamines can help relieve symptoms, such as itching, flushing, and other skin reactions. Other medications can help relieve diarrhoea and stomach pain. Steroids may be used to reduce the size of skin lesions. Nonsteroidal anti-inflammatory drugs (NSAIDs) should be used with caution, as these medicines may trigger the release of histamine and can cause severe reactions. Often, people being treated for mastocytosis will carry a syringe of epinephrine, a hormone made by the adrenal glands, in case of a severe allergic reaction.

Ultraviolet Light
Sometimes, exposing the skin rashes to a source of ultraviolet (UV) light can help relieve symptoms.

Surgery
Surgery may be performed to remove lesions. Many surgeries on the skin can be performed quickly and easily. Learn more about surgery.

Chemotherapy
Chemotherapy is sometimes used if mastocytosis becomes cancerous. Chemotherapy is the use of drugs to destroy cancer cells, usually by stopping the cancer cells' ability to grow and divide. Chemotherapy is given by a medical oncologist, a doctor who specializes in treating cancer with medication, or a haematologist, a doctor who specializes in treating blood disorders.

The side effects of chemotherapy depend on the individual and the dose used, but they can include fatigue, risk of infection, nausea and vomiting, hair loss, loss of appetite, and diarrhoea. These side effects usually go away once treatment is finished.

Targeted Therapy
Targeted therapy is a treatment that targets the disease's specific genes, proteins, or the tissue environment unique to mastocytosis that contribute to its growth and survival. This type of treatment blocks the growth of mast cells while limiting damage to healthy cells.

Recent studies show that not all diseases have the same targets. To find the most effective treatment, your doctor may run tests to identify the genes, proteins, and other factors involved in your mastocytosis. As a result, doctors can better match each patient with the most effective treatment whenever possible. In addition, many research studies are taking place now to find out more about specific molecular targets and new treatments directed at them.

Stem Cell Transplantation/Bone Marrow Transplantation
Stem cell transplantation is not used frequently in people with mastocytosis because treatment results are inconsistent and there are significant risks with this treatment approach. Learn more about bone marrow and stem cell transplantation.

Image Courtesy: Getty

Read more articles on Mastocytosis.