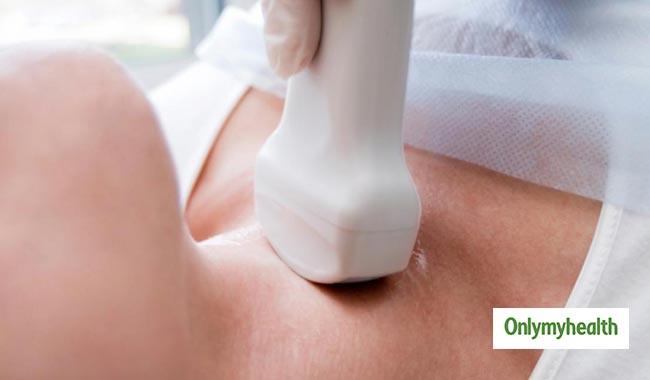 An individual can be affected by hypoparathyroidism by two ways, hereditary genes or then acquired as a result of surgery. Whether it is genetic or acquired, hypoparathyroidism is treated with calcium and vitamin D supplements to maintain the average level of calcium in the blood. Vitamin D is necessary because it helps the body absorb calcium.
Doctor checking patients parathyroid gland you have hypoparathyroidism, it is medically advised to consume the supplements for life term. Regular blood tests must also be conducted to ensure that proper levels of calcium and vitamin D are being maintained through the system. Episodes of tetany are treated with calcium given intravenously (directly inserted into a vein), which provides quick relief of symptoms.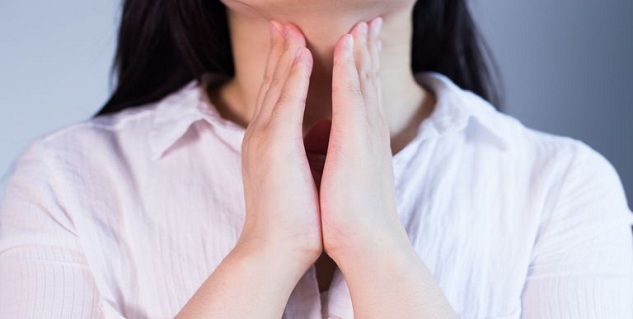 Medications called diuretics are sometimes given to prevent too much calcium from being lost through the urine, a problem that can lead to kidney stones. Diuretics serve the purpose of controlling the amount of calcium and vitamin D supplements required by a healthy body.
Expected Duration of Hypoparathyroidism
Hypoparathyroidism may be a chronic (long-lasting) condition that requires lifelong treatment in the form of calcium and vitamin D supplements. If hypoparathyroidism is diagnosed at an early stage, it is possible for the illness to be controlled with the right dosage of supplements and vitamins. This may also result in reduced symptoms, thereby resulting in an almost normal lifestyle.
Prognosis of Hypoparathyroidism
If hypoparathyroidism is diagnosed at an early stage and treated in time with the correct dosages of supplements and if a strict diet is followed, there are high chances that a person will be able to lead a healthy life with minimal symptoms.
Prevention of Hypoparathyroidism
Since an individual can be affected by hypoparathyroidism through hereditary genes, there is not much that can be done by way of prevention. However, being aware of the symptoms can aid an individual in recognising the possibility of its occurrence and thereby control it in its early stages of development.
Hypoparathyroidism is sometimes the result of injury caused to the thyroid gland during the surgery of the neck or throat region. A patient must discuss the risks involved with the surgeon and be fully aware of the conditions required to control the occurrence of hypoparathyroidism as a fall out of operation.
If an individual has had surgery involving the thyroid or neck, it is essential that he/she should be alert for signs and symptoms that could indicate hypoparathyroidism, such as a tingling or burning sensation in the fingers, toes or lips, or muscle twitching or cramping. As soon as any of the mentioned symptoms occur, the physician must be informed, who will promptly prescribe a dosage of supplements that will urgently bring the symptoms under control.
Read more articles on Thyroid.
For more related articles, download OnlymyHealth app.