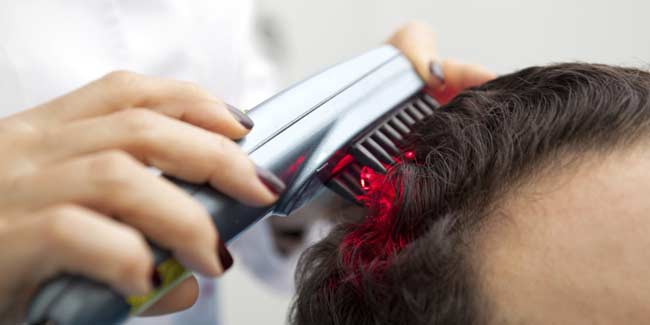 Scalp psoriasis is a common form of psoriasis, but much more difficult to treat than the one that appears on other parts of the skin.


Scalp psoriasis is a chronic, non-contagious and inflammatory condition of the scalp or skin. One may have psoriasis either only on the scalp or on the scalp and the skin. In a lot of patients, scalp psoriasis may be present for several years before it appears on the surface of the skin. According to several researches, scalp psoriasis affects adults mostly. Those affected experience itching along with a feeling of tightness or soreness. Those patients, who have scalp patches from time to time, can easily manage it at home.

Psoriasis on the scalp is mildly different from that on the skin. A patient may have psoriasis on the skin before having it on the scalp or vice versa. Psoriasis appears in the form of raised red patches of the skin as if covered with silvery scales, which are thick.

Treatment options

Some of the treatments for scalp psoriasis that may be prescribed for you include coal tar, salicylic acid, dithranol, steroid creams, ointments etc. Vitamin D treatments may also be recommended if you are undergoing a severe psoriasis.

There is a particular way in which one must apply the treatment option/s, which usually involves the parting of hair in sections and rubbing the treatment with a gentle pressure along the exposed areas.

You may require someone to help you with the application on the top of your head. Some treatments for psoriasis demand to be left on for a set period of time before rinsing off. Furthermore, a lot of care needs to be taken after the treatment has been done to stop it from recurring or worsening. You must abide by the steps given by your doctor on pre and post psoriasis treatment.

When to seek medical advice

Several shampoos have been manufactured to help treat scalp psoriasis. If you suspect that you have a severe form of scalp psoriasis, consult your doctor immediately. If after repeated application of anti-scalp psoriasis shampoos the redness does not go away, you may have to consult a doctor immediately.
Read more articles on Scalp Problems/Conditions.