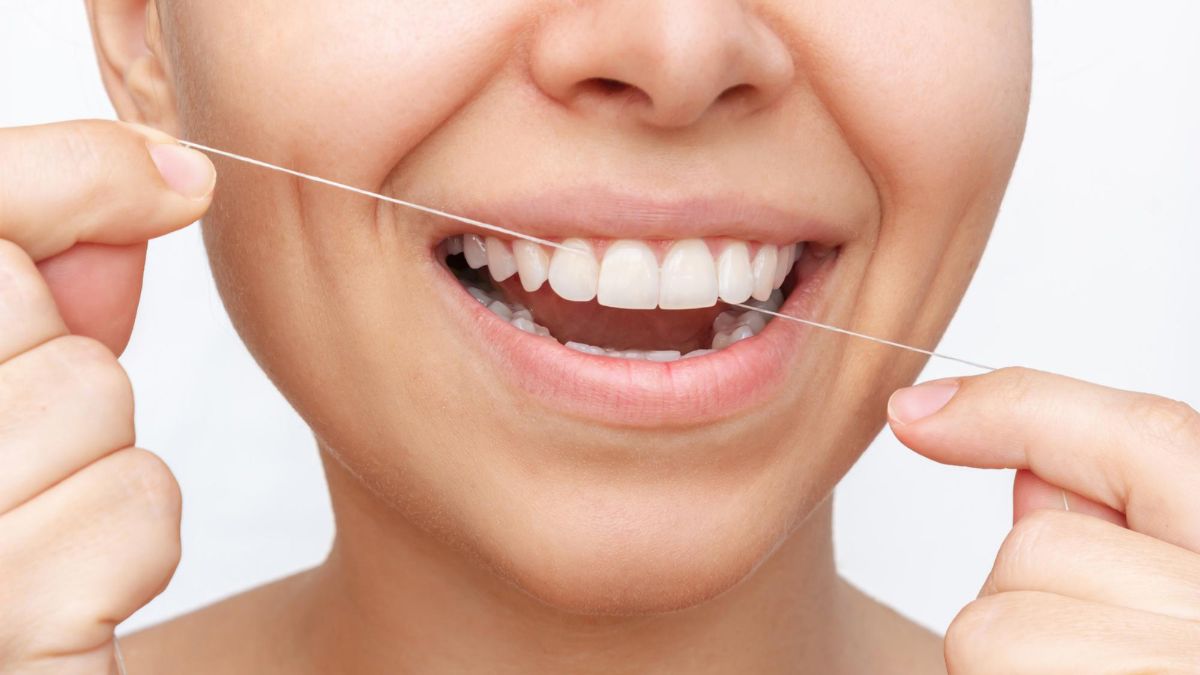 The significance of oral hygiene does not need to be emphasised. Good oral hygiene not only help keeps your teeth and gums healthy but also prevents the risk of other health complications, such as diabetes and heart disease. While brushing is commonly recommended, it is the floss that helps in the proper cleaning of your teeth, followed by an antibacterial mouthwash.
The first thing that the majority do in the morning is to brush their teeth, then floss, and at last rinse their mouth with mouthwash. But it is not necessary to maintain the status quo of this routine. You can also floss before you brush your teeth. To know more about this, the OnlyMyHealth editorial team talked to Dr Kishkinsha, BDS.
Why Flossing is Important?
It takes more than just brushing your teeth to practise good dental hygiene. Yes, brushing is a great technique to keep your teeth clean, get rid of dental plaque, and keep cavities at bay. However, brushing your teeth is insufficient to maintain the health of your teeth and stop gum disease.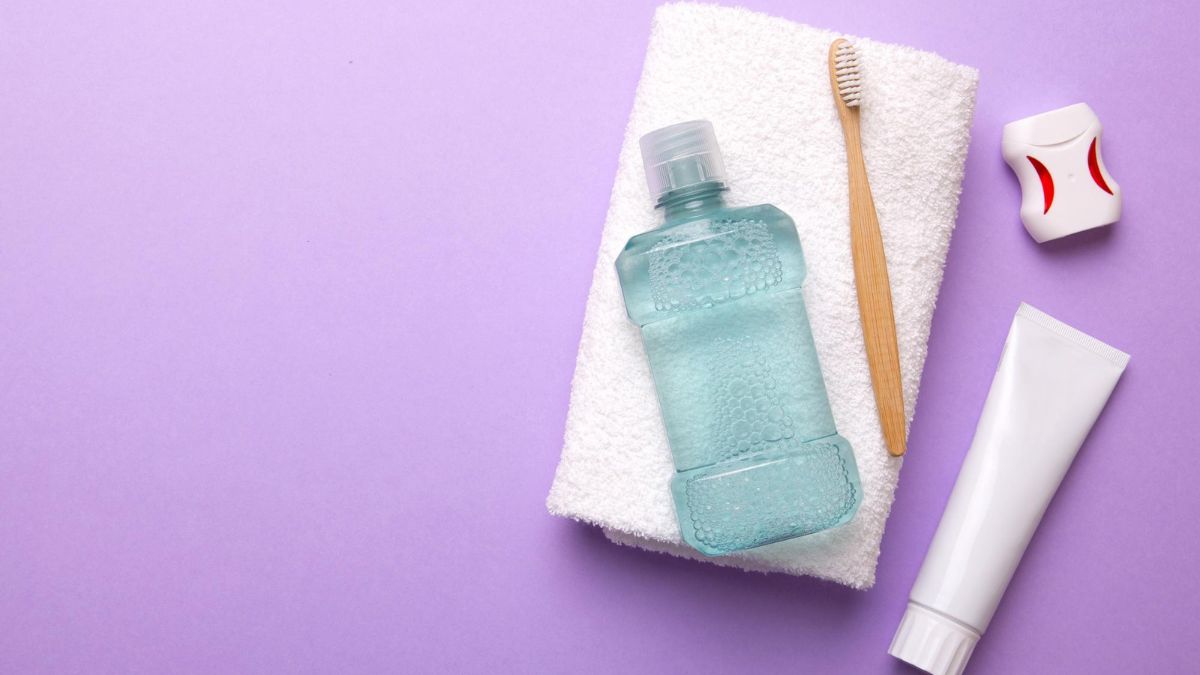 A toothbrush's bristles cannot get all bacteria and leftover food debris removed from between your teeth due to its limited depth of penetration. In this condition, flossing significantly helps to clean hard-to-reach areas of your teeth. Because flossing lifts and eliminates plaque and food particles from between your teeth, it helps maintain proper dental hygiene.
Also Read: Before or After Breakfast: The Right Time To Brush Your Teeth
Why You Should Floss Before Brushing?
Some people have a habit of brushing followed by flossing. This procedure has a drawback in the sense that when you floss after brushing, you increase the scope for leaving out food particles, plaque, or bacteria in your mouth till the time you brush again.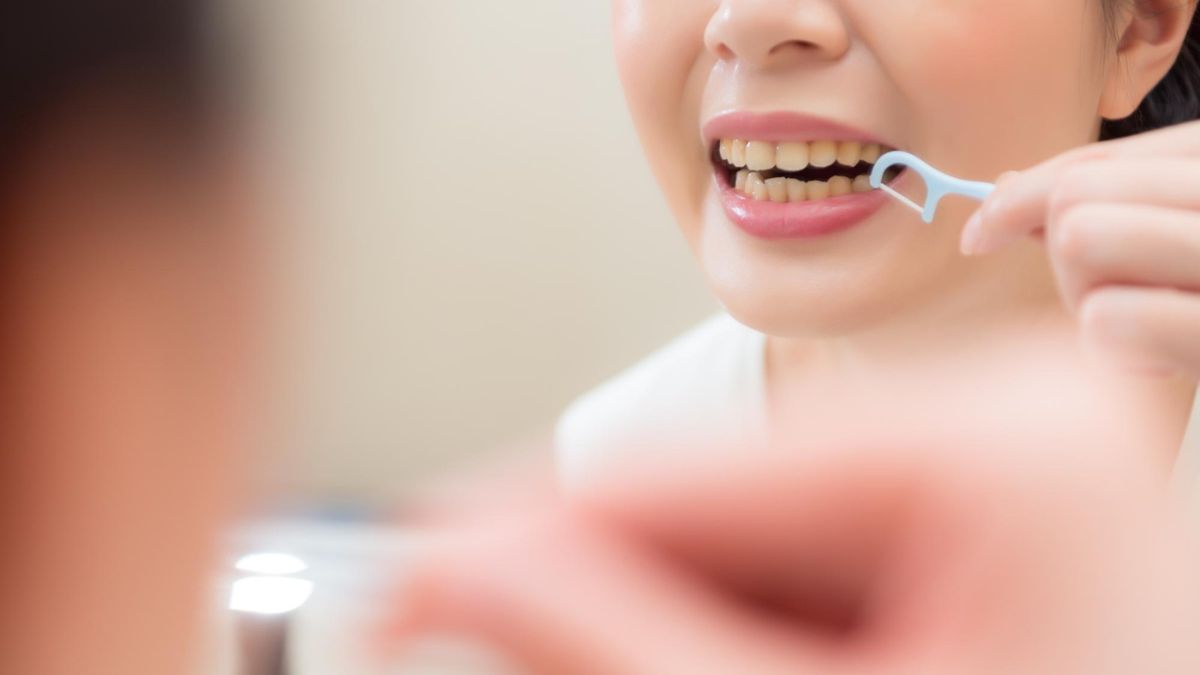 This risk is eliminated when you floss and then brush your teeth. This is because the action of your brush removes the food particles and bacteria brought out by floss from between your teeth. This makes sure that you have less chance of staying food in your mouth, in turn reducing the chances of dental plaque, gum disease, and other oral health consequences.
Flossing teeth before brushing is also backed by a study. A 2018 randomised controlled clinical trial published on the National Library of Medicine portal concluded that flossing followed by brushing is preferred to brushing then flossing to reduce the plaque between your teeth and increase the concentration of fluoride in interdental plaque.
Helps Remove Plaque
It's crucial to floss and brush your teeth every day since plaque is a major contributor to gum disease.
"Plaque ideally solidifies into calculus in an average of 10-12 days. But it might vary from person to person depending on salivary pH," said Dr Kishkindha. It normally will not solidify on your teeth if you brush after flossing on a regular basis.
Also Read: Oral Health Diet: Seven Nutritious Food For Healthy Teeth
Conclusion
After you floss and brush your teeth, spit out excess toothpaste and leave your mouth for some time. This is to give your fluoride-rich toothpaste time to fight and kill bacteria completely. After you brush, make sure to not eat anything for at least 30 minutes. Additionally, you must visit your dentist at least once in six months to get your routine oral health checkup done.
Image Credit: freepik