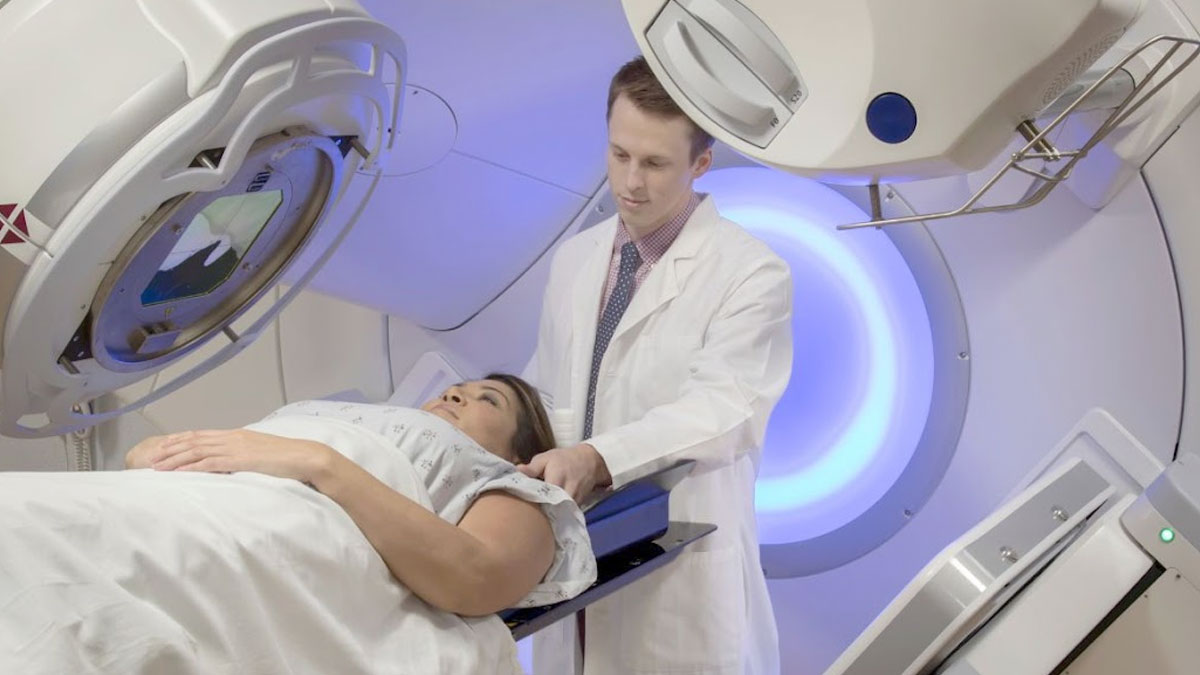 Cancer is one of the leading causes of death worldwide, accounting for nearly 10 million annual deaths, as per the World Health Organization (WHO). For a long time, the disease has been a significant public health issue and has posed unprecedented challenges to global healthcare. However, technological advancements have had a great impact on cancer treatment and care. A few decades ago, the thought of cancer felt like the end of the world. But with several breakthroughs and discoveries, oncologists worldwide have now gained an upper hand over the disease.
One of those discoveries is the Proton Beam Therapy, which is a type of radiation therapy used to treat cancer. Recently, one of India's leading cancer hospitals, Tata Memorial Centre, Mumbai, announced to offer the proton beam therapy to cancer patients, becoming the first government facility in the country to do so. Up until now, the technology was only available in the private sector, at Apollo Proton Cancer Centre (APCC). We spoke to two leading experts, who specialise in the field and cancer care.
Also Read: Accepting The Diagnosis Was Most Challenging: Digital Creator Esha Dhingra On Her Breast Cancer Journey
What Is Proton Beam Therapy?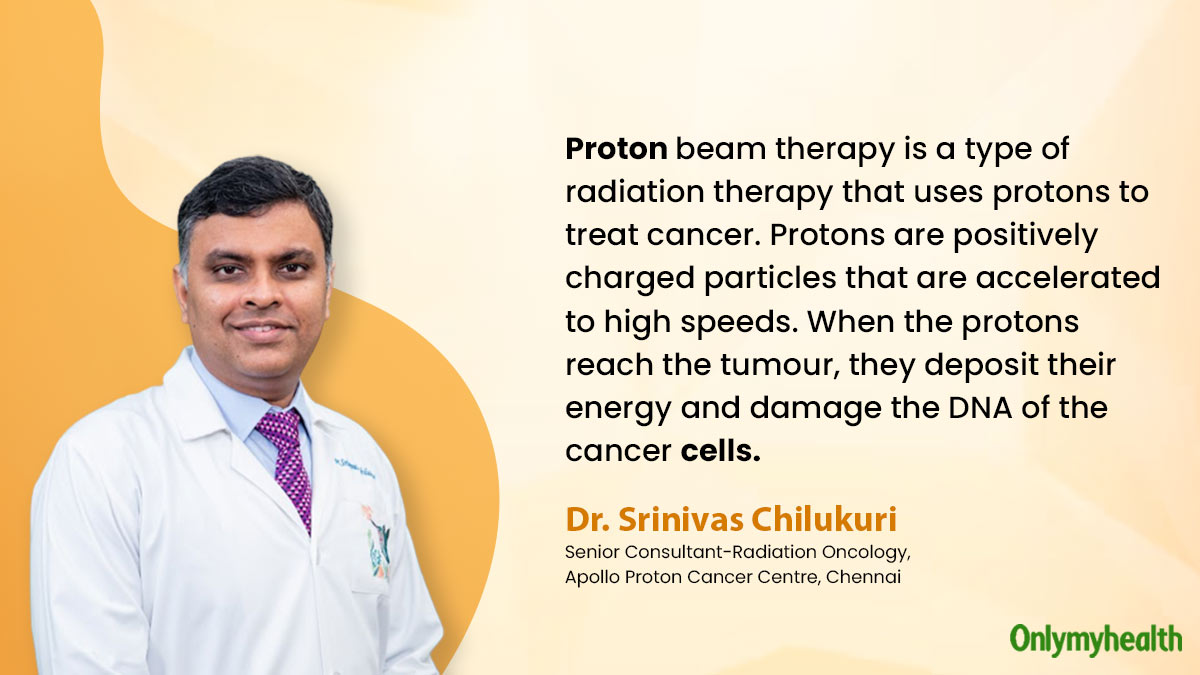 Dr Srinivas Chilukuri, Senior Consultant-Radiation Oncology, Apollo Proton Cancer Centre, Chennai, explained, "Proton beam therapy is a type of radiation therapy that uses protons instead of X-rays to treat cancer. Protons are positively charged particles that are accelerated to high speeds in a particle accelerator. When the protons reach the tumour, they deposit their energy and damage the DNA of the cancer cells. This damage prevents the cancer cells from dividing and growing."
According to Dr Vikram J Rao, Consultant-Department of Gastrointestinal Surgery and GI oncology, Belenus Champion Hospital, Sarjapur road, Bengaluru, proton therapy is a newer type of radiation therapy that uses energy from positively charged particles (protons). He says that it may be used as the only treatment or may be used in conjunction with other treatments, such as surgery and chemotherapy.
How Is Proton Therapy Different From Conventional Radiation?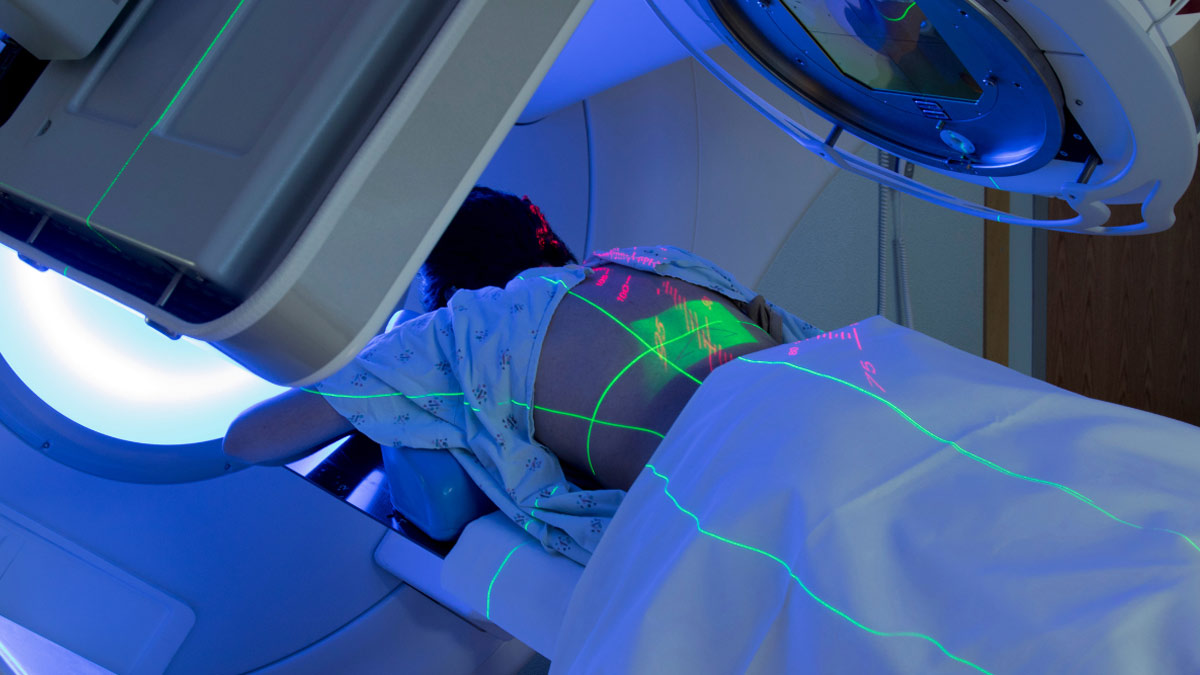 As discussed, proton beam therapy uses protons rather than X-rays to target cancer cells. Dr Chilukuri said, "With traditional radiation therapies, there are always some collateral doses to normal healthy tissues, which could lead to the treatment related side-effects. Protons on the other hand stop after reaching a certain distance due to their physical properties and they can be made to stop within the tumour. This unique physical property ensures that the surrounding normal tissues do not receive any significant dose thus sparing the side-effects of the treatment."
Also Read: Skin Cancer Awareness Month 2023: How To Reduce Your Risk Of Skin Cancer? Expert Lists Important Tests
Types Of Cancers Treated With Proton Beam Therapy
According to Dr Chilukuri, proton beam therapy is often used to treat tumours in children and young adults since it is thought to minimise the risk of long-term side effects in comparison to traditional radiation therapy.
"The technology can also be used to treat tumours that are close to critical organs, such as the brain, spinal cord, and eyes, because it can deliver a higher dose of radiation to the tumour while sparing the surrounding healthy tissue," he explained.
Mostly, proton beam therapy is used to treat tumours that are difficult to reach with surgery or chemotherapy. It can also be used to treat recurrent tumours that have come back after other treatments, the doctor added.
Are There Any Side Effects?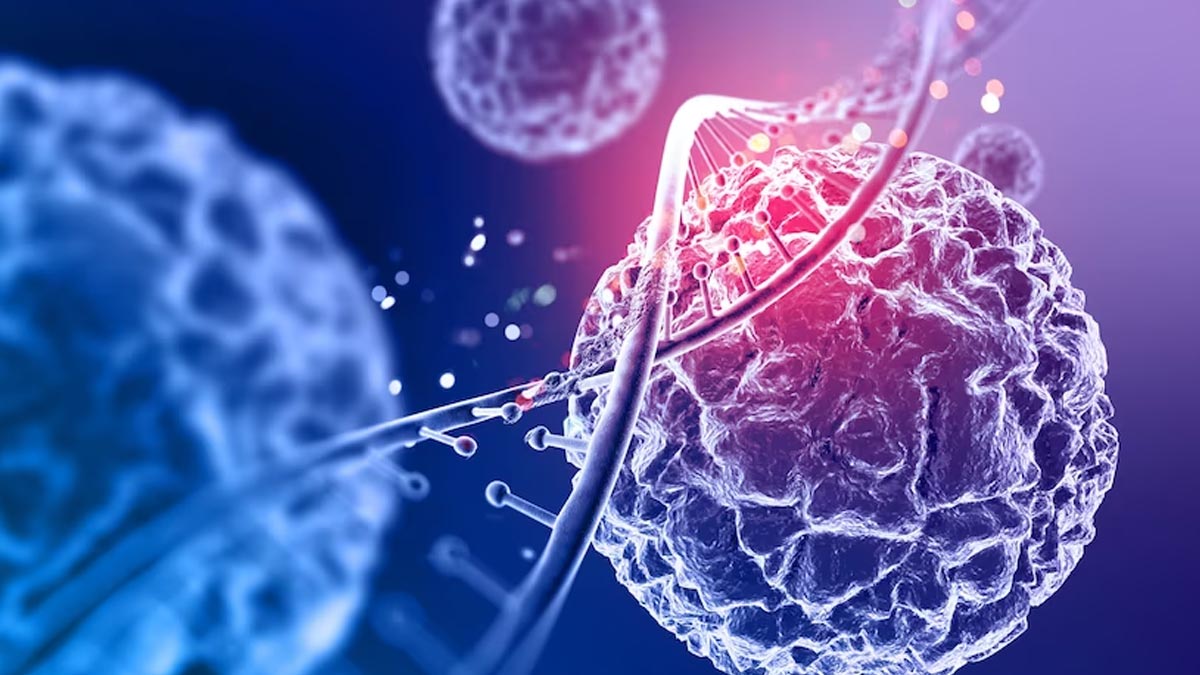 Proton beam therapy is generally well-tolerated by patients, says Dr Chilukuri. According to him, the most common side effects are fatigue, nausea, and vomiting, which are usually mild and go away on their own. However, the doctor says that proton beam therapy can also cause long-term side effects, the probability of which are significantly less compared to conventional radiation techniques.
Also Read: The Silent Illness: Expert Sheds Light On The Risk Factors Of Ovarian Cancer
Cost Of Proton Beam Therapy In India
A cancer treatment can surely burn a hole in your pocket, which is one of the things that adds to a patient's concern.
However, according to Dr Chilukuri, proton beam therapy in India can be far more cost-effective. The cost can vary from 7.5 lakhs to 35 lakhs depending on the number of treatments, type, complexity, location, requirement of anaesthesia, etc, the doctor highlighted. In the USA and other European countries, the cost could be 5-10 times more expensive compared to India, he shared.
As per the statement released by Tata Memorial Hospital, 60 percent of the patients who opt for proton beam therapy at the hospital will receive it free of cost, whereas about 40 percent will have to pay a subsidised amount, about one-third of the standard rate for the treatment, which comes to nearly Rs 10 lakh.