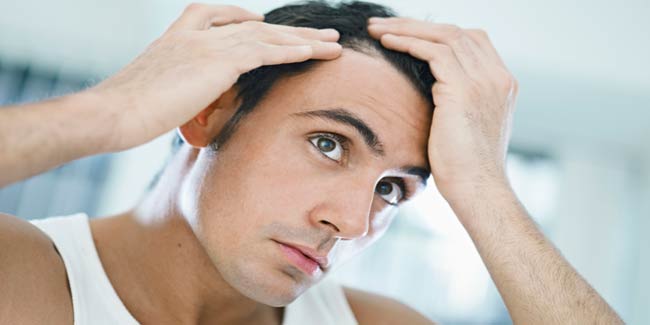 Hair cloning is expected to develop an effective cure for people suffering from hair loss and baldness, but it comes along with challenges. Read all about it.
Cloning is the production of genetically identical organisms. The first clone of an adult animal was Dolly (a sheep). Hair cloning is the most expected research in hair loss these days. Millions of people across the globe suffer from hair loss or baldness.


Existing hair loss treatments in the world have serious shortcomings. Many products are not as effective as one may expect. While hair transplant, if done correctly, can give most people their natural growing hair back, many still choose not to go through surgery in order to restore their hair. This gives rise to the demand for Hair Multiplication. Hair Multiplication (Hair Cloning) is a commercially developed technology to produce the donor hair cells, replicate them and then re-implant them into the balding areas.

In the light of the swiftly developing stem cell, research is being done in the medical community today whereby the same cells are being used to produce new tissue or even whole organs and is proving to be very demanding. Cloning of a hair follicle or a graceful miniature organ is the ultimate mission of many scientists and doctors' world wide.

Hair cloning has not been done till date. It does not work in the similar way as trying to make the same genetic copy to clone a whole person or organism.

In theory, it is done like this:
Removing hair follicle cells from the scalp, usually the back of it.
From these cells, growing a large number of cells in laboratory conditions.
Surgically re-implanting the developed cells in the scalp when required.

The notion of Hair Multiplication is to remove the donor's hair cells from the existing hair follicles in a simple invasive manner. Later, the hair cells are multiplied in a lab. Once enough hair cells are multiplied, they are injected back into the patient's bald areas to encourage hair growth. In a nutshell, this is firmly a CELL BASED hair renovation protocol. Until today, there has not been even one researcher or institute that shows the most hopeful developments in delivering an authentic hair multiplication protocol in the near future. Talking about cloning, hair follicles are in a tough spot.
They are too intricate to be simply cultured and follicles are not whole organisms therefore, cannot be cloned outright. The biggest challenge facing hair cloning is that of trying to keep the developed cells alive and getting these to make new hair after re-implantation. Another problem with this technique is that a part of the new hair is derived from the skin in the receiver site rather than being only from the transplanted hair follicle. At this point, we are hopeful that this newly formed hair (which has cells from both the donor and recipient areas) will be unwilling to the miniaturising actions of DHT and not disappear over time. The appropriate cells have to be utilised for this process.

These days, scientists are carrying out many experiments to make the process of hair cloning successful. After all, who does not like maintaining their tresses?
Read more articles on Hair Growth