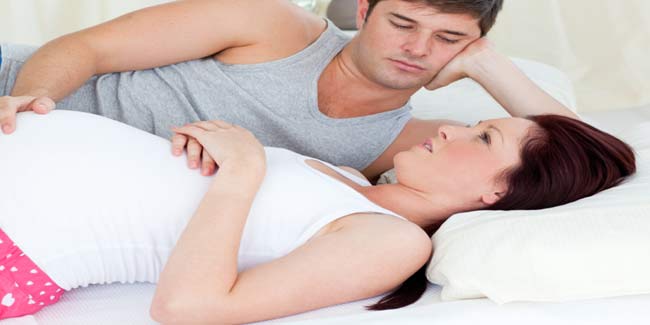 Ectopic pregnancy is one in which the fertilised egg does not get implanted in the uterus but somewhere else, usually the fallopian tube. Read about it in detail.
Normally, the egg gets fertilised and travels to the uterus through the fallopian tube and grows into a baby. An ectopic pregnancy is one in which the egg gets implanted or attached in a place other than the uterus, usually the fallopian tube. It is also referred to as tubal pregnancy. At times, though very rarely, the egg also gets implanted in the ovary, the cervix or the stomach. It poses serious risks to the woman as it is the major cause of death for mothers in the first trimester.
The real bad part of an ectopic pregnancy is that it cannot be converted into a normal pregnancy. Once detected, all efforts are taken to prevent the growth of eggs in the fallopian tube. This is because the expansion of the fertilised egg in the fallopian tube can cause severe damage to it. At times, the tube even bursts causing excessive bleeding which can be fatal. That is why quick treatment is advised for women who are diagnosed with ectopic pregnancy to thwart the possibility of fatal complications.

There can be many causes of ectopic pregnancy but the most common one is damage to the fallopian tube. If there is an obstruction in the passage of the fertilised egg through the tube, it can implant there itself and begin to grow. Smoking, diseases such as chlamydia and gonorrhoea or some medical treatments including surgery on the fallopian tube can be the cause of ectopic pregnancy.

If you feel belly pain or vaginal bleeding, it could be a cause of ectopic pregnancy. Watch out for pelvic pain which is sharp at one side of your belly and goes on to spread throughout the belly, or more than normal vaginal bleeding. Consult your doctor right away if you find these symptoms. The greatest risk that a woman has of having an ectopic pregnancy is when she has had a prior history of the condition. The rate of recurrence is pretty bad, 15 percent for the first time and 30 percent after the second. That means you need to take treatment for getting a normal pregnancy after suffering from an ectopic pregnancy.

About one out of fifty pregnancies are ectopic. The mortality rate for the disorder was greater earlier than now as with advances in early detection; it has become possible to get treatment in time. This fact emphasises the importance of early diagnosis for treatment of ectopic pregnancy.
Read more articles on Problems during Pregnancy.