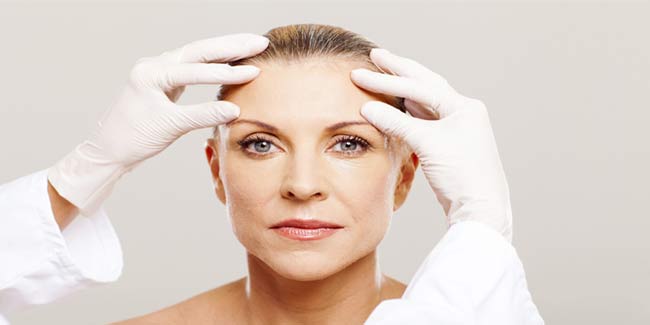 To diagnose psoriasis, a dermatologist examines a patient's skin, nails, and scalp for signs of psoriasis and asks whether other family members have psoriasis.
Psoriasis is a long lasting disease of the immune system that cannot be cured. It means that people suffering from it will be affected for life. But it can be managed effectively. Teaming up with a dermatologist will help you diagnose if you have psoriasis and ways to treat it.

Diagnosing Psoriasis
In case you observe any symptoms of psoriasis, you must consult a dermatologist immediately. In most cases, they will examine your skin and will detect the disorder. But, it sometimes can be difficult to diagnose whether you have psoriasis or not can be difficult as it can look like other skin diseases such as eczema.

When your doctor can't affirm if you have psoriasis, he will most likely prescribe a biopsy. For the procedure, he will remove a small sample of your skin and observe it under microscope.

If you are experiencing symptoms of psoriatic arthritis, such as swollen and painful joints, the doctor will order an X-Ray and run a blood test in order to rule out other forms of arthritis.

Psoriasis can affect different people variedly. For some, it can be a minor irritation; it can significantly impact others' life. But, there is no other choice than living with it. Following advice can be helpful in managing psoriasis.

Take Care
Staying fit, maintaining good physical and mental health, preventing illness or accidents are a part of self care that you need to focus on if you have psoriasis.

Self care ensures the patients to live longer, experience lesser pain, anxiety, depression and fatigue, leading better quality of life, and be more active and independent. Prepare a care plan that suits and fits your lifestyle.

Sustain Treatment
Even if your psoriasis improves, do not stop taking your pills. Continuous treatment will help prevent flare-ups. If your medicines are causing side-effects, consult your medical practitioner about it.

Eat Healthy
People with psoriasis are at a slightly higher risk of developing diabetes and CADs; the reason is not known. Doctors recommend healthy diet and regular exercise for everyone, not just people with psoriasis. These two lifestyle changes also help relieve stress, which in turn helps improve psoriasis.

Stay Strong
The unpleasant physical effects of psoriasis can drive low self-esteem and confidence in the patients. This can lead to depression, especially if the case gets worse.

Your GP or dermatologist will understand the psychological and emotional impact of psoriasis, so talk to them about your concerns or anxieties. If necessary, they can discuss the different treatment options available.

Talk It Out
Getting involved with support groups has helped many a psoriasis patients. They work towards increasing your self-confidence, reduce feelings of isolation, and give you practical advice about living with the condition.

Because psoriasis is usually a long-term condition, you may be in regular contact with your healthcare team. Discuss your symptoms or concerns with them as the more the team knows, the more they can help you.
Read more articles on Psoriasis.