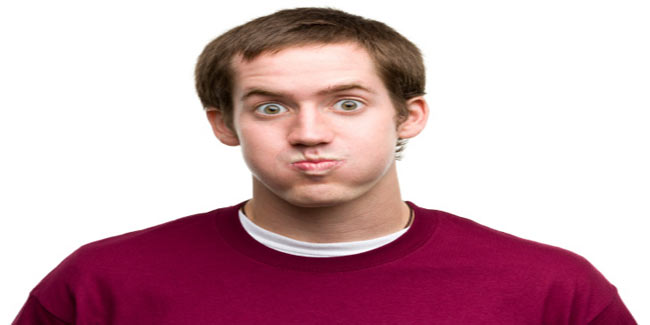 The causes of diaper rashes is similar to baby's diaper rashes. Dampness, warm environment, bad hygiene and infections are some of the main causes of diaper rashes in adults. Read on for details.
Adult Diaper Rash and baby diaper rash are very similar in ways, such as the causes, symptoms, prevention and cure. The condition is common with incontinence sufferers; especially as the nature of this disease is that they are not able to stop themselves from urinating.
The main cause of diaper rash in adults is because of skin irritation in the "diaper area". This skin irritation is brought upon by a number of things; dampness, warm barrier environment, bad hygiene, incontinence or infection.
Adult Diaper Rash Causes



The diaper area doesn't get a chance to dry out or have any exposure to fresh air, having to endure prolonged spells soaking in urine of faecal matter. The diaper causes chaffing in the area and this constant friction causes the skin to become red, blotched, heated and grated, and these can lead to the area becoming infected, exacerbating the irritation and pain. Sometimes a superficial skin infection can trigger diaper rash. A prevalent infectious cause of diaper rash in adults is Candida albicans (a yeast fungus).
Irritant or Contact Dermatitis - Any irritant coming in contact with skin causes redness or erosion of the uppermost layers of skin. It is different from other causes of diaper rash because the areas of the skin not in contact with the irritant such as urine or stool do not get affected.
Bacterial skin infections – Staph, Strep and the fungal Candida are common causes of diaper rash. It is a result of a disorder in the skin after which the bacteria gets the better of skin immunity system in the diaper area. Unlike contact dermatitis, bacterial infections such as candida or impetigo (those caused by Staph and Strep) can be found in skin fold creases and around the anal region.
Allergic reactions – These are not as common as the other two. The most common allergies which can lead to rashes are fragrances and bits of diaper and wipes. Such rashes generally have well defined areas of redness on the skin with apparent vesicles and erosions. If the diagnosis of allergic skin reaction is under any doubt, skin patch test may be done but this is very rarely needed.
What can be done?



There are general ways of preventing diaper rash in adults. For one, give the diaper area plenty of exposure to fresh air; don't always have a nappy on, let them move around without being inhibited by the diaper, the fresh air will do wonders for the skin. Keep the area as clean as possible and avoid using harsh detergents in the cleaning process if possible. You can also try using a lubricating cream on the grated area to avoid any more irritating friction and chaffing. Keep monitoring what you are feeding the individual on a daily basis.

Most diaper rashes can be expected to be over within 24 hours with good treatment at home. Careful washing and cleaning of skin and application of over-the-counter ointments can treat most of the rashes.
(Images:Getty)
Read more articles on Skin Conditions.