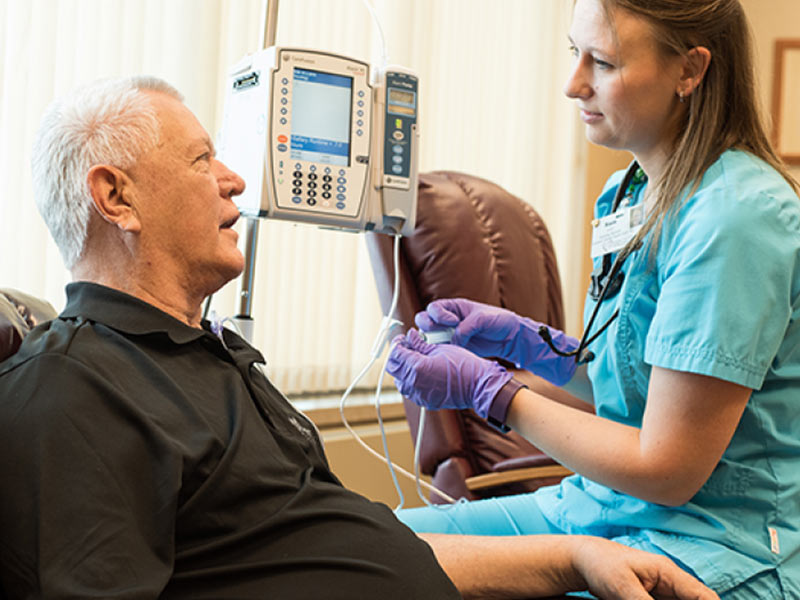 Immunotherapy, which is also called biologic therapy, is a type of cancer treatment that improves the body's natural defenses to fight cancer. It uses substances produces naturally by the body or in a laboratory to enhance and make the immune system work better. The doctor might recommend immunotherapy as the only treatment for cancer sometimes, or it might be accompanied with other types of treatment mainly chemotherapy, radiation therapy and surgery to beat certain kind of cancer. Certain types of immunotherapy fight against cancer and slow down its spread to other organs of the body. Others make your immune system more strong to damage the cancer cells. Immunotherapy sometimes causes the immune system to attack healthy cells, which can lead to several side effects.
Side effects of immunotherapy vary from being mild to moderate, or even life-threatening at times. Depending on the severity of your side effects, the doctor might stop the cancer treatment or prescribe certain medications. If side effects worsen or do not improve, the doctor might have to stop immunotherapy. Different people have different side effects. The side effects you have and how they make you feel totally depends on how healthy you are before the treatment, your type of cancer, the stage of your cancer, the type of immunotherapy you are getting, and the dosage. Onlymyhealth editorial team talked to Dr. Tejinder Kataria Chairperson Radiation Oncology Cancer Center Medanta - The Medicity, about the side effects of immunotherapy.
Side effects of immunotherapy
Different types of immunotherapy can cause different side effects. Many side effects vary depending on the type of treatment, type and the location of the cancer, and the patient's health condition. Before the immunotherapy starts, talk to your doctor about all the possible side effects of your cancer treatment. According to Dr. Tejinder, here are the main side effects of immunotherapy:
1. Skin reactions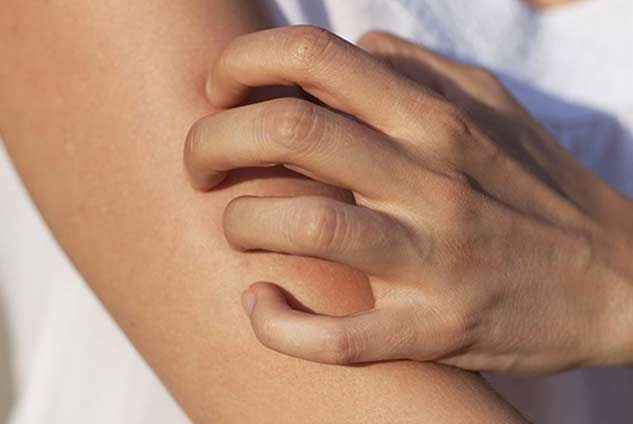 Skin redness, blistering, and dryness are the most common skin reactions of immunotherapy. Other reactions include cracking ok the fingertips and the skin can even become become more sensitive to sunlight. Excessive scratching can break the skin and make it easier to catch infections. There can also be inflammation around the nails, making your day to day life difficult with pain. If you get any of these skin reactions after immunotherapy or while taking the treatment, then it is important to talk to your doctor. Do not try any natural remedies on your own at home, without consulting an expert.
2. Headache
Almost all the cancer patients get a headache from time to time in the course of their treatment. The headaches can be migraines, cluster headaches, and tension headaches. Tension headaches are also called muscle contraction headaches. Managing side effects, which can include headaches, is an important part of cancer care and its treatment. This side effects can last for a long time. The duration also depends upon your doctor's action over handling it and the type of cancer treatment that is being given.
Also read: Get Pregnant with Immunotherapy: A Ray of Hope for Mothers-To-Be
3. Shortness of breath
Pneumonitis is an inflammation of the lungs. This can be caused by inhalation of toxins and allergens, or as a result of medical side effects or radiation exposure. This can be an effective side effect of immunotherapy. This drug works by boosting your immune system. Shortness of breath occurs very very quickly and can be very scary. It can also be easy and stressful when performing day to day activities. Cancer and its treatment can often cause shortness of breath or breathlessness.
4. Swelling in legs
Inflammation, commonly known as edema, is the accumulation of fluid in the body. Inflammation usually affects the limbs (legs, legs, arms, etc.), but it can also affect other parts of the body, such as the abdomen. If you notice swelling, report it to your healthcare provider. Your doctor or nurse will diagnose the cause of your symptoms, tell you what to do, and in some prescribe treatment. The fluid retention can be caused by certain cancer treatments including immunotherapy.
5. Muscle ache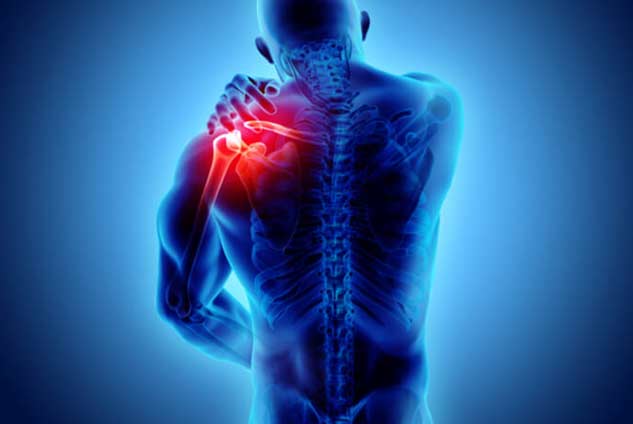 Myalgia, or muscle aches, is a potential side effect of cancer treatment. You may experience localised ache or general pain in the whole body. Muscle aches can vary from being mild to severe in different cases. They can last for a brief period of time or for an extended period of time. Muscle aches can reduce a a person's quality of life and make other cancer symptoms and side effects more difficult. They can also lead to people discontinuing care before it is finished. Consult your health care provider if you are having muscle pain.
6. Diarrhea
Cancer-associated diarrhea is found in patients with cancer, lung cancer, gastrointestinal disorders, and hormone-producing cancers. Symptoms of gastrointestinal disorders may appear such as diarrhea, abdominal discomfort, or mane. Infectious causes should be ruled out, especially in patients who have blood in the stools or fever.
7. Weight gain
Another side effect of immunotherapy for cancer treatment is weight gain. Some anticancer drugs attach the body to more water, which can lead to increased fat. If so, your doctor may ask you to speak to a registered dietitian to help limit the amount of salt you eat. This is important because salt can over-hydrate the body. Some people gain weight while getting the cancer treatment while others experience this side effect after.
Also read: nderstanding The Role Of Immunotherapy In Cancer Care During Pandemic Phase
8. Cough and congestion
Immunotherapy can cause inflammation of the organs. Inflammation can occur in any part of the body, including the lungs (pneumonia), liver (hepatitis), large intestine (colitis / diarrhea), and the thyroid gland. Lingering cough and congestion is a common side effect of immunotherapy. If you are having persistent or recurring cough while recieving the cancer treatment, it is best to talk to your doctor.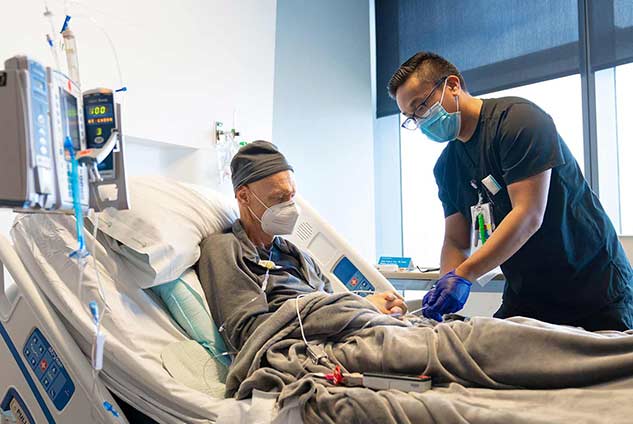 9. Fever and weakness
Many people also have flu like symptoms including fever. Or, they may experience them altogether, such as diarrhea, fever, cough and weakness. Some immunotherapy drugs can lead to fever, dizziness and fatigue. Most fever chills are seen at night, causing difficulty in sleeping. It can last for a few days and even after the treatment ends. You should take a healthy diet and talk to your health care team about this side effect immediately.
Also read: Immunotherapy:A New Ray of Hope for Cancer Patients
So, these were the side effects of immunotherapy treatment for cancer by Dr. Tejinder Kataria. It is very important to stay hydrated when experiencing these symptoms. Take medical help only if you are unable to keep any liquids down, and talk to your doctor about the management of these side effects. Many side effects will go away on their own, but others can be very severe and stay until medical attention is given.
Read more articles on Cancer