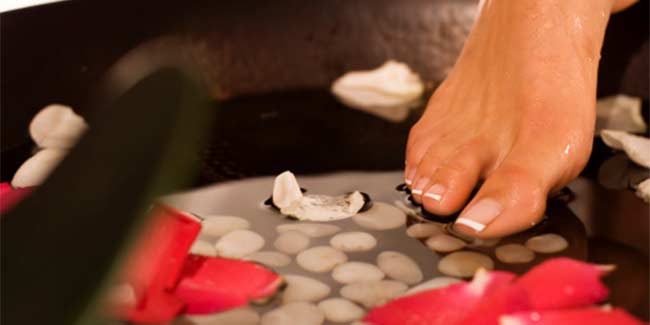 Your feet are more important than you think. They help you stay on the run and be active. Feet receive daily abuse from walking, running and footwear. If you ignore grooming your feet, it may result in dry/peeling skin and yellow/thick toe nails.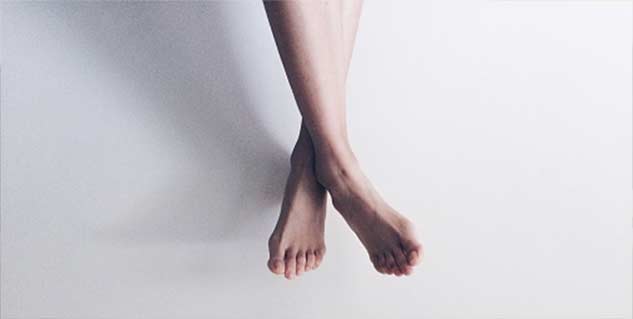 There are several ways that you can take care of your feet. With a little routine care, you can keep your feet happy and healthy.
Also read : 10 Home Remedies For Swollen Ankles and Feet
The basics

First, you need to wash your feet at least twice a day. Make it a habit to wash your feet before you go to bed. Leaving dirt on the skin's surface can cause infection. Just like washing your feet is important, so is drying. Dry your feet thoroughly after you wash them, especially between the toes.
Pedicure

You can use herbs like rosemary and peppermint for foot care and pedicure. You can create a nice foot bath or a soak and pour it into a basin and just soak your feet and relax. Peppermint has an excellent pain relieving quality, which helps your feet to relax and recuperate. Rosemary increases circulation and relieves pain.
The right footwear

Your choice of footwear is critical to foot health. When you buy a pair of shoes, it is more than choice but investment in foot health. If you put on the shoes that are not comfortable, you may experience pain along with persisting problems such as bunions, warts, calluses and corns. If you have to wear heels at work, wear comfortable ones. Limit time wearing high heels by taking them out only for in special occasions.
Good socks

You must always pick moisture-wicking wool or synthetic socks and avoid moisture-retaining socks. As per your comfort, try a few types of socks and decide whether a single sock, a thin liner with an outer sock, or double layer socks will be better for you. Moreover, it is important for you to change socks daily and dry wash them.
Manage your toe nails

If you have long toe nails, you may be exerting pressure on the nail bed. Make sure you trim the nails straight and not leave them rounded at the corners. After trimming toenails, always use a nail file to remove any rough edges.
Practice yoga

Practicing yoga is another way that brings strength, stability and flexibility to your feet. Yoga stretch, lengthen muscles and keep your joints healthy. Yoga on a daily routine makes your feet healthy and makes them ready to carry you for miles and miles more. Tadasana (Mountain Pose), Vrksasana (Tree Pose), Vajrasana Variation (Toe Squat), Samatvam (Squatting Tiptoe Balance) and Virasana (Hero Pose) are some of the best yoga positions for foot care.
Since the feet take quite a beating as they support you and help you stay active, you must consider investing a bit of your time into caring for them. Doing so will help prevent them from causing you pain and several health conditions caused by wear and tear.
Read more articles on Feet Care.
For more such stories, Download Onlymyhealth app