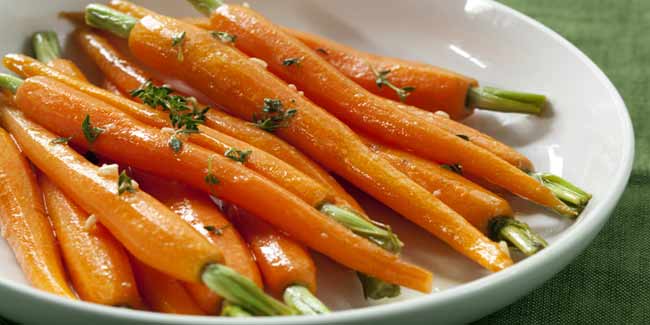 While you scowl at the carrot in your plate, have you ever wondered why nutritionists always press upon its intake? Carrots contain a natural compound which may have the potential to prevent cancer, flu, cardiovascular diseases and neurodegenerative conditions. Scientists have developed a new technology that uses grated carrot to obtain this natural compound.


The technique was designed by the researchers from FEMSA Centre of Biotechnology at Technologic of Monterrey (ITESM). It will help them to obtain shikimic acid- a raw material substance used to produce antiviral drugs for influenza. This technique, in which the tissue is stressed by cutting and applying herbicides, will provide an alternative to the current production of bioactive compound in plants which is currently accomplished by genetic engineering.

The project, lead by Daniel Alberto Jacobo Velazques, won the National Award in Food Science and Technology (PNCTA) 2012 in the Technology Professional in Food category. Velazques explained that they activate the carrot's metabolism using cut stress (grating), and then the carbon flow of its metabolism is modulated by applying an herbicide called glyphosate that inhibits enzymes.

This technique makes it possible to accumulate great amounts of shikimic acid and phenolic compounds in the plant tissue.

"The first four parts of the research have been completed, we have figured out the mechanism by which the carrot produces this compounds when subjected to stress. Now, we look for the optimisation of the production so the plant tissue will secrete more of this compounds," Velazques said.

"Afterwards we'd like to extract them to produce dietary supplements and shikimic acid. The shikimic acid is the raw material that the pharmaceutical industry needs to produce Tamiflu, a useful drug in the treatment against flu," Velazques added.

Besides the extraction of the shikimic acid, phenolic compounds are obtained, which help to prevent diseases in humans, mostly because its antioxidant potential that aids in the neutralisation of free radicals in the blood stream, preventing chronic degenerative diseases.
Read more Health News.