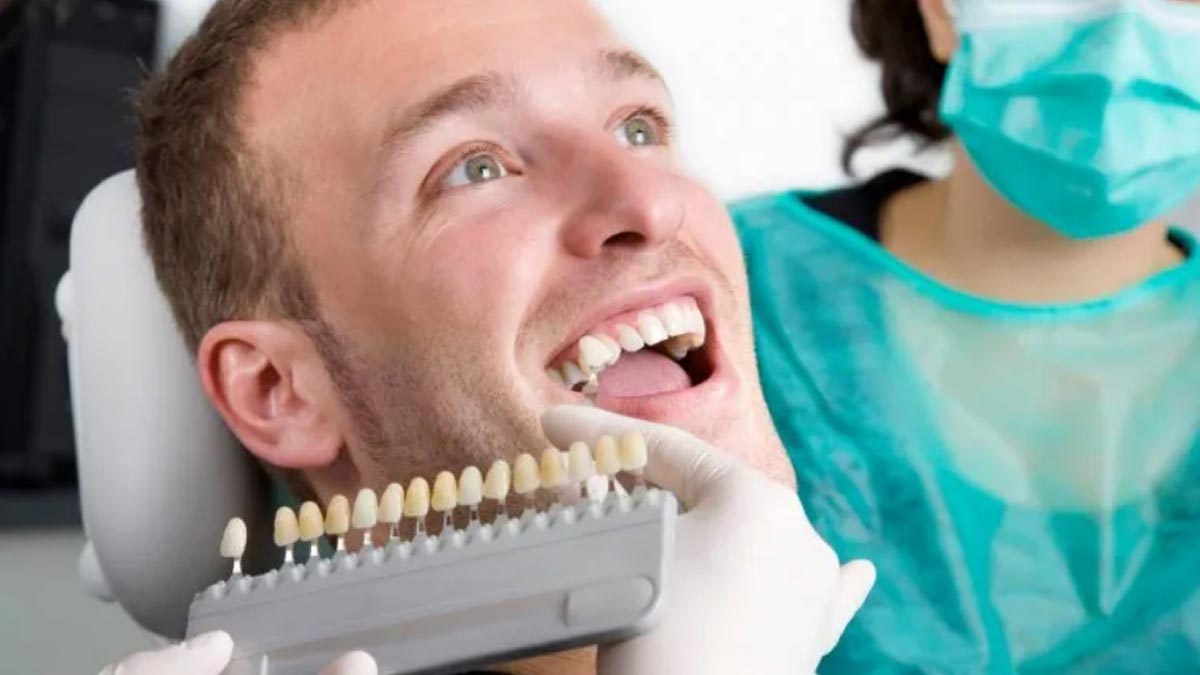 In the western world, veneers are seen as a way to make one's teeth look better. In Turkey, however, they are used for more than just cosmetic reasons. In fact, there are many Turkish citizens who have them because of their health benefits. The procedure is also very affordable and can be done at home or in a clinic by a dentist.
One of the most important reasons why veneers are so popular in Turkey is that dentists here know how to care for their patients' teeth. They also have years of experience when it comes to fixing teeth without causing any damage to them. If you want your teeth to be healthy and strong, then you should consider visiting a Turkish dentist for this procedure.
One of the main reasons why veneers are so popular is because they give you the option to have a cosmetic change without having to use expensive plastic surgery. The procedure is safe, quick and relatively affordable. However, if you want to save on cost on this procedure, you will need to do your research before choosing the right clinic.
Here are some tips that can help you save money when it comes to Veneers in Turkey:
Research dental clinics and choose an accredited one
Look for reputable dental clinics in Turkey that offer veneer treatments. Read reviews and compare prices to find a clinic that provides quality services at a reasonable cost.
A dental clinic which is accredited by the Turkish Dental Association (TID) is more likely to provide better quality services than others. The TID has been set up to make sure that dentists and clinics follow standards that ensure the quality of services being offered by them. The accreditation process includes a number of checks that make sure that there are no problems with the clinic or its staff. If a patient finds a con artist who claims to be an accredited dentist, he or she can lodge a complaint with the TID and get help from them. This way patients can be sure that they are getting quality treatment at affordable prices.
Consider dental tourism packages
If you are willing to undergo veneers in Turkey and you have the money to do so, then you can consider dental tourism packages. These packages are offered by different dental clinics and clinics across different countries. They include all the procedures that are required for veneers, like the treatment of gingival recession, tooth extraction, preparation of the teeth and lastly, placing the veneers on your teeth.
The cost of these packages varies depending on the country where they are offered and how many procedures are included in them. Nevertheless, the Dentatur price is quite affordable when compared to other treatments offered by dentists at home or abroad.
Request coast breakdown
The next step in choosing a veneer clinic is to request cost breakdown. This will help you identify whether the clinic offers value for money. Ask if there are any hidden fees and if they are transparent about them. Also check if the clinic has a finance plan or loan options, so you can pay them off over time and not have to wait for years to get your smile back.
Consultation and treatment plan
Before proceeding with the procedure, schedule a consultation with the dentist to discuss your requirements. Make sure to inquire about the overall treatment plan, including any additional costs for X-rays, molds, or temporary veneers.
Choose composite veneers
Composite veneers are typically more affordable than porcelain veneers. Discuss with your dentist if composite veneers are suitable for your case, as they can still provide a natural-looking result.
Composite veneers are a great option for patients who want the look and feel of natural teeth without the cost or hassle. They are made of resin and porcelain fused together, which gives them the appearance of real teeth.
Composite veneers can be made to match your own teeth, but this will cost more than porcelain veneers. Composite veneer surgery is more complex than porcelain veneer surgery because it requires more skill on the part of your dentist. However, composite veneers are more durable and last longer than porcelain veneers.
Consider package deals
Some clinics offer package deals that include accommodation and transportation. This can help you save on overall expenses if you're planning to travel to Turkey specifically for veneer treatment.
Timing
Consider scheduling your treatment during off-peak seasons or when there are promotions or discounts available. This could potentially lower the cost of the procedure.
Insurance coverage
Check with your dental insurance provider if veneers are covered under your plan. Although it's not common for cosmetic procedures to be covered, it's worth exploring your options.
Currency exchange rates
Keep an eye on currency exchange rates to maximize your savings. Monitor the rates and consider exchanging your currency when it's favorable.
Pre-travel arrangements
If you're traveling to Turkey for the treatment, make sure to plan your trip in advance. Look for affordable flights and accommodation options to keep your overall expenses in check.
Look for promotions or discounts
There are many ways to save money on dental procedures in Turkey, but one of the best is to look for promotions or discounts.
Many dental practices run promotions or discounts in collaboration with companies. These are usually valid for a limited period of time and can help you save some money on the procedure.
Some practices like DentaTurmay offer special deals by partnering with a local supermarket chain. These might include free check-ups and treatments, which will help you save more money on the procedure itself.
Check if any clinics are running promotional offers or discounts on veneer treatments. Follow their social media pages or sign up for newsletters to stay updated on any available deals.
Takeaway
Remember, when it comes to dental procedures, it is essential to prioritize your oral health and choose a clinic that provides high-quality care at a reasonable cost. Find out more details about the cost of veneers in Turkey at visit to see more.
Note- This article is written by Brand Desk.